Disney Favorites Through the Alphabet – "S"
I have a mixed bag for you in the "S" category today.  A wide variety, that is…
I think I will start off with my new favorite sign.  Yes, sign.  I love how Disney themes the signs to match with the area of the park they are in.  When we went to Disneyland last September, I found a new sign that just made me smile.  While it is not an area that I would use because my kids have outgrown strollers, I just find the sign cute.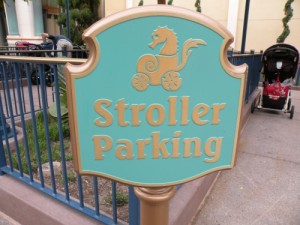 This was by The Little Mermaid ~ Ariel's Undersea Adventure.  Isn't it fitting?
For my next "S" picture, I'm skipping across the country to…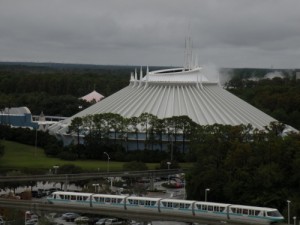 Space Mountain in the Magic Kingdom.  Isn't that a sight?
And now, my son would not forgive me if I didn't include something from his favorite ride.  You remember what that is, don't you?  Star Tours is right!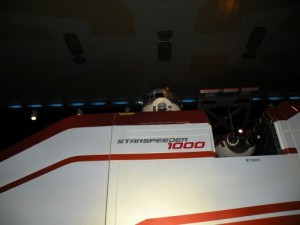 So, how about including a Starspeeder 1000?
To the right side of…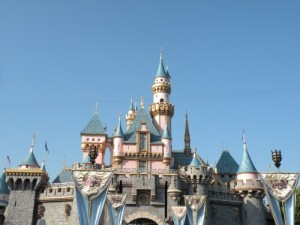 Sleeping Beauty's Castle, is Snow White's Wishing Well where you can hear Snow White singing.  My daughter likes to listen while looking at…
Snow White with the dwarfs.  It's also fun to watch the fish shooting water.  Sometimes, characters like to greet people in this out of the way area.
Similar Posts: