Disney Favorites Through the Alphabet – "R"
|
If I asked my son what "R" words came to mind, his first thought would be robot.  You see, my son was hooked on Star Tours the first time he rode it.  He likes…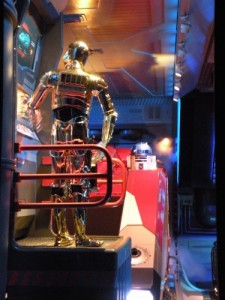 C3PO and R2D2.  When we had the opportunity to attend the Star Tours preview event last May at Disneyland, my son was excited to go, but he was sad that…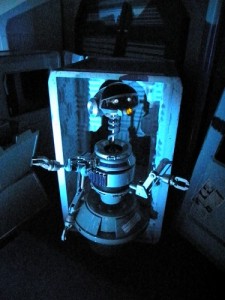 Captain Rex was no longer the pilot.  Yes, he does like C3PO, but for some reason he had become attached to Captain Rex.  He begged me to take this photo, so he could remember Rex just the way he was.
Now, we are going to change directions a little bit to a rabbit named Roger.  If you haven't had an opportunity to experience Roger Rabbit's Car Toon Spin, think the Mad Tea Party meets Mr. Toad with a Roger Rabbit theme.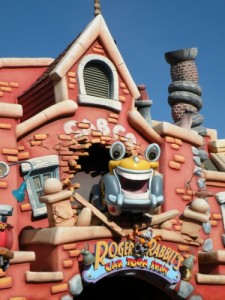 With twists and turns, along with the ability to turn your cab just like a tea cup, this ride is a dark ride in which you are trying to escape the weasels with the dip.  My family really likes this ride…  Ok, I have a confession to make.  I like the ride if I can ride by myself.  I don't do well with the round and round, so the kids usually ride in one cab, and I take the one behind.
I love the attention to detail in this ride, but I also like the detail on the outside.  See Roger is such a goofy type of character, that he sometimes has to just spout off…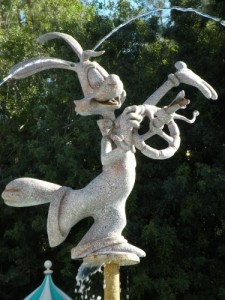 in his own fountain.  Isn't that fun??!!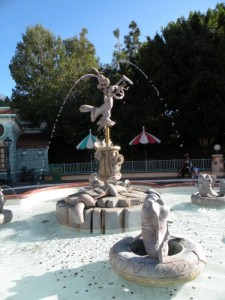 Similar Posts: