Disney Favorites Through the Alphabet – "I"
I'm back today continuing my alphabet series about my favorites of Disney, and we are on the letter "I".  When I think of the letter "I" and Disney, I immediately think of imagination.  As Walt Disney said, "Disneyland will never be completed.  It will continue to grow as long as there is imagination left in the world."  If Mr. Disney had still been alive when Walt Disney World (and the other Disney parks, Disney Cruise Lines, and Adventures by Disney) opened, I'm sure that they all would have been included in this quote.  While I get sad when I see some of my favorite attractions close to pave way for new ones, I am glad to see that there is enough imagination left in the world to make the changes we continue to see throughout the Walt Disney company.
In keeping with imagination, Figment does his part to keep ours active in his attraction…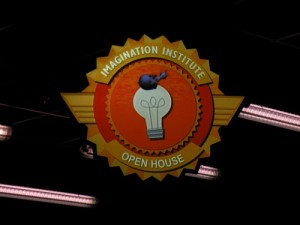 This is one of my son's favorite Walt Disney World attractions.  While he loves all of the imaginative things in this attraction, there are some things…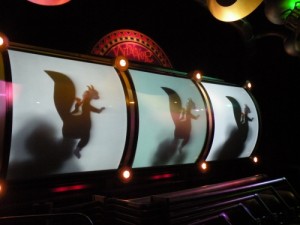 that my son wishes Figment would just keep to himself.  Plug your nose!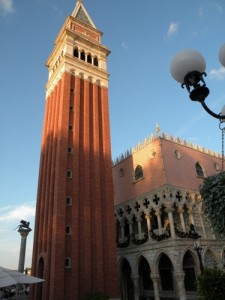 An "I" in EPCOT that I really like is Italy.  One of my favorite non-character meals has to be at Tutto Italia.  The last time that we ate there, I had some really yummy pumpkin ravioli.  While it was sweet, it was really good.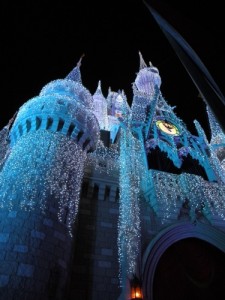 I know that I posted about the holidays in both Walt Disney World and Disneyland over the last couple of posts, but I just can't resist adding in the icicles on the castles.  This is such a beautiful effect!  Above is Cinderella's castle in the Magic Kingdom at Walt Disney World.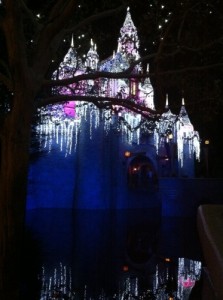 Of course, now we have moved back to Disneyland.  Here is the icicle effect on Sleeping Beauty's castle.  I just love the color of the lights and the icicles reflecting in the water.
It is no secret that my favorite show from either Disneyland or Walt Disney World is Disney's Aladdin – A Musical Spectacular.  There is so much feeling that goes into each show, and it seems to vary from show-to-show, too.  I have two favorite characters.  One is the Genie, and the other is Iago.  It is amazing to me how much emotion can come from a puppet…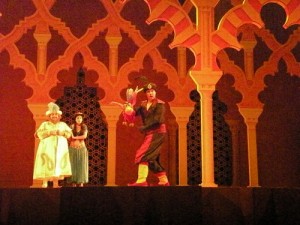 Somehow, they just make it work.  Of course, Iago does beg to be saved because he is a "whole new bird…"
Similar Posts:
Incoming search terms:
walt disney world that start with each letter of the alphabet