Resort Review Contest — Fort Wilderness Cabins
|

You may know that Fort Wilderness is the place to pitch a tent or park an RV on Disney property. But did you know that there is an option for those of us who don't have a tent or RV? Fort Wilderness also has cabins available to rent. These cabins sleep up to six people and even have a kitchen. What a great, relaxing way to spend some time at Disney. Plus, the proximity to the parks makes it different than a typical cabin. Where else can you spend a week in a cabin and have an electric parade come by on the lake every night?
Are you interested in more information about the cabins at Fort Wilderness? Check out the complete resort guide here: https://www.themouseforless.com/tripplanning/resorts/wdw/fw.shtml.
Have you stayed in the cabins at Fort Wilderness in the last two years? If so, stop by our reviews blog here: https://www.themouseforless.com/blog_reviews/fort-wilderness-campground-and-resort/ and share your experience. Every new review submitted by midnight on September 15, 2011 will be entered into a contest to receive a Birnbaum's Guide to Walt Disney World.
We can't wait to read about your experiences!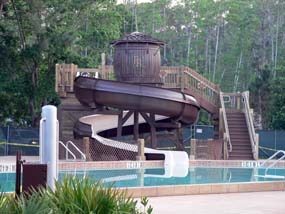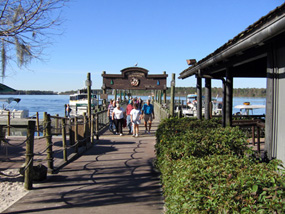 Similar Posts: