Dining at WDW Contest — Columbia Harbour House
|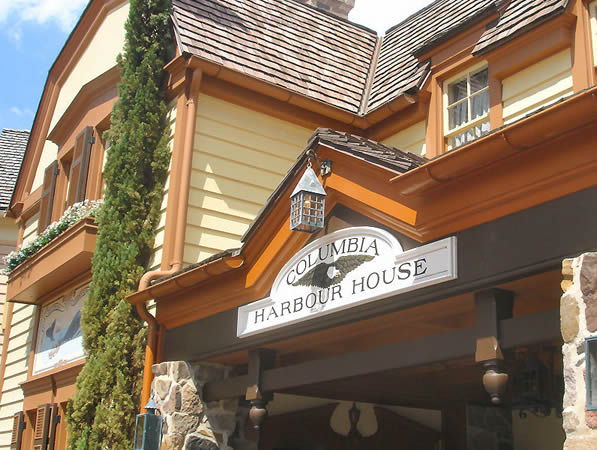 Columbia Harbour House at the Magic Kingdom is a little counter-service oasis in the middle of the bustle of Liberty Square. Sandwiches, chicken baskets, and salads are on the menu here. It's a nice break from hamburgers. Although a little inconspicuous, there is often a colonial bell-ringer outside announcing that it's time for lunch.
The menu here the same for lunch or dinner and can be found at https://www.themouseforless.com/tripplanning/menus/wdw/HarbourHouse.shtml on TheMouseForLess website.
Have you eaten at Columbia Harbour House in the last two years? Share your review of this restaurant, and you will be entered to win a Birnbaum's Guide to Walk Disney World. It's easy to do. Just follow this link to the Columbia Harbour House's reviews: https://www.themouseforless.com/blog_reviews/columbia-harbour-house-review-magic-kingdom/ and enter your thoughts in the comment section. Be sure to add your review by midnight September 18, 2011.
We look forward to reading about your experiences!
Similar Posts: