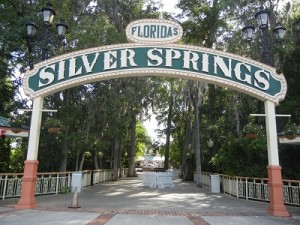 All of my life I've heard about the glass-bottom boats at Silver Springs, FL.  This year we were going to camp for a few days and were looking for something fairly close when we decided this was a great time to check out Silver Springs.   Now, my first shock was that I thought the Silver Springs glass-bottom boats were just that—we'd go buy a ticket for a boat ride.  Turns out it's a whole park, with 3 different boat rides and a whole lot of other things as well!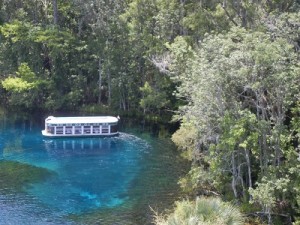 The first glass-bottom boat was a rowboat in the late 1870's.   People paid to be rowed out above the springs.  A few years later a hotel was built near the main springs, although it was destroyed by fire a few years later then later rebuilt.  The 1930's saw the establishment of the Silver Springs Reptile Institute where Ross Allen pioneered several forms of snake anti venom.
About that same time Colonel Tooey was operating a Jungle Cruise and brought Rhemus monkeys to an island on the Silver River to attract visitors.  He didn't realize they could swim, and they quickly escaped to the banks of the river, where you still see them swinging in the trees.  The boat drivers are great about stopping for you to see them better.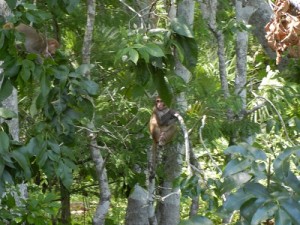 There are several shows during the day and when we were there 3 of them ran in a row so we just left one theater to go to the next.   There is a Reptiles in the Wild, Non-venomous Snake Show and Creature Feature with your smaller animals such as spiders.   They're small theaters and there time to ask questions after each presentation.  There is also a Wilderness Trail, which is a tram that goes in a section with native animals to Florida as well as rhea, emu, llama and monkeys.   There is a bird show, which was my only disappointment in the park and an alligator feeding, that we couldn't get to due to timing of the other shows.  Most of the shows were only done once a day, which made it tough to see due to timing of all the shows.  We were lucky enough to be at the right time to see another alligator within an exhibit fed, though, so enjoyed that.
They also have a petting zoo although instead of the animals walking around among you they were all in pens, but you could pet them if they were near the fence.  They included a pig, emu, donkey, reeves muntjack, white-tailed deer, turkeys, llama and small horse.
There is one other ride, which is a ride that raises you 80 feet in the air giving you a spectacular view of the parks and springs.  Amazing how that far up, the water still looks so clear.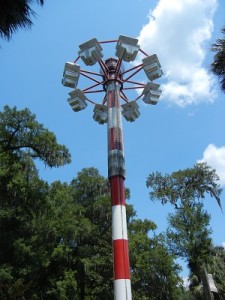 Walking around the park you'll see various animal exhibits including white alligators, cougar, giraffes, bears, turtles, snakes, otters and lots and lots of alligators.
There are also special concerts and events throughout the year, all included in your park admission.
For a day trip, this was a great break if you love animals, wildlife and crystal clear water.  Silver Springs is located about 2 hours north of Walt Disney World just off I-75.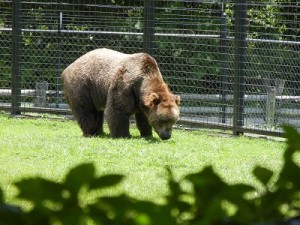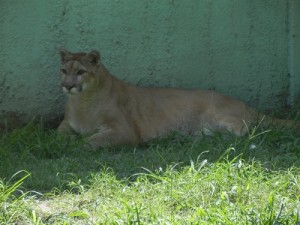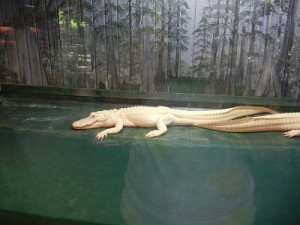 Similar Posts: