Disney Dream Part 22 – Oceaneer Lab
|
Disney Cruise Line – Disney Dream Oceaneer Lab
The Oceaneer Lab on the Disney Dream is the ideal place for children to partake in immersive games, use computers and enjoy a wide variety of supervised themed activities throughout the day.  Located on Deck 5, the Oceaneer Lab's seafaring design includes nautical maps, maritime instruments and swashbuckling artifacts.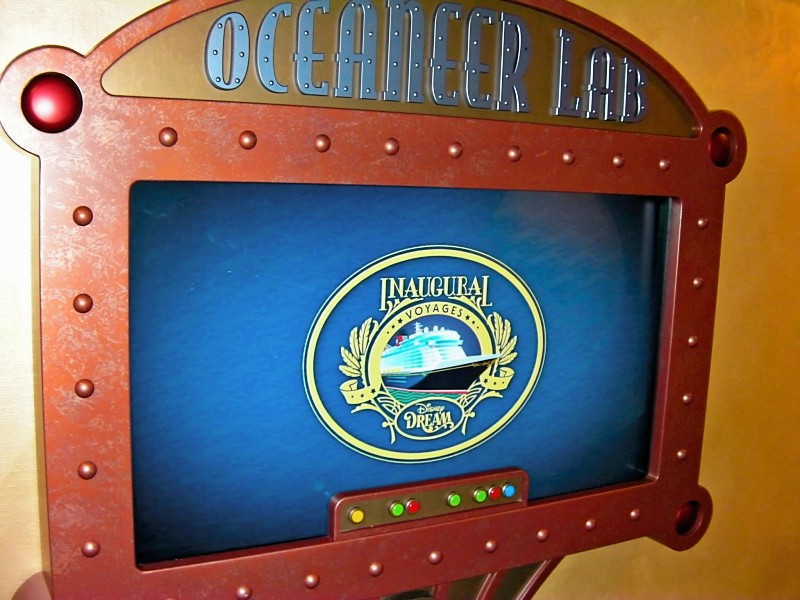 Each child need to be registered before they can participate in the activities of the kids' clubs.  You can register your child for Disney's Oceaneer Lab at the terminal or once onboard the ship.   When boarding the ship on Embarkation Day, both children and parents must check in at the front desk at Disney's Oceaneer Lab, on Deck 5, Midship. During this confirmation process, parents will fill out final paperwork and receive a Wave Phone in the event the counselors need to make contact. Additionally, children will receive a wristband indicating that that they are part of Disney's Oceaneer Lab.  During the registration process, parents are invited to tour the facility, meet the counselors and learn more about the many activities offered.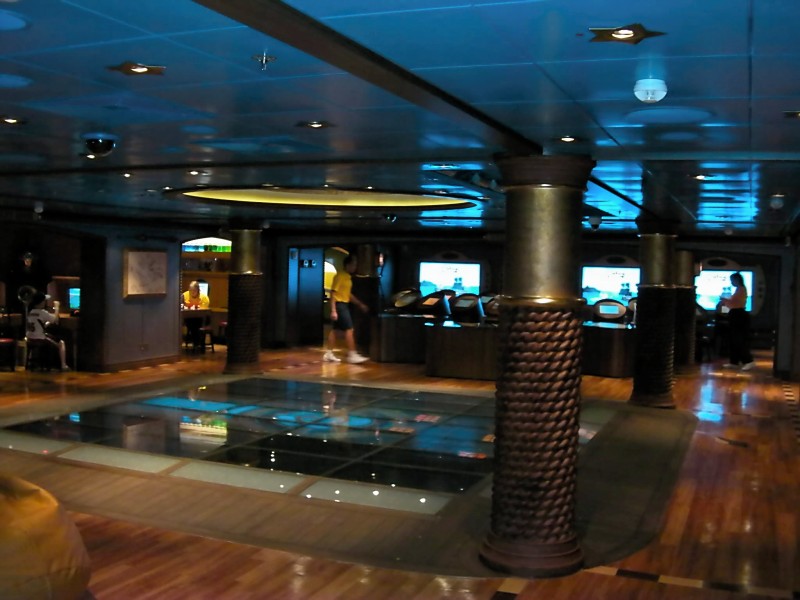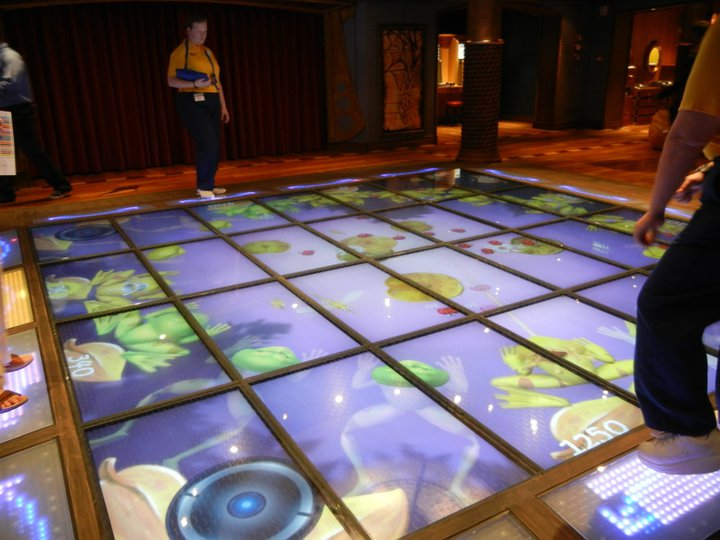 Some activities at the Oceaneer Lab are structured and meant to be done in a group setting such as activities with Professor Make-O-Mess.  Professor Make-O-Mess is a world-famous scientist who is known for performing the sloppiest science experiments around. Now teens can partake in some educational fun as the professor offers some hands-on training that will surely having them laughing and learning.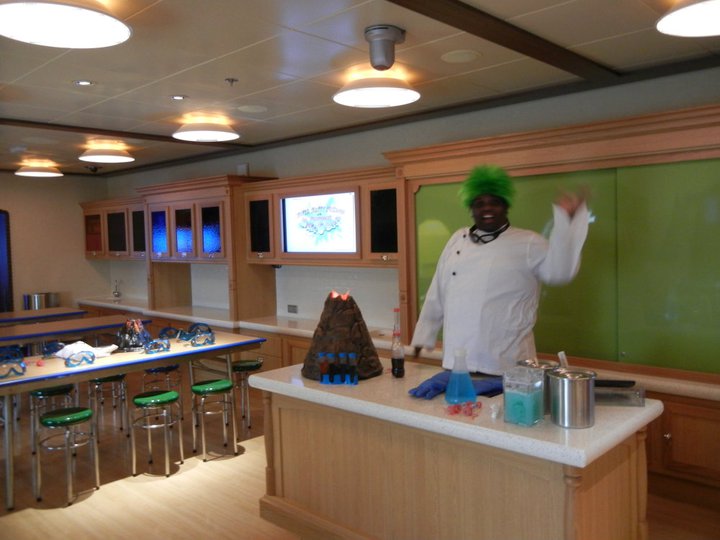 Other activities at the Oceaneer Lab moves at the child's own pace.  Different themed areas branches off the main room.  In the media room children can kick back and relax in bean bag chairs and watch movies, play video games or even read a book.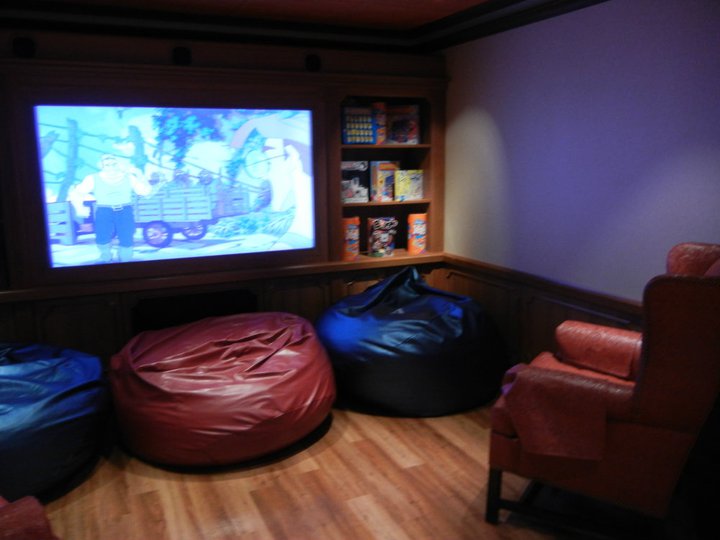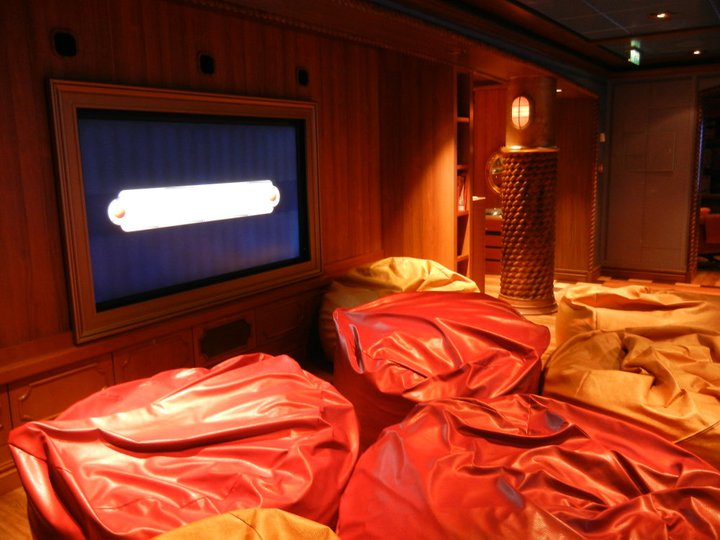 The Animator's Studio is designed as a working animation studio, this room allows children to create original, hand-drawn art or learn how to sketch their favorite Disney characters. With the help of a youth counselor, kids can even design and bring to life computer-animated characters.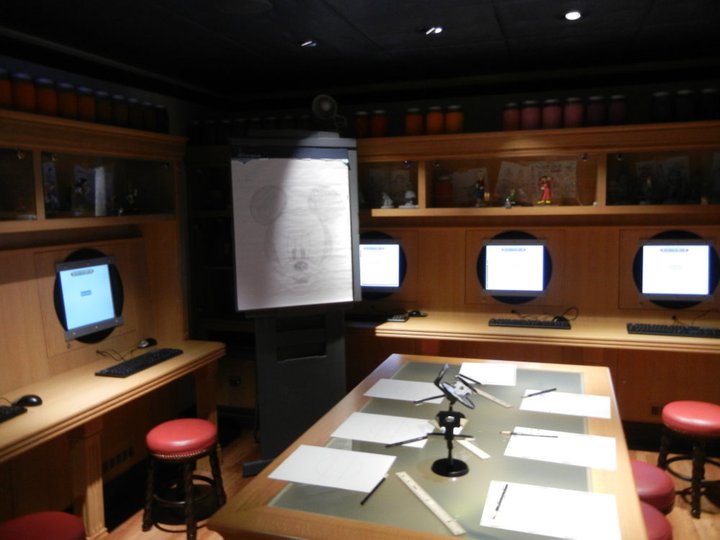 The Wheelhouse  is all about technology. It features numerous computers and large, high-definition LCD screens. Here, young technophiles can compete in various games from the latest video game consoles on the market.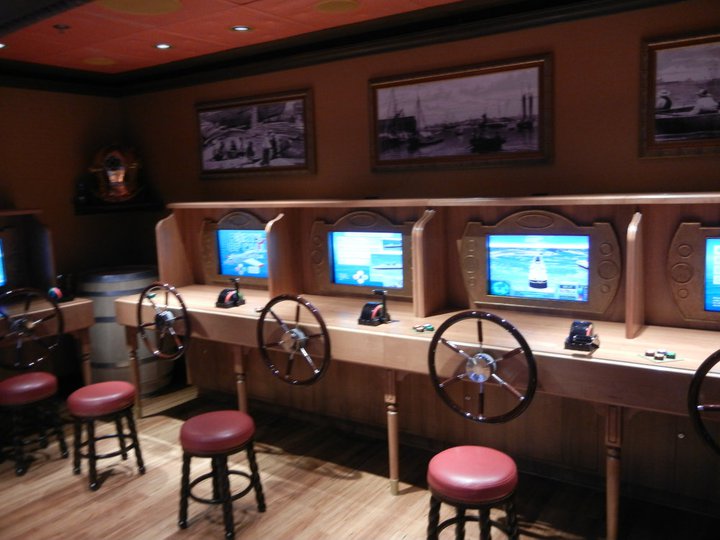 Susan Kirby, one of The Magic For Less Travel counselors, says "Yes those are hand washers and they let me try them out!  You just stick your hands in and they send warm sudsy (disinfecting kind of course) water swirling around your hands, then rinse them.  It's over in about 30 seconds, then there's paper towels in the little stand to the right."  Sounds fun!!!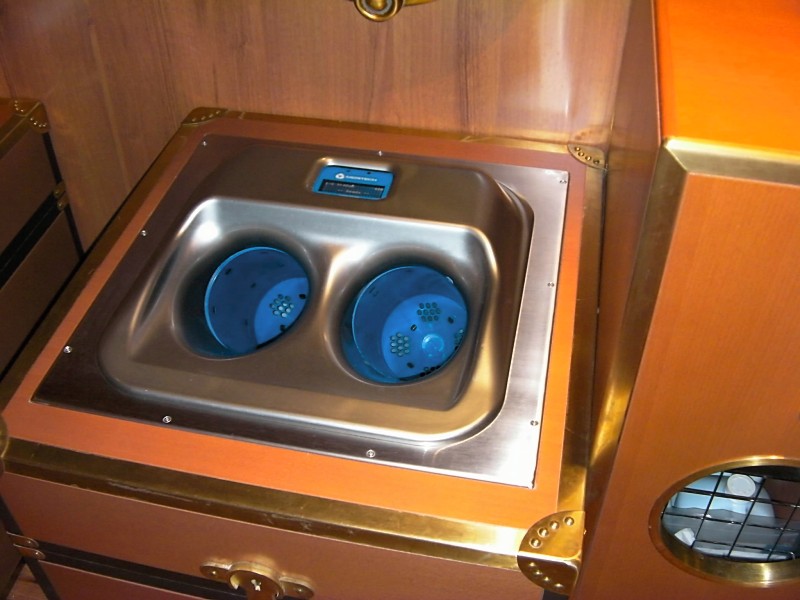 Although the Oceaneer Lab is an ideal location for children ages 3 to 10 years of age to play games, perform educational experiments and enjoy a wide variety of supervised activities throughout the day; children are free to move between the Oceaneer Lab and Oceaneer Club.  Unlike other cruise lines where children need to check out of the kids' club during meal time.  On the Disney Dream children are invited to enjoy lunch and dinner at Disney's Oceaneer Lab. Additionally, snacks and beverages are served throughout the day.
More pictures of the Disney Dream will be brought to you each day.  Tomorrow, it's all about the food again as we take you on another tour of the Enchated Garden.
Visit The Magic For Less Travel to book your next Disney Dream Vacation!
Visit us The Magic For Less Travel on Facebook: http://www.facebook.com/TheMagicForLess?ref=ts
Pictures compliments of Deb Chambers, Susan Kirby and Lisa McClure of The Magic For Less Travel.
Similar Posts:
Incoming search terms:
took book bag off and played games