Disney Dream Part 20 – Night Clubs and Lounges 2 of 2
|
Disney Cruise Line – Disney Dream Night Clubs and Lounges (2 of 2)
There are 11 night clubs and lounges on the Disney Dream for any adult cruizer's enjoyment. We brought pictures of the District Lounge, Evolution, Pink and Skyline from the District on Deck 4 to you yesterday.  Today we bring you the last lounge in the District, 687, plus other lounges on the Disney Dream.
687 Sports Bar -687  is a sophisticated yet friendly sports bar with homey décor such as modern vases and books on shelves.  This is where families can partake in activities and games during the day,with the sports bar stocking a variety of board games on hand. At night, 687 has 2 banquette seating areas equipped with their own LCD screens that make cozy niches for intimate groups of 4 or 5.  A trivia – this sports bar took it's name from the number that the ship beared while it was at the ship yard.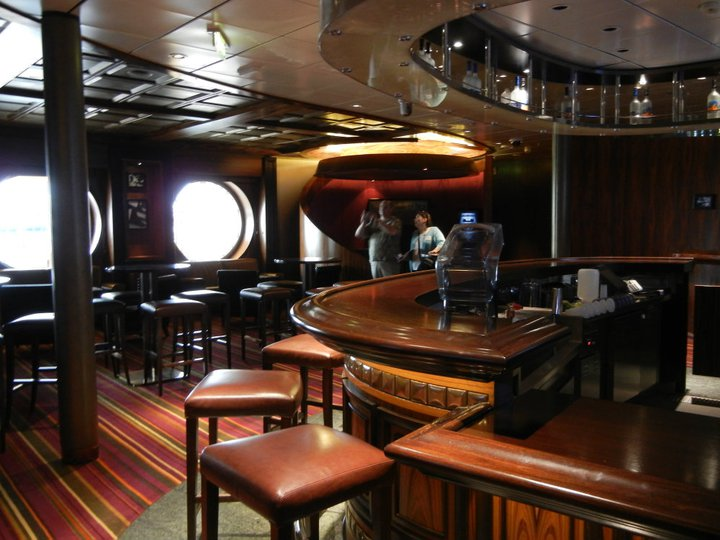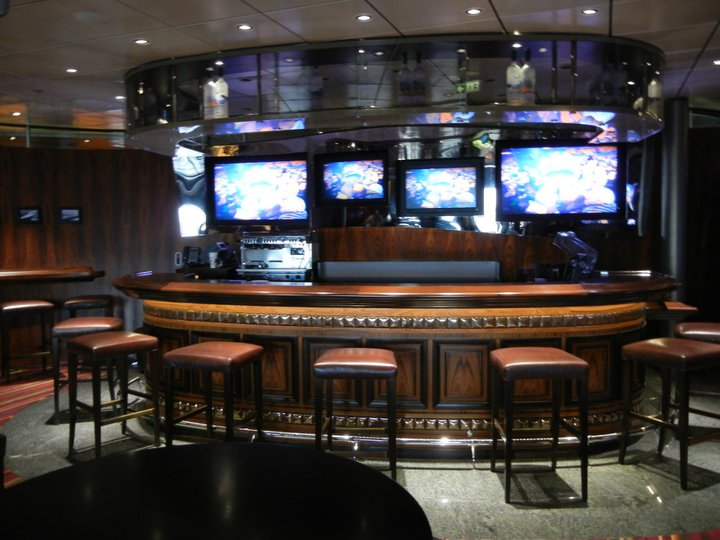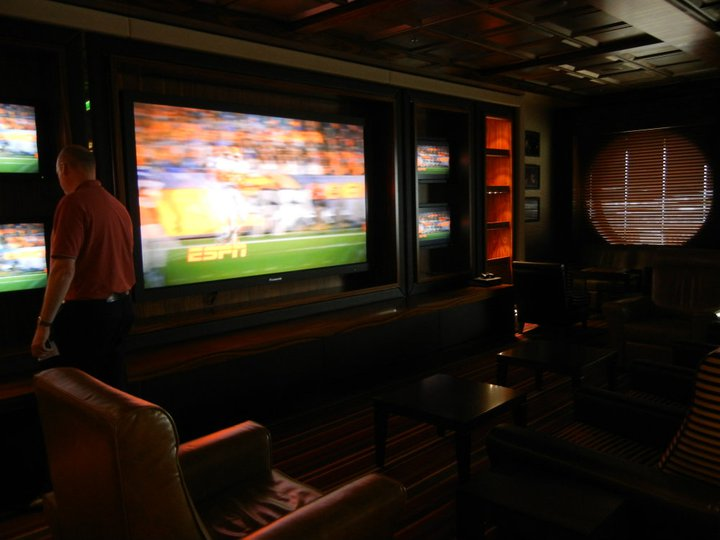 Cove Cafe –  Located in the Quiet Cove area on Deck 11 you will find a cheery hangout for adults to relax and hang out.  The Quiet Cove is open early for your gourmet coffee enjoyment.  This peaceful spot provides a selection of magazines and books, a large flat-screen television broadcasting the latest national news, as well as WiFi-enabled café laptops (available at an additional charge) to surf the Internet and check email while at sea.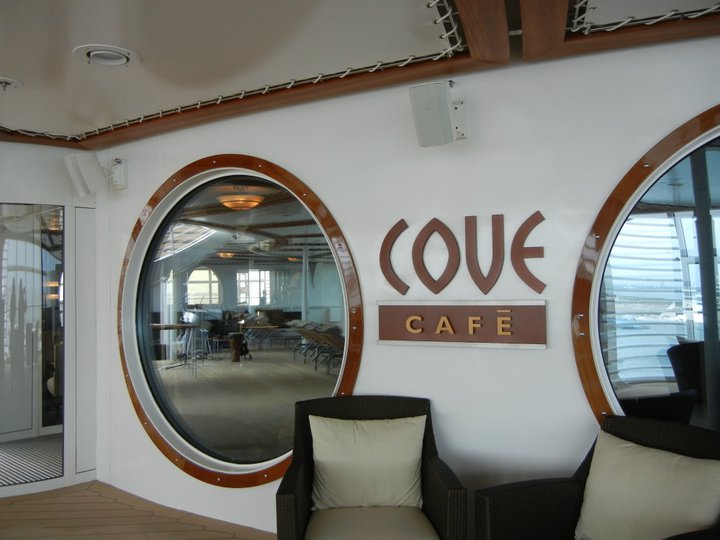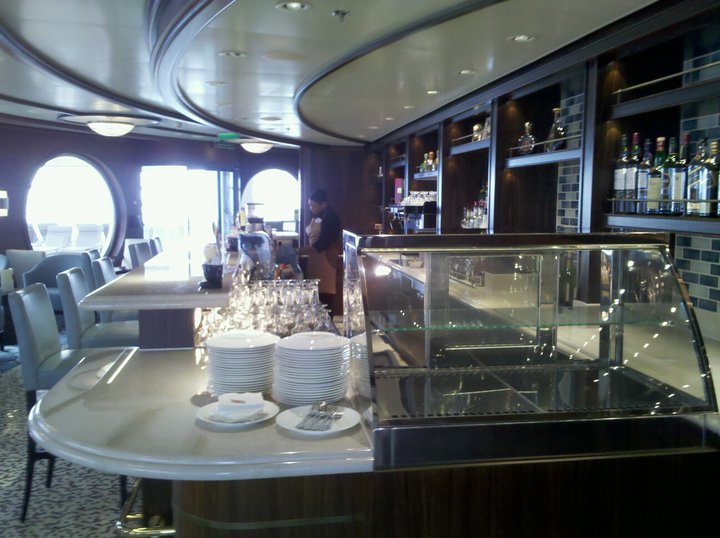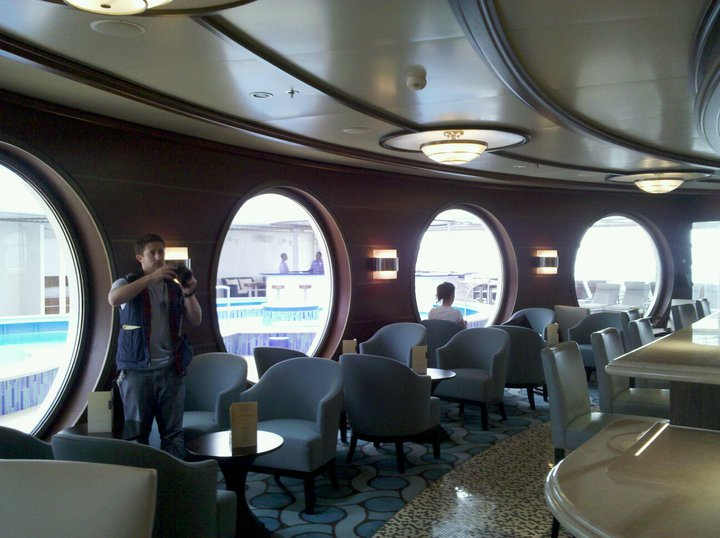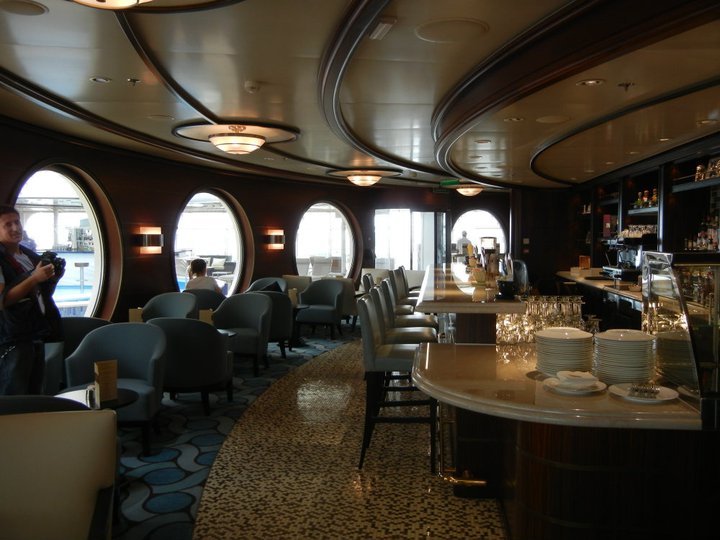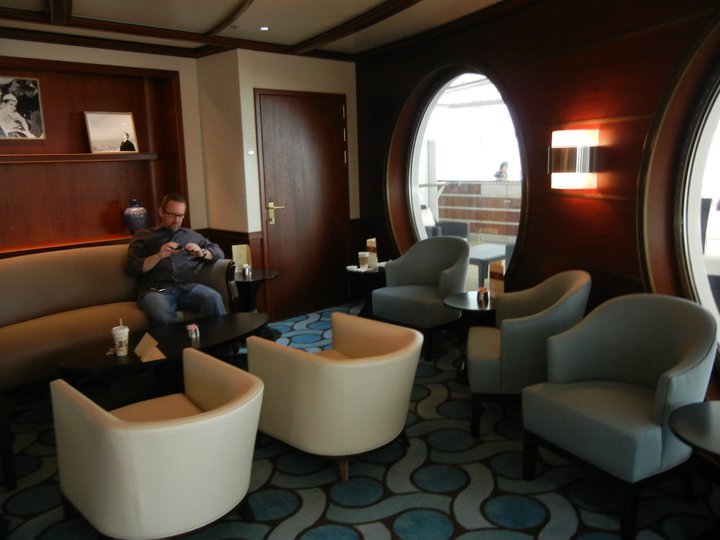 Meridian – This charming nighttime spot on Deck 12 between Palo and Remy is inspired by the pioneering days of sea travel, where Guests can enjoy a pre- or post-dinner cocktail amid an indoor ocean view setting or breezy outdoor deck.  Meridian's outside teak deck is the perfect place to watch the sunset or relax with a cigar selected from a fine assortment available at the outside cigar bar.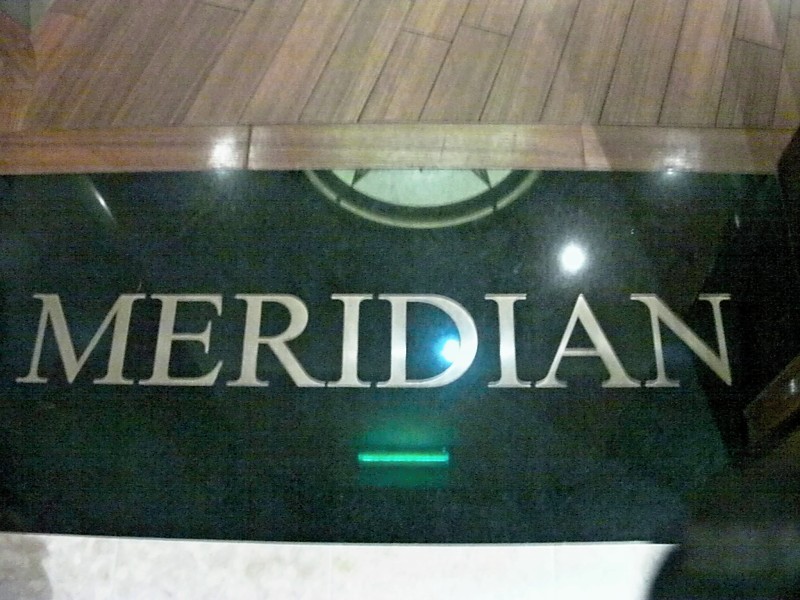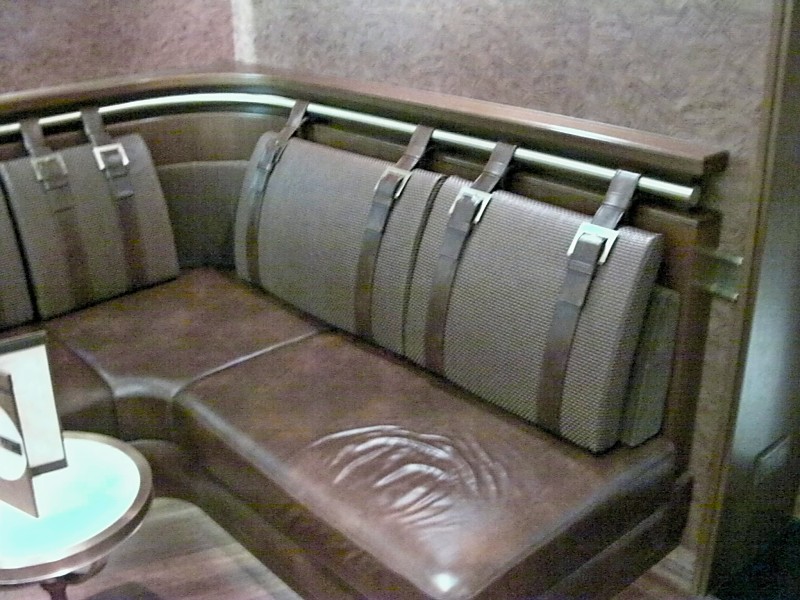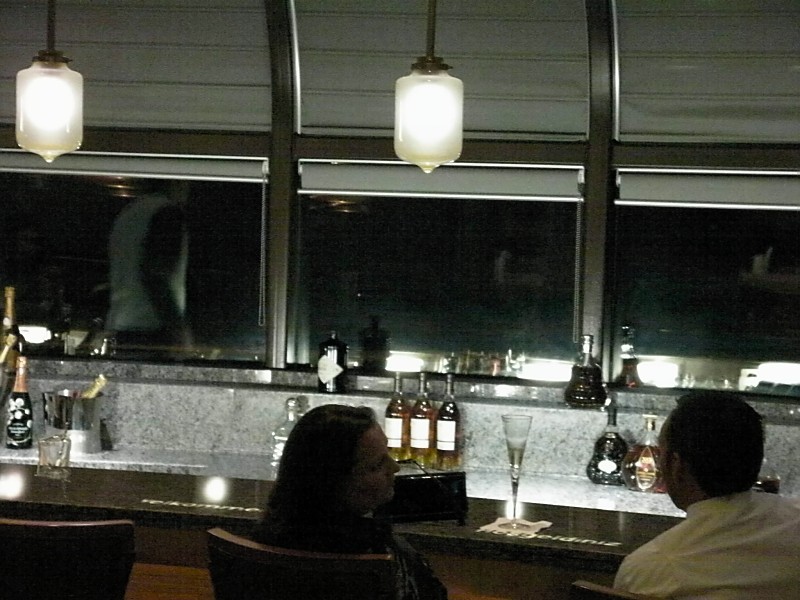 Waves – This casual open-air bar is located on Deck 12 and provides a breezy, scenic vantage point where Guests can unwind with a refreshingly cold drink.  This is a perfect place to relax with an icy cold drink while soaking up the sun.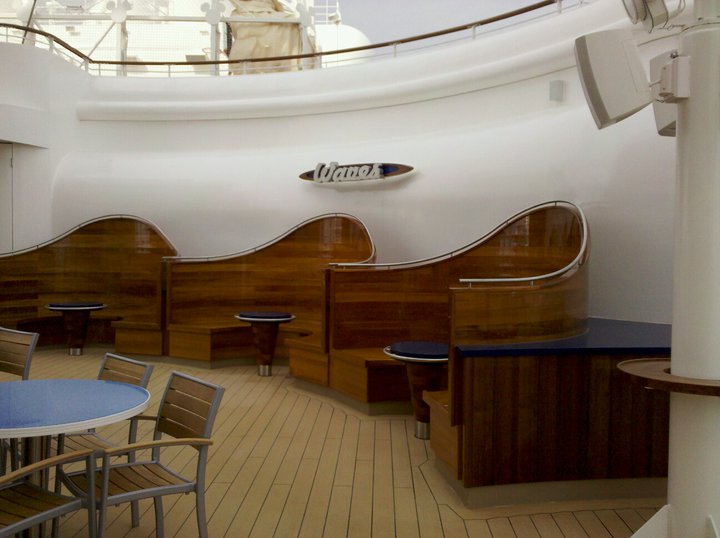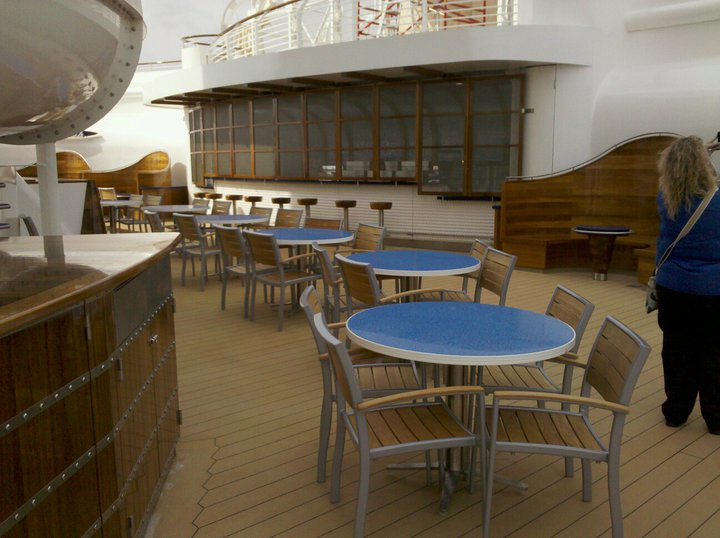 Other Lounges on the Disney Dream include Bon Voyage, a bar located on Deck 3 which is a perfect place for Guests to enjoy a refreshing beverage before dinner; and Currents, an outdoor bar near the pools for guests to enjoy a refreshing drink while swimming or sun bathing.  Together, these night clubs and lounges on the Disney Dream provide gathering places for adults to meet, enjoy each other's company and what this beautiful ship has to offer.
More pictures of the Disney Dream will be brought to you each day.  Tomorrow, pictures from The Roy Disney Royal Suite.
Visit The Magic For Less Travel to book your next Disney Dream Vacation!
Visit us The Magic For Less Travel on Facebook: http://www.facebook.com/TheMagicForLess?ref=ts
Pictures compliments of Deb Chambers, Susan Kirby, and Lisa McClure of The Magic For Less Travel.
Similar Posts:
Incoming search terms: