Disney Dream Part 14 – Concierge Family Stateroom with Verandah (category V)
|
Disney Cruise Line – Disney Dream  Concierge Family Stateroom with Verandah (category V)
Today's feature is the Concierge Family Stateroom with Verandah.  These cabins are located on decks 11 & 12, sleeps up to 5 guests and is designated as category V.  You will find that this stateroom features the pleasant comforts of home, with a designated area to watch TV and movies on a comfortable couch or to settle down for an evening of quality family time. The seating and sleeping areas can be separated with a heavy privacy curtain.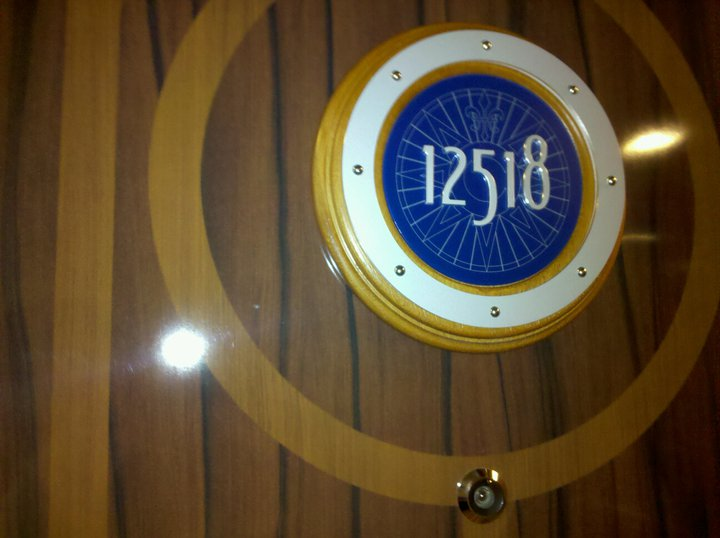 This beautiful stateroom sleeps 5.  The cabin is roomy with 306 sq. ft. including verandah.  It has a Queen-size bed, double convertible sofa, upper berth pull-down bed, and has a private verandah in addition to the concierge services available to all staterooms on deck 11 & 12.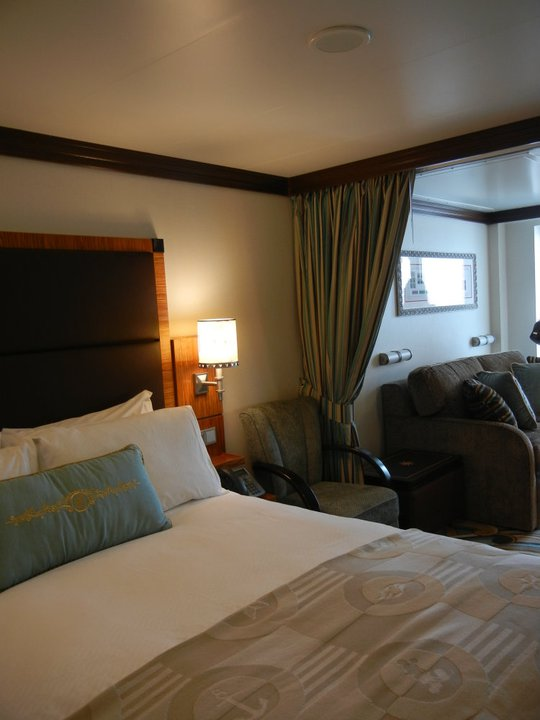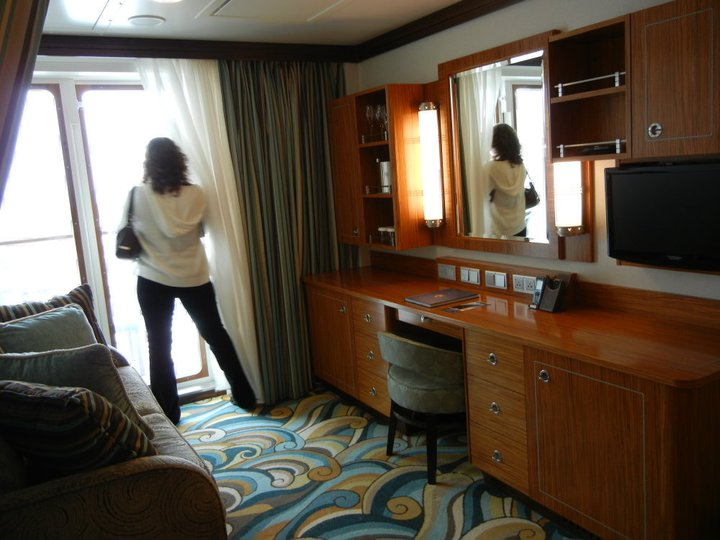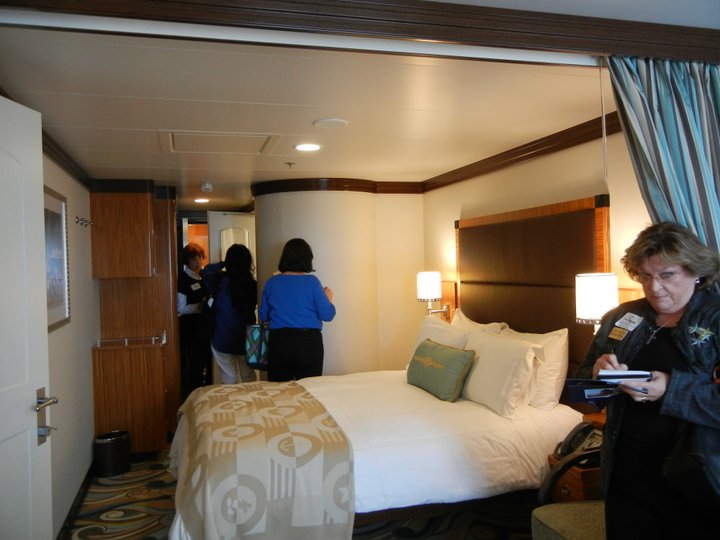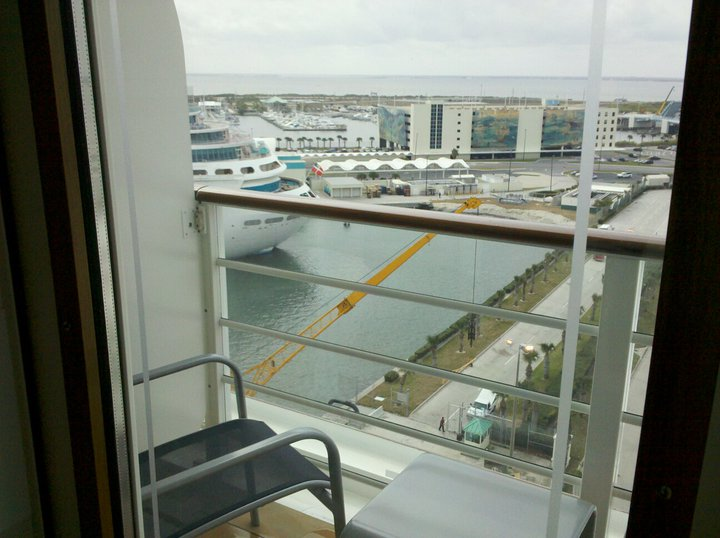 The innovative Wave Phone can be seen on the table.  Two are provided for each room with more available for rent if needed.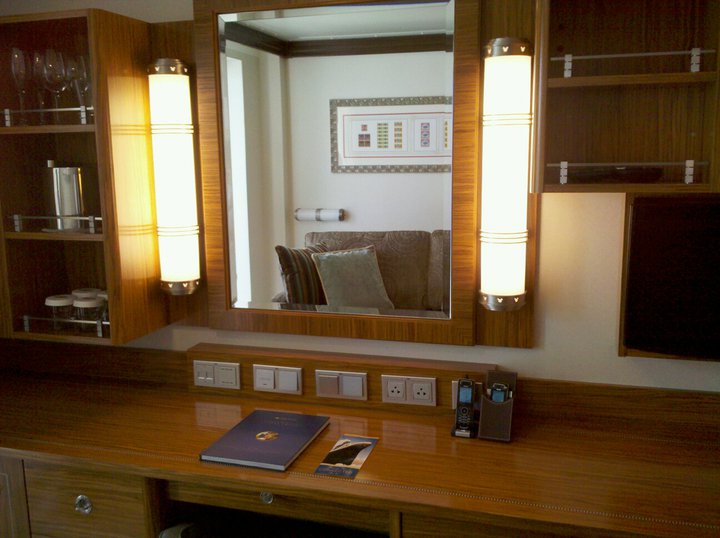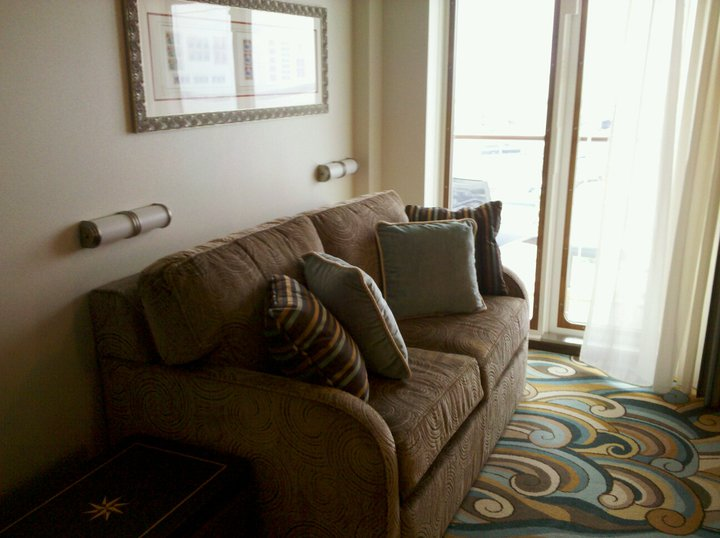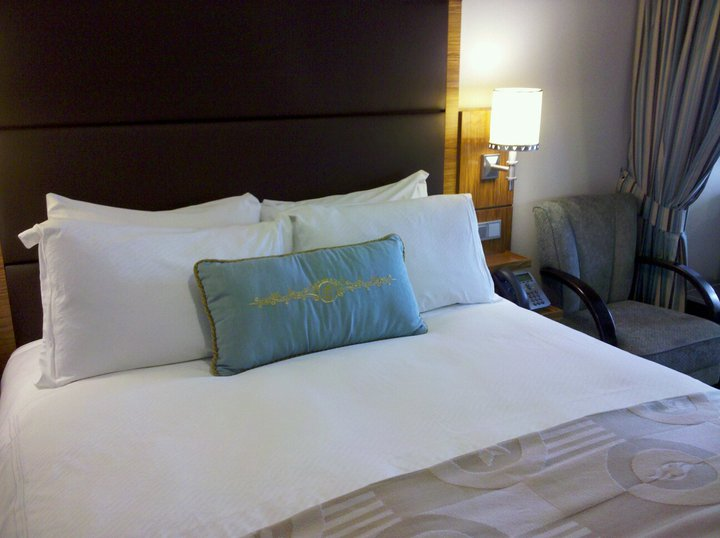 The co-owner of this site, Pam Forrester, has this to say about the pillow "I think this may be my favorite pillow ever!"
The design shows beautifully on this red pillow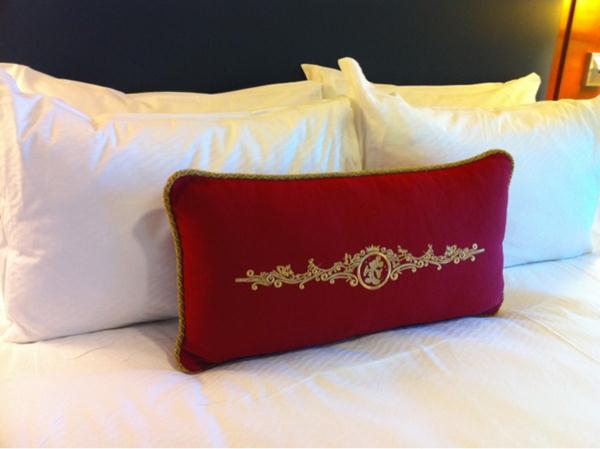 The Concierge Family Stateroom has the split bath that has been so popular with Disney cruisers.  In one bath it has a round tub and shower with a sink.  The half bath has a vanity, sink and toilet.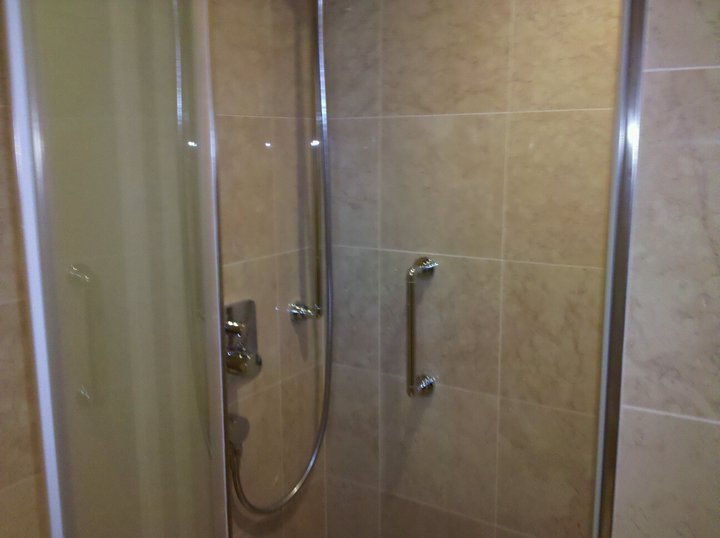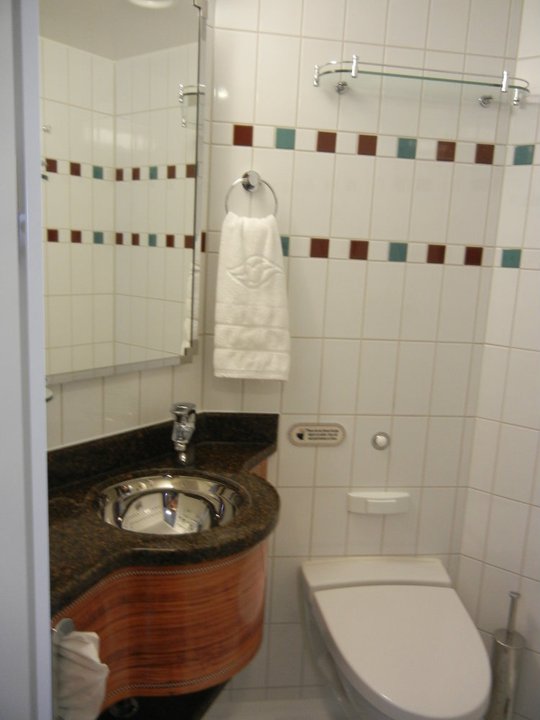 In addition to the amenities that are available (luxurious H20 Plus spa, bath and shower products stocked in every bathroom), Concerge Guests will find Sea Marine Revitalizing Shampoo, Marine Collagen Conditioner and Hydrating Body Butter as well. As a Concierge Guest, you'll enjoy the benefits of the ship's Concierge level special services and exclusive access to dedicated areas on the ship. The Concierge Lounge is centrally located amongst the Concierge Suites on Deck 12.
More pictures of the Disney Dream will be brought to you each day.  Tomorrow is all about food again as we feature the food and more from Cabanas.
Visit The Magic For Less Travel to book your next Disney Dream Vacation!
Visit us The Magic For Less Travel on Facebook: http://www.facebook.com/TheMagicForLess?ref=ts
Pictures compliments of Deb Chambers, Susan Kirby and Pam Forrester of The Magic For Less Travel.
Similar Posts:
Incoming search terms:
concierge family amenities aboard the disney dream
disney cruise concierge benefits
disney pillow