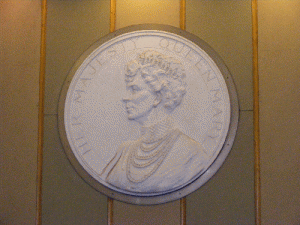 The Queen Mary  sailed from 1936-1967 for Cunard and is permanently berthed in Long Beach, California. The ship now operates as a hotel, and is on the National Register of Historic Places.
A bit late, perhaps, for Halloween, but, the Queen Mary is an interesting side stop if you are in the Disneyland  area.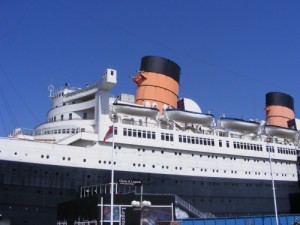 The ship has a long and varied history, even acting as a troop ship during World World II.  You can take several tours of the ship, whether you want to do a standard historical tour, or for those who are more brave, you can do a ghost themed tour.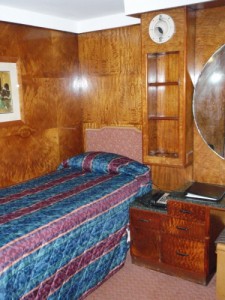 It may be a bit rustic, but guests enjoy accommodations as they were so many years ago (well, with a bit of modern convenience added in!).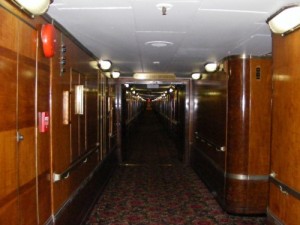 For its day, the Queen Mary was a VERY large ship as you can see by the long and somewhat eerie hallways.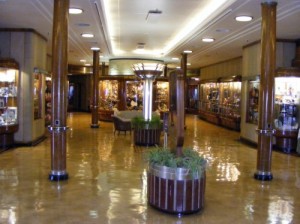 The ship has a large, central shopping area.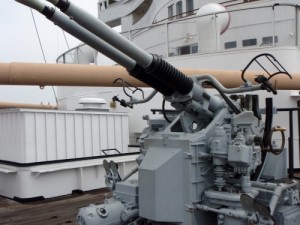 During her time, the Queen Mary, as with all passengers ships was at risk of being attacked from the air during war time.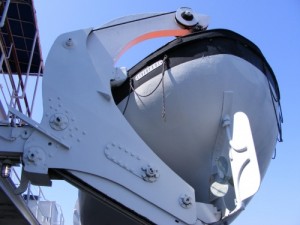 A far cry from today's lifeboats!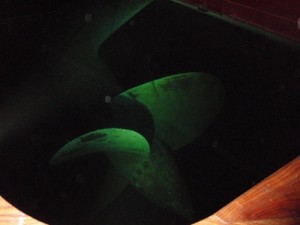 During tours, you can walk into a special room that was built off of the back of the ship specifically for viewing the ship's propeller. While very interesting, seeing the propeller gives you a bit of a chill. The ship itself is said to be extremely haunted. Case in point: my camera lens was not dirty when I took this photo.
Similar Posts: