Are you looking for something special to do while in Orlando?  I would suggest doing the VIP Tour at Sea World for a great experience that I felt was well worth the $100 price tag.  Park admission is also required, but as a Passholder that didn't affect us, plus it gave us a 10% discount.
We met at the tour desk at the front of the park.  The group was small with only about 12-15 people.  One family owned a safari in Africa, so that was interesting all in itself!  This tour included lunch, and in our case, nice heavy rain gear.  As you can see—it goes on rain or shine.  We did have some good weather, but for the most part we were in torrential downpours and were very thankful for the nice rain gear they brought out for us to wear.
The highlight of the tour for me was when we all got to pet a penguin.  We went to a building backstage that housed the penguins where a Sea World Crew Member brought out a penguin for us all to touch.  We also got to touch a shark (ok, a very small shark, but still, a shark).
This is a great tour to do on busy days because it also includes rides on Kraken, Manta and Journey to Atlantis.  We entered by the exit so didn't have to wait in line, which is nice when it's busy and these rides have long lines.  There were a few in our group that opted-out of the rides but for the most part everyone participated.
As good as it was to by-pass the lines for the rides, we also got preferred viewing of Believe, Clyde and Seamore and Blue Horizons.  I don't usually sit in the splash zone for Believe, and our seats were right behind the platform where Shamu comes out of the water, which is also in the splash zone.  It was a great spot for photos, but also a great spot to get wet.  Nonetheless, I love the show and enjoyed the great seats.  We had great seats for the other shows as well.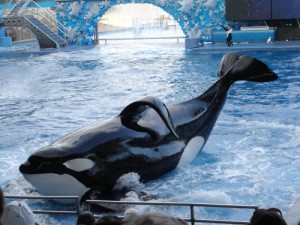 Along with the great seats for the shows, and the rides, we were also given food to feed the stingrays, dolphins and sea lions, so as you can see, it was a very well rounded day with just about every aspect of Sea World covered.  We had a very knowledgeable guide that told us so many interesting facts about Sea World and what goes on behind the scenes to make it such a successful park.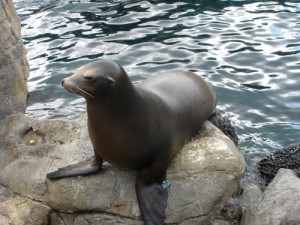 This is a great tour for anyone that's been to the parks before, or for first-time guests and like I said, it's a good way to see the park on a busy day.   The tours do change so the things you get to do may vary at other times, but this was the tour when we took it.  During Christmas they also have special tours, as well as shorter tours that take you backstage to see penguins, sea lions and dolphins.  You can book your tours by calling 888-800-5447.
Similar Posts: