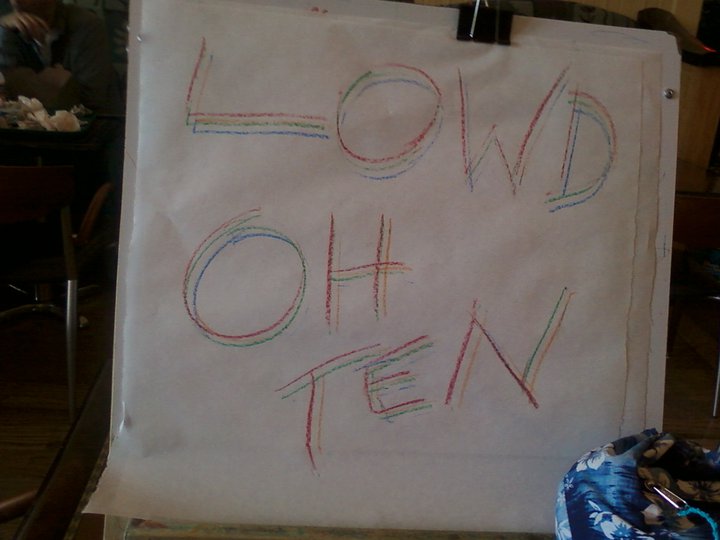 Our 2nd annual LOWD trip has finally arrived.  I awoke to several phone calls, all the Ladies are so excited.  Being as prepared as a LOWD Lady can be I really didn't have anything to do the morning of departure except pack the cooler.  I had my bags packed, my traveling clothes laid out and my LOWD box was still packed from the year before!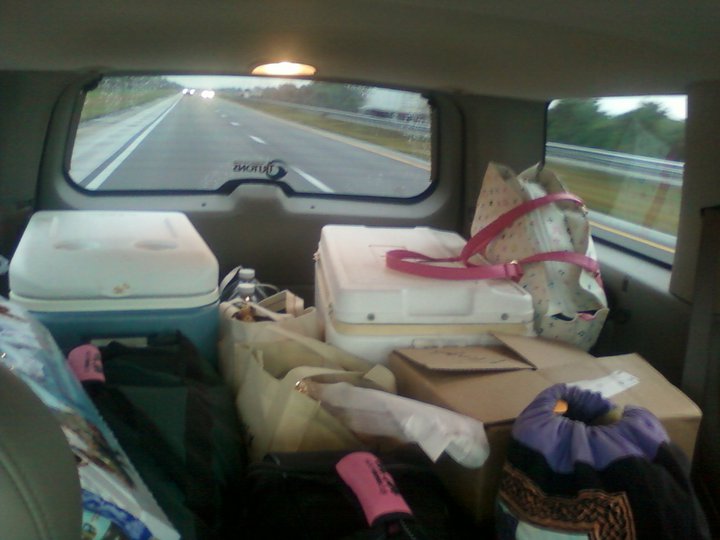 All the Ladies had their traveling companions, routes and times picked and organised.  The chief of staff Jen and I would be traveling together.  She was coming from down south, an hour and a half away.  She has to drive through my town in order to get to Orlando, so she swings by to pick me up.  Teri and Marge live 3 miles from each other, so they're traveling together.  We did have 3 solo travelers, Melissa, Laura and Karie.
Melissa lives 45 minutes from Orlando and she arrived first.  She checked us all in at Saratoga Springs Resort and Spa, got our paperwork, keys and resort folder.  When Jen and I arrived we put all our luggage into the resort storage, met up with Mel and proceeded to the Artists Palate for some refreshments.  Standing in line we made sure to pick out our refillable mugs.  Karie arrived shortly after and we all broke bread together.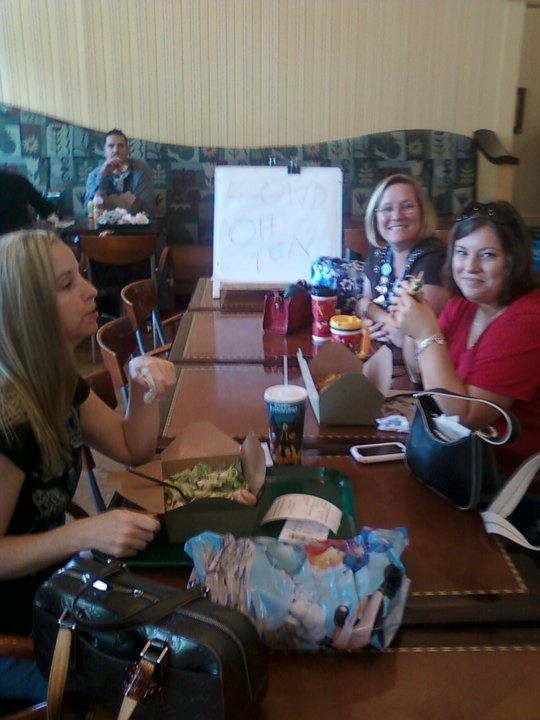 We did have big plans for today; after we all arrive we'll go to the High Rocks Springs Pool, order cocktails at the pool bar, make a LOWD Oh Ten toast and have our own version of a LOWD pool party.  Little did we know that Mother Nature had different plans.  After 6 of the 7 Ladies arrived it was time to move poolside but it was RAINING!!  Thank goodness there were tables with umbrellas outside of the On the Rocks Pool Bar.  We huddled all together under the umbrella, ordered our specialty drinks (mai tai, planters punch ect), had our toast and had some laughs!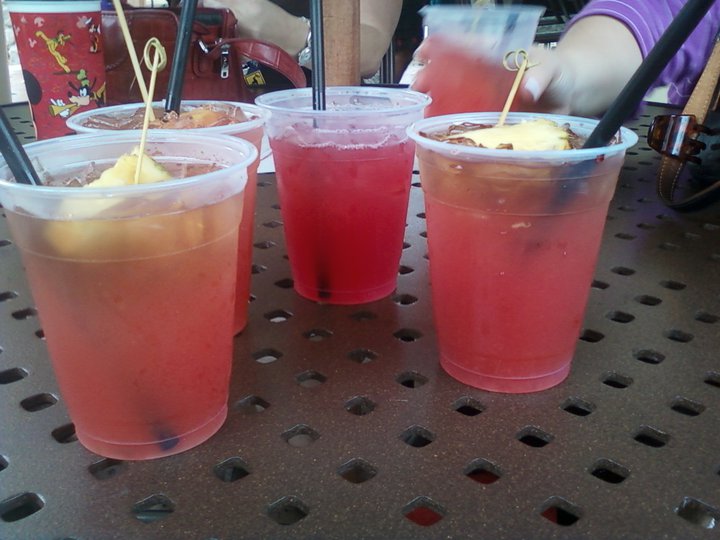 We finally got the call!  Our room is ready!!  "Hurry, everyone finish your drinks and we can get to our room".  We were told where our room would be, so we were already parked at the building and so we all made our way up to our 3 bedroom villa.  Being responsible travelers, the Ladies went into the room, leaving purses and bags with someone in the hall and checked every single bed in the room (there were 6 beds) for bed bugs.  Just because we were in Disney World does not mean we are immune from those horrid pests.  The room checked out clean so we moved our things inside, wiped down remotes, handles and knobs with antibacterial cloths.  Once that was done we called bell services to have our bags delivered.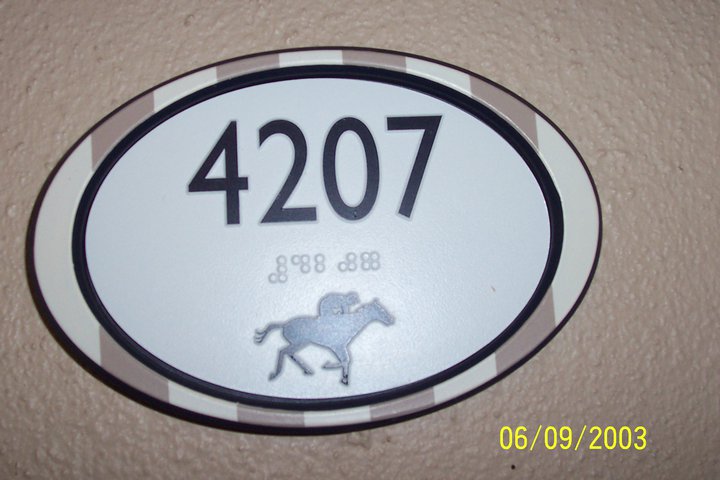 Once all our luggage had arrived we started to unpack.  Our LOWD Oh Ten cocktail party is tonight and we need to prepare.  The bar was set up, the kitchen, bathrooms and all our personal spaces.  Now all there is to do is PARTY!!!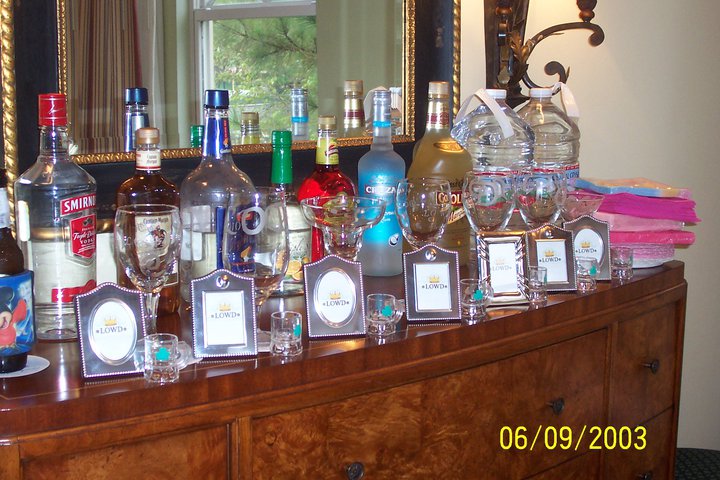 Being such a close group we often buy small gifts for one another.  Jen got us all silver picture frames, Marge gave scented candles and chocolates and I supplied the shamrock shot glasses and the Walt Disney koozies.
The last member to arrive was Laura.  Due to unforeseen circumstances, she was late.  After she unpacked and was settling in she unveiled her gift to everyone, feather boa's!  Each Lady got her very own different colored feather boa.  Boy did we have fun with those things!  We all tried them on, modeled them and made sure to take pictures!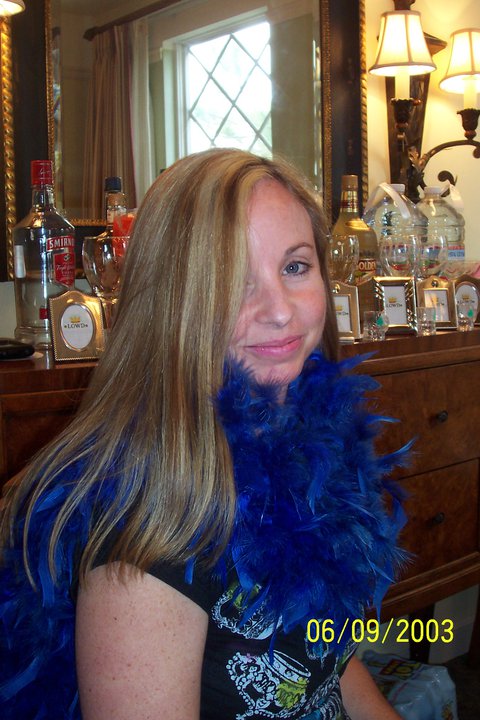 Chief of Staff Jen was in the kitchen whipping up some gourmet delights!  There were stuffed mushrooms, cheese fondue, chocolate fondue.  Vice President Teri had a hand in the goodies as well; marinaded olives, wickles (spicy pickles) Italian deli meats, hummus and spinach dip.  It's safe to say the Ladies ate well that night!
After stuffing ourselves silly, a group of us wandered down to the pool and had a night time swim.  We had some relaxing down time, unwound, had a soothing soak.  When we returned to our room we partook in some more snacks and cocktails before falling into our beds.
Tomorrow is Epcot and the Food and Wine Festival.  I hope all the Ladies had a good nights rest cause they're going to need it!
Similar Posts: