A photo tour of Disney's Boardwalk Inn Garden Suites
One of the more intimate and romantic room options for a couple celebrating a honeymoon or an anniversary is the Garden Suite at Disney's Boardwalk Inn.
Each of the 14 two story Suites (or "cottages") have their own personal garden entryway separated by a white picket fence with beautiful landscaping.  These private entries give the suites a distinct feel of being a bit isolated and removed from the hustle and bustle of the standard hotel atmosphere.
The Suites contain a spacious living room with Queen sized sofa sleeper, small kitchenette and 1/2 bath on the first floor.  The second floor consists of a loft bedroom with a King bed and a huge luxury bath complete with separate shower and soaking  Jacuzzi tub (big enough for two).
Luxurious and inviting, this room type is the perfect splurge to celebrate any special occasion or ideal enough for a family of four just looking for some extra space to spread out during their resort stay.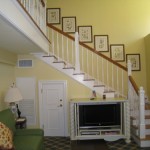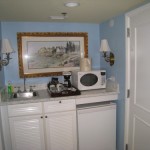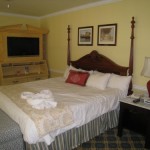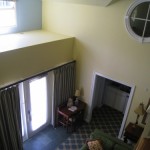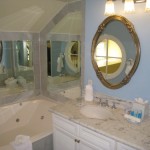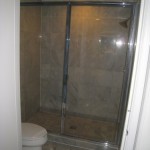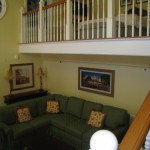 Similar Posts:
Incoming search terms:
Boardwalk Inn
disney boardwalk garden suite
disney boardwalk inn gardencottage map
disney boardwalk two story cottage
About The Author
SteveBaker
Steve Baker "grew up Disney" as his parents lived near Disneyland in Southern California when he was born. He began vacationing at the Walt Disney World Resort when he was 8 years old and Steve, his wife and three children now travel annually to a Disney destination (with over 30 trips on record now). Steve and his family have enjoyed traveling across the states, sailing the Caribbean and trekking through Europe . He is an Advanced Graduate of the College of Disney Knowledge and was invited to participate in Disney's very first agent program aboard the Disney Cruise Line, exclusive to only top travel consultants. Steve also carries a Universal Studios Specialist designation and has completed extensive coursework on many major cruise lines. Steve has a work hard, play hard mentality and has a strong passion for assisting his clients to make the most of their valuable vacation time and dollars. Steve's mantra is that life is too short to spend it working in an office cube – there is a big world to explore!