Goodies for the Foodies – Cruise Food Day 1 of 7
|
Cruise Line – Royal Caribbean Cruise Line
Ship – Mariner of the Seas
Itinerary – 7 Night Mexican Riviera Cruise
Date – August 8, 2010 Embarkation Day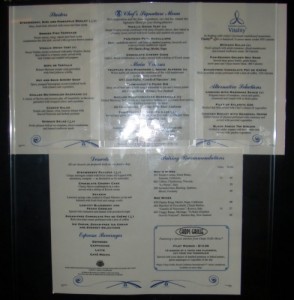 Menu for the first night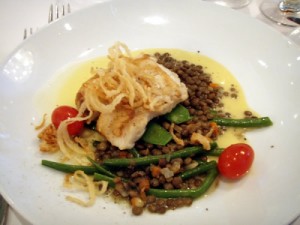 Pan-Seared Golden Sea Bass – On a scale of 1 – 5, this one is a 4 because it is not boneless.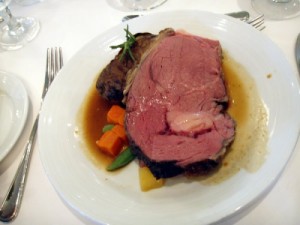 Slow Roasted Prime Rib – On a scale of 1 – 5, this rated 5+++++++++++  The meat was tender enough to cut with a fork and the taste extraordinary!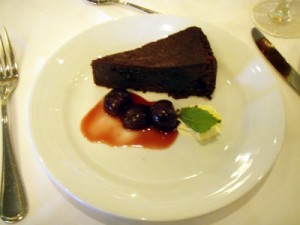 Chocolate Cherry Cake – A chocolate lover's dream come true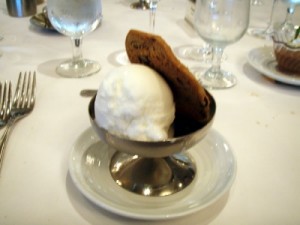 Lemon Sherbet – Refreshing!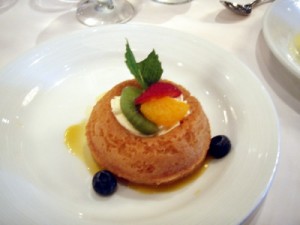 Savarin – The sponge cake is soaked in Grand Mariner syrup and it was delicious!!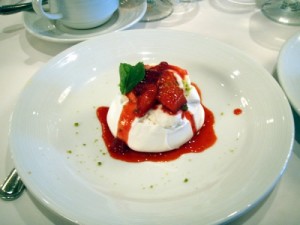 Strawberry Pavlova – this dessert was as delicious as it was beautiful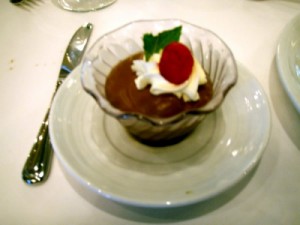 Sugar-Free Chocolate Pot De Creme – This mousse was absolutely wonderful and did not taste sugar free.  In taste it rivaled the other desserts presented.
Similar Posts: