The Seas with Nemo and Friends: Learning without Realizing It Can be Fun!
|
The Seas with Nemo and Friends: Learning without Realizing It Can be Fun!
Inside The Seas with Nemo and Friends there is so much is going on that you could spend hours exploring it all (in the summer heat, that's not a bad idea).  There is the Nemo ride aboard your clam-mobile where you join Marlin and Dory in a search through the ocean for Nemo himself.  Turtle Talk with Crush allows guests to have an interactive experience with Crush as he appears on the screen and talks to guests and answers their questions in real time.
The aquarium itself offers many opportunities to see and be a part of experiences with our underwater friends and Cast Members in the pavilion.  The manatees, Lou and Jasper, can be seen from underwater or from above as they swim around munching on leafy greens.  A Cast Member is available to answer any questions you may have about the manatees.
Located down on the Sea Base level of the pavilion is a dive chamber where a diver demonstrates how scuba diving works and guests are able to ask questions during the show.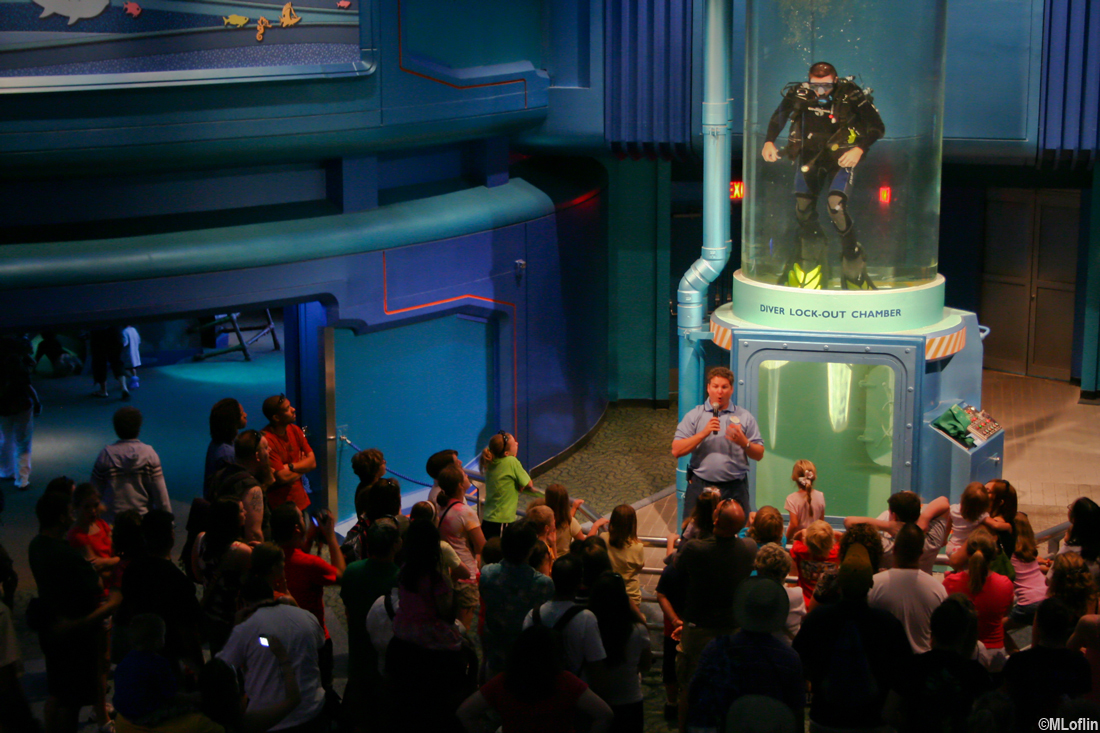 Also on Sea Base level are smaller tanks housing more underwater creatures where guests can see Cast Members interacting with these animals throughout the day.  One example involves feeding the eels.  The snowflake eels have been trained to enter up through tubes to receive food because they are very aggressive and the other breeds would not have an opportunity to get enough food.  While the Cast Member is feeding the snowflake eels through the tubes a Cast Member on the opposite side feeds the rest from the top of the tank.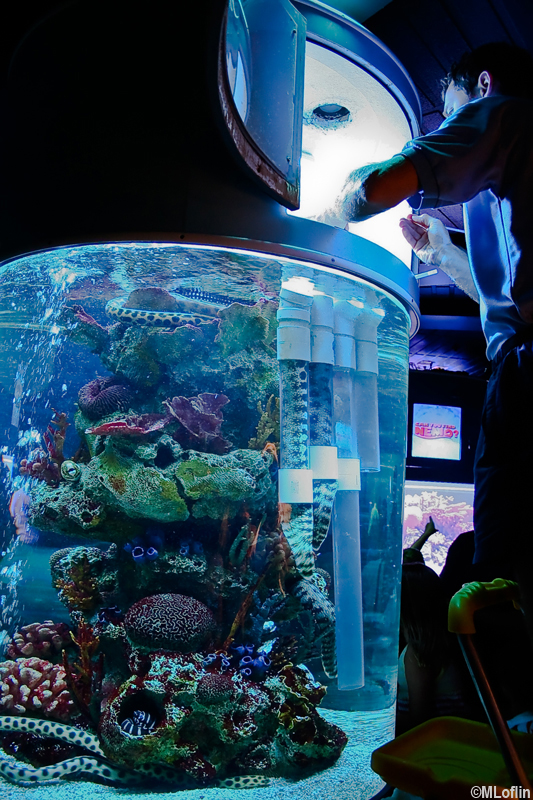 I hope you will really take some time to enjoy The Seas for yourself on your next visit.  Until then, enjoy this Ultimate Tribute Video for the Seas from Martin's Videos.
Melissa Loflin
www.makingmemoriesphotoblog.com
Similar Posts: