My trip to the Flower and Garden Festival 2010
|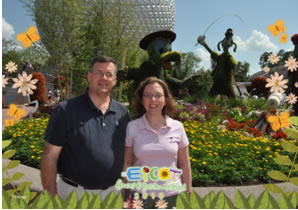 Goofy and Donald topiaries greeted us with a scene straight from a campsite complete with campfire and fishing pole.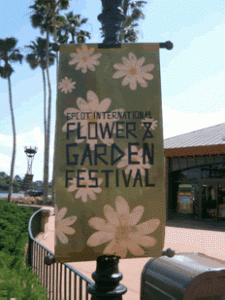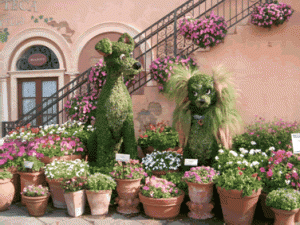 Lady and the Tramp are our all time favorite characters and topiaries.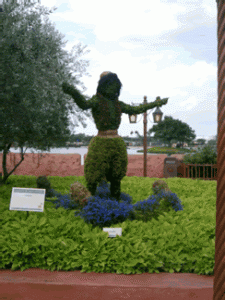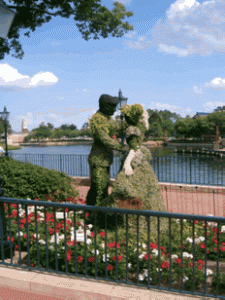 Aladdin and Cinderella were among the many topiaries out during the festival.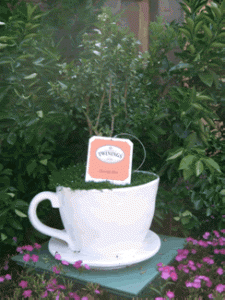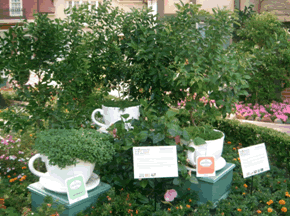 The United Kingdom featured a Tea Garden complete with tea cups filled with various plants from which tea is derived. Alice from Alice in Wonderland was on hand to greet park guests.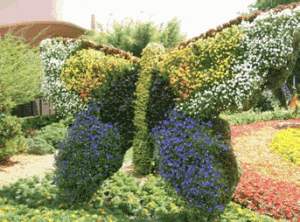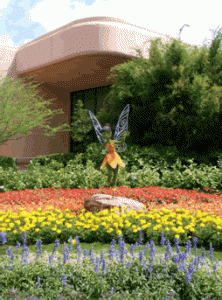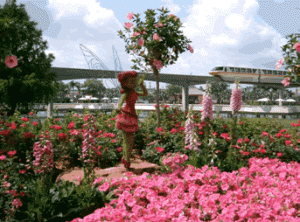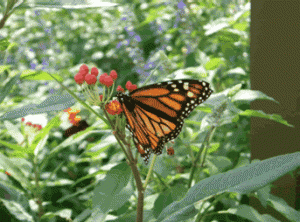 Future World featured a beautiful Butterfly and Fairy Garden. Tink and her fairy friends were each featured with a topiary. Fairy homes and gadgets were interspersed throughout the display. The butterfly house had butterflies in various growth stages with many varieties of plants for them to thrive on.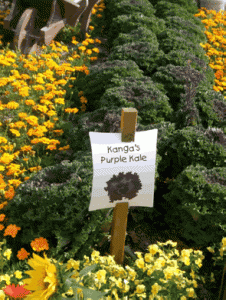 In addition to the topiaries and above mentioned gardens, Epcot had character vegetable gardens, herb gardens, and many exhibits throughout Epcot. The Festival was a highlight of our vacation this spring.
by:  Lori Coward
Similar Posts: