Ladies Only Weekend in Disney Continues
|
March 25
The big wait is on. Next week I get to call DVC to see if I can change my resort reservation. I have a seven month window to book any non-home resorts.  Right now we have a two-bedroom suite booked at Villas at Wilderness Lodge.  Beautiful resort, lovely place but WL is a Magic Kingdom resort and we're not visiting that part of WDW property. Our plans take us to DHS and Epcot.
Our wish is to book either Boardwalk Villas or Beach Club Villas. That way we can walk to either park. We'd be staying right in the middle of all the action.  I have heard that BWV is a mature, party type atmosphere. I never stayed there but have visited several times. BCV is a gorgeous resort. Very laid back, quiet vacation spot. I stayed there for 8 nights back in February 2008. It was one of the nicest family Disney trips we have ever taken. I think LOWD would really enjoy staying there too.
So when I call DVC on April 2, I am hoping to book a new ressie for our November trip.
LOWD is having a planning party. April 17th is the date. We'll eat, drink, disuss. My planning partner and I have been collaborating for some weeks now.  Compiling lists, printing menus, planning cocktails parties. We'll see that the ladies of LOWD can get planned. I am looking forward to our meeting. I get to change the resort just 2 weeks before we get together. It is a very exciting, busy time of year for me.
Last year I planned/directed/hosted all of our LOWD events. This year my planning partner has taken quite a load off my shoulders. Jennifer has been creating, typing, printing. You name it, she's helping. I'm able to get feedback from her and bounce ideas off her when we're brain storming. I am very grateful to my partner and very happy to have her help.
So now we sit and wait. Next week possibly a new resort booked and three weeks I get together with my girls. Can't wait.
July 1
When booking our resort ressie I ran into a snafu. No rooms available at either BWV or BCV. My closest option was Saratoga Springs. I have stayed there on two different occasions and it is a lovely resort. Not the lively, party resort I'm looking for though. I booked a 3 bedroom grand villa at SSR and put us on a wait list for a 3 bedroom grand villa at the Boardwalk Villas. We will be on the list till 7 days out from out trip.
The April 17th meeting was truly a success. We planned, debated, voted, ate, drank and were merry. We chose our restaurants, what to serve at our cocktail party, what time to wake up in the morning and even made a pact that if someone is running late, they have to catch up with us later. We have a schedule to stick to!
LOWD is also planning our August meeting. It is taking place August 7th . Our theme this year is 'October Fest'. We will be serving Roast Pork with gravy,
Spaetzel, Braised Red Cabbage, German Potato Salad and German Chocolate Cake. We're gathering one last time before the big trip. It's a time for the women to reacquaint themselves with each other, have a beautiful meal, some yummy cocktails and dream of a November trip to Disney World.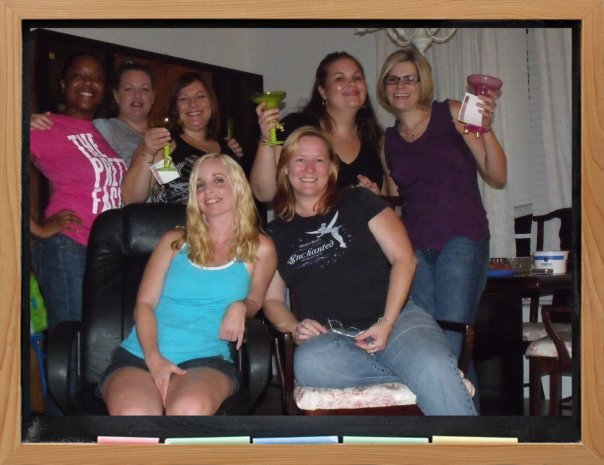 By: Allison Palmer-Gleicher
Similar Posts: