It's a Small World After All
|
By Lindsey Tullier
No, I'm not talking about that infamous ride in the Magic Kingdom that will have you dreaming of smiling dolls singing that song that you can never (and I mean never) get out of your head. I am talking about a tiny world that exists within the World Showcase at Epcot – the miniature train village outside the Germany Pavilion.
I think this is one of the most spectacular overlooked attractions in all of Epcot. We always have to stop here for a long visit because my two sons (ages 4 and 2) are fascinated with all things having to do with trains. I'm convinced they could spend all day staring over the railing at the many types of trains chugging along those tracks. It is the attention to detail throughout the tiny village that brings this hidden gem to life.
Just as the décor in the parks changes throughout the year, so does the village landscape. If you are visiting during the Epcot Flower and Garden Festival, you can see workers tending to their own tiny vegetation. Here, a cozy cottage boasts a modest vegetable garden. Notice the tiny window box with flowers in full bloom.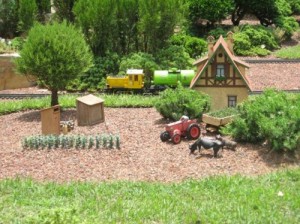 Here are some workers loading truck beds with potted plants, perhaps to be distributed throughout the village.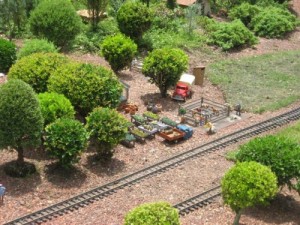 The character topiaries always draw admiration during the Flower and Garden Festival, and our tiny villagers have made sure to include their own.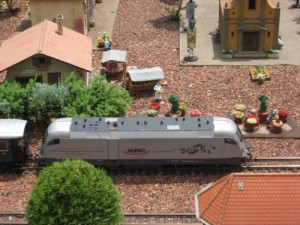 Spring isn't the only time of year that our villagers liven up their surroundings. They are determined not to be outdone by the rest of the park during the Christmas season.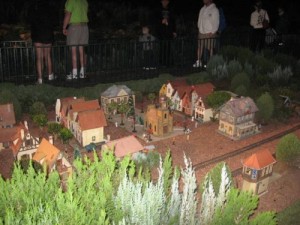 It wouldn't be a Disney Christmas without a large Christmas tree, relatively speaking. Notice the tiny villager toting his own Christmas tree home.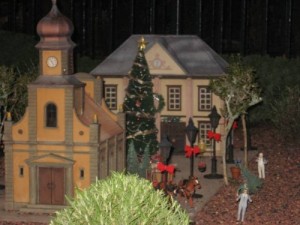 Of course, Santa has to make an appearance on a rooftop. I love the couple kissing under the mistletoe.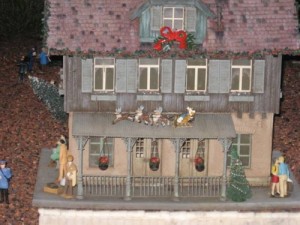 The next time you are in Epcot, don't just give this display a passing glance. Take the time to explore all the wonderful details throughout this tiniest of villages. You're sure to find a new treasure each visit.
Similar Posts: