Traveling to Disney can be a highly anticipated, much planned out adventure…but we have found last minute trips to be fun too.
Summer snuck up on us this year.  With too many end of year events, we suddenly found ourselves out of school and without plans for a summer getaway.  We considered different locations, but after looking at pricing and realizing that we needed a visit to our happy place, decided that a Disney package at a Value resort might just be the ticket.
Pop Century resort is our favorite value resort.  With 2 kids, ages 5 and 7, the bigger than life theme and nostalgic icons are fun for both them and us and a little educational too.  While the rooms and beds can be a bit cozy, we were impressed with our room location in building 10 that was conveniently located near the food court, Goofy water fountain and the pool.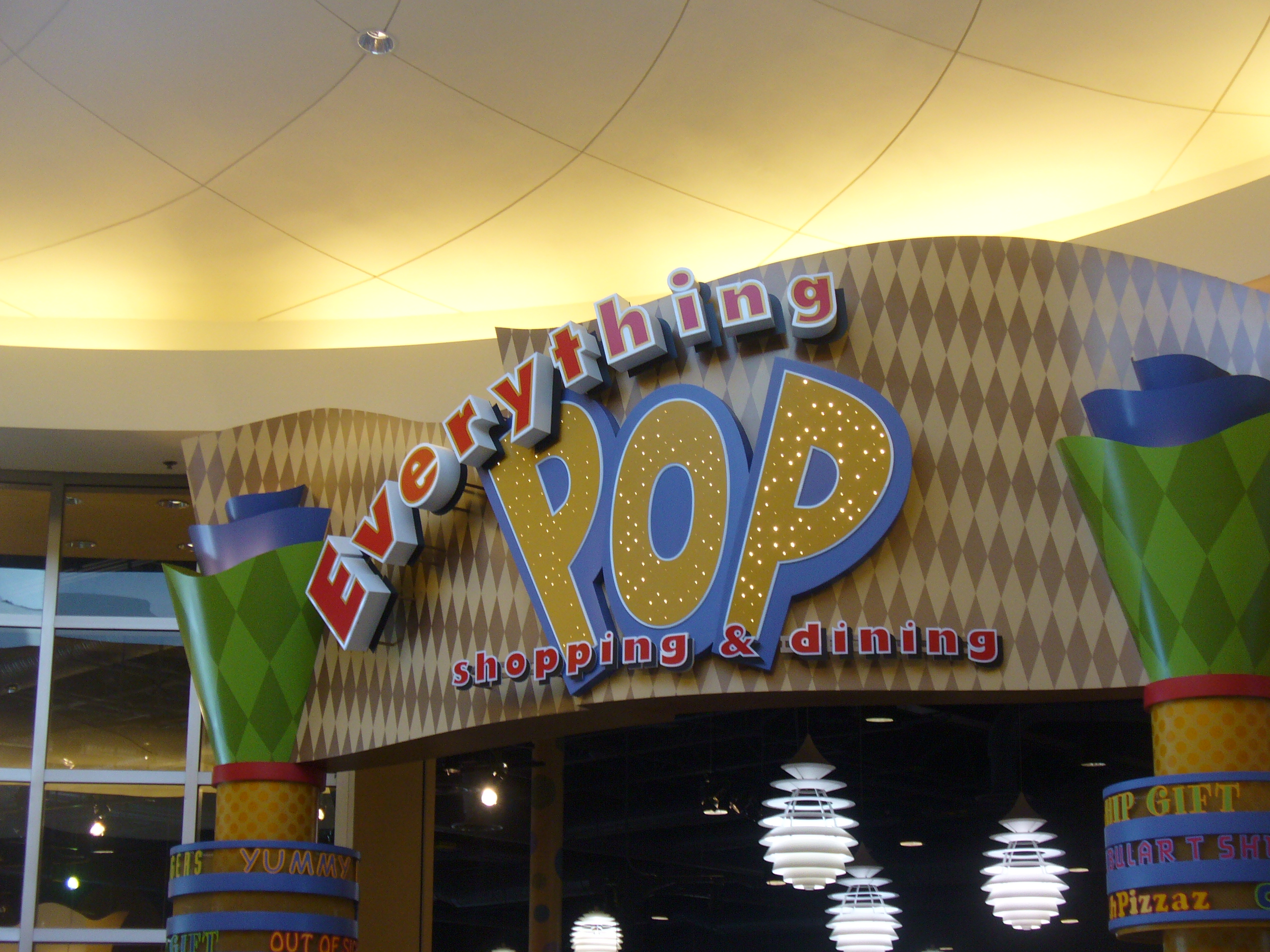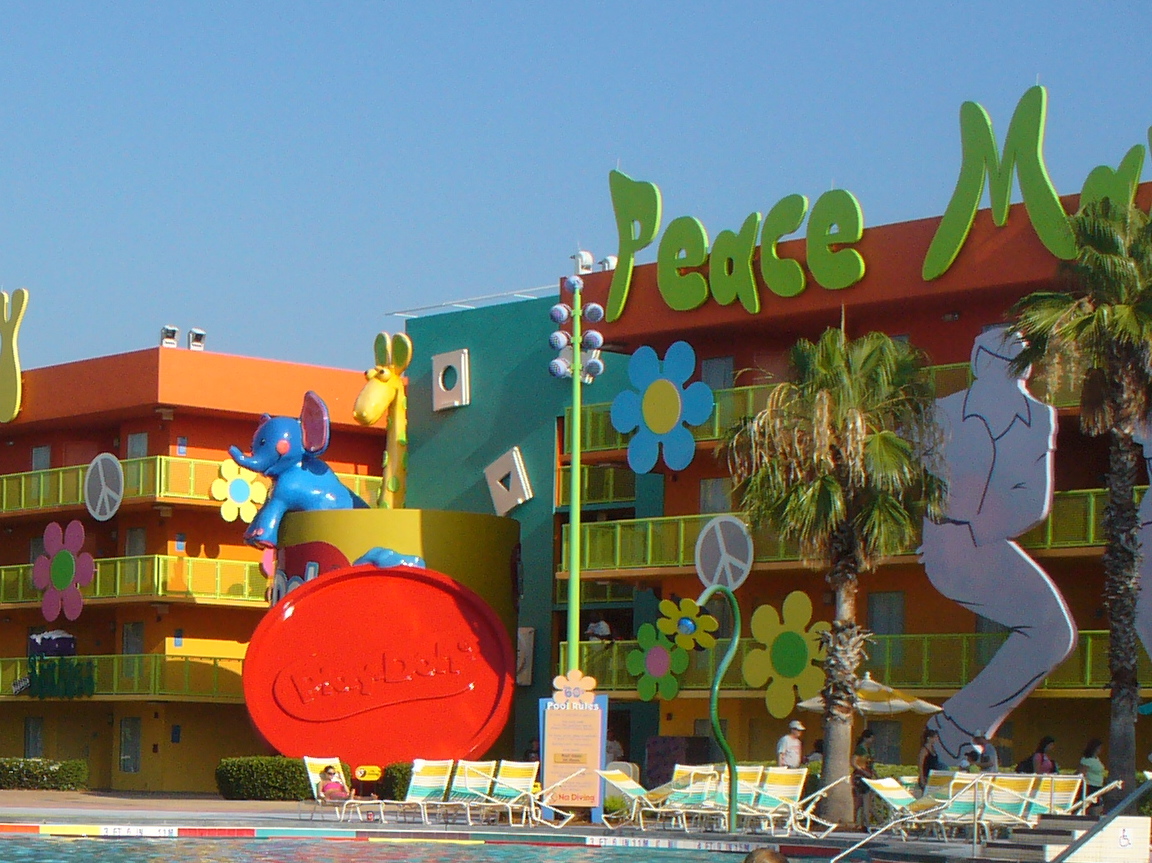 Our 3 day getaway included the Disney Dining plan.  Booking at the last minute did mean we had to compromise a bit on our restaurant selection…but we were pleasantly surprised at the great options available. Hollywood and Vine for breakfast with the Playhouse Disney Characters, Tutto Italiano for dinner, which my 7 year old thought was by far the fanciest restaurant she had ever been in – probably because they called pizza, pizzetta :), and Crystal Palace for lunch where we celebrated our 5 year olds birthday, which was a great hit!
Our quick serve dining options included the Pop Century food court for breakfast (2 meals) and The Backlot Express at Hollywood Studios.  We had plenty of food and found using the meal plan to be very convenient.  Our biggest struggle was trying to figure out when to use our snack credits because we were always so full between meals!  But we did manage to sneak over to Goofy's Candy Company at Downtown Disney to get a German Chocolate and Carrot Cake cookie to use some of the credits (very good and highly recommended!!).
Overall our weekend getaway was a great success.  We hit 3 of the 4 theme parks and got a little pixie dust to help us make it through these busy summer months.  We all had a great time and of course are already planning our next Disney adventure!