Disney's World of Color World Premiere on June 10, 2010
"LIGHTS, CAMERA, ACTION!"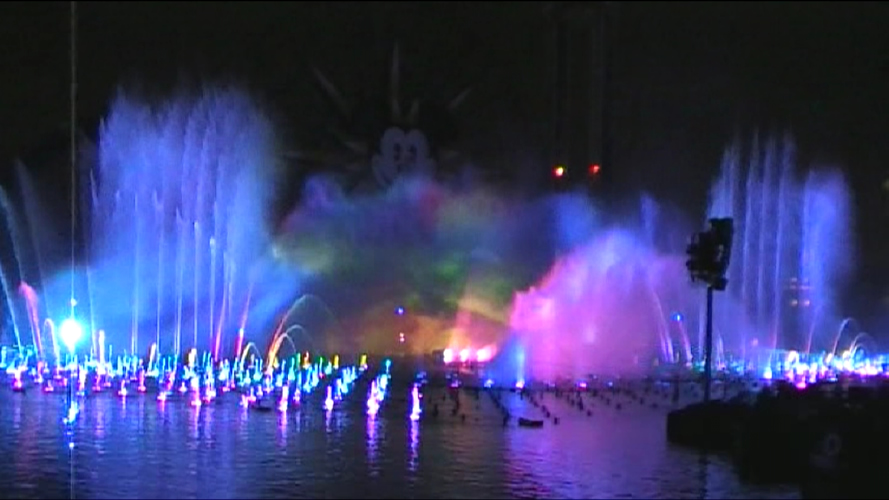 Okay, it may be the slogan for a different Disney park, but there certainly was no lack of excitement, glamor and action of Hollywood on Thursday, June 10th as Disneyland Resorts® splashed into summer with the world premiere of Disney's World of Color at Disney California Adventure, and MFL/TMFLT was there to bring you reports from the premiere first hand.
Guests to the world premiere were treated to pre-show socials at the Grand Californian where plenty of drinks, food and music were served and media were given the opportunity to interview Disney's Chairman, Tom Staggs and Disney's CEO, Bob Iger.  At 8 p.m. all the guests were escorted into Disney California Adventure to get ready for the main event.  The excitement continues to build for this exciting event.  We had all either previously had a preview of the show in person or on printed/digital media and we were all prepared to be amazed by the talents of Disney's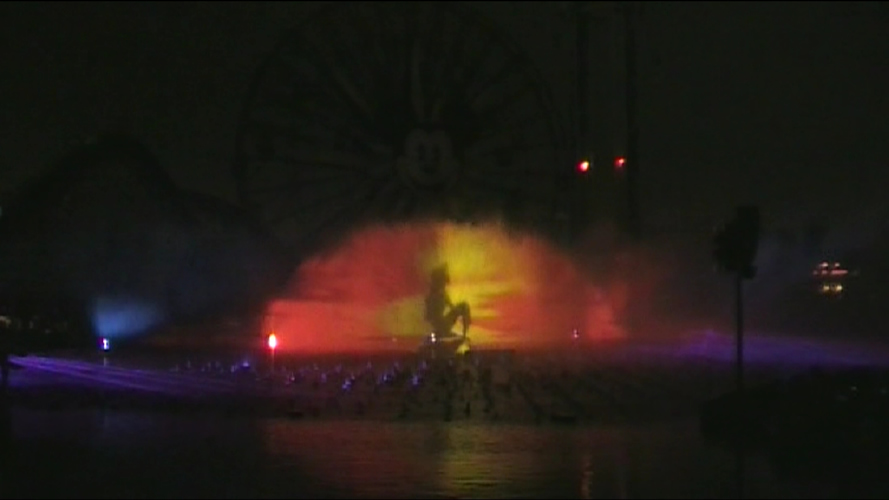 Imginears.  The World of Color consisted of eight types of water fontains:  butterfly fountains, chaser fountains, dancer fountains, dual water whip fountains, flower spout fountains, geyser fountains, grid fountains and single water whip fountains.  Combined, these fountains total almost 1,200 in number and are digitally choreographed to bring viewers an incredible treat to the senses.
I had visited Disney California Adventure many times during the construction phase of World of Color and have seen test runs of the show.  Although I had high expectations of this newest night time spectacular for Disneyland Resorts, I was still completely overwhelmed and speechless by the beauty of this show.  World of Color was almost 30 minutes of pure bliss as water danced and swirled while showing the highlights from many beloved animated Disney film.  Surprisingly, very little time was devoted to the original three Disney princesses.  While Little Mermaid and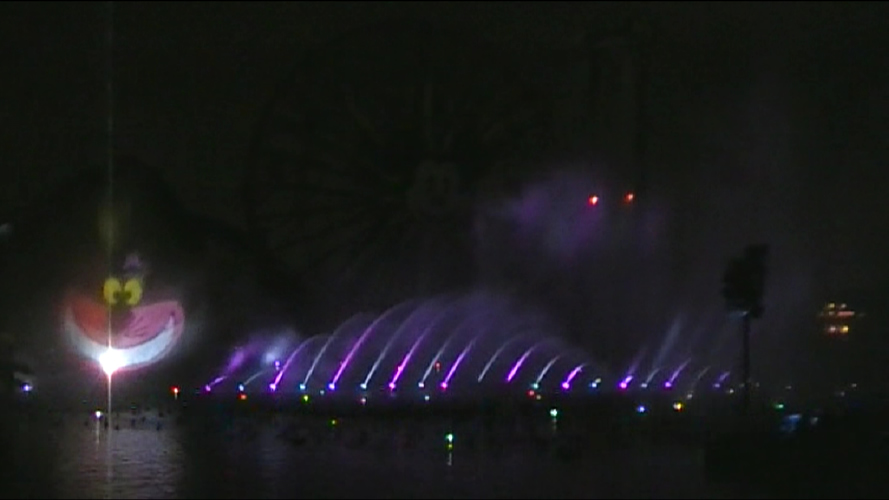 Aladdin had their own segments in the show, Snow White, Sleeping Beauty and Cinderella each only had seconds of air time as they danced across the water screen.  All in all this is a night time spectacular that is not to be missed if you are planning on visiting Disneyland Resorts.
If you are interested in seeing World of Color in person, be prepared for crowds!  Viewing spaces are limited and you want to be able to get the best available seat to be in full view of this show.  Pictures and/or videos can not do it justice and does not describe enough of the pure beauty in lights and colors.  There are three ways to help you ensure you get the best seats for the show.
1.  This is a FASTPASS event. Grab yourself a FASTPASS ticket at the Grizzly River Run FASTPASS terminal.  A limited number of FASTPASS tickets are available for each show, so get there early in the morning and get your FASTPASS!
Have a Picnic Meal while you enjoy the show! There are four adult and three children picnic choices and each cost $14.99 ($12.99 for AP holders).  The Picnic meals can either be ordered online from 1 – 30 days from the desired date at disneyland.com or can be ordered in person at the Sonoma Terrace, Golden Vine Winery.  A reserved spot for the World of Color is included in the price of the picnic meal.
Be seated comfortably at a sit down restaurant while you enjoy the show! Prix fixe meals with World of Color Preferred Viewing are available at either Wine Country Trattoria or Ariel's Groto restaurants.  The prices are $39.99 for adults and $20.99 for children at Wine Country Trattoria and $36.99 for adults and $20.99 for children at Ariel's Grotto.  For reservations call your favorite travel counselor or call Disney Dining directly at (714) 781-DINE.
Visit our World of Color page for more details.
If you are not able to visit Disneyland Resorts in the near future and/or can't wait to see what the excitement is all about, we have brought the next best thing to you.  You can view it in the comfort of your own home on your computer with the following video clips.
Disney's World of Color Premiere Opening Ceremony
Disney's World of Color World Premiere part 1 of 3
Disney's World of Color Premiere part 2 of 3
Disney's World of Color Premiere part 3 of 3
Similar Posts:
About The Author

admin