By Debbie Boehm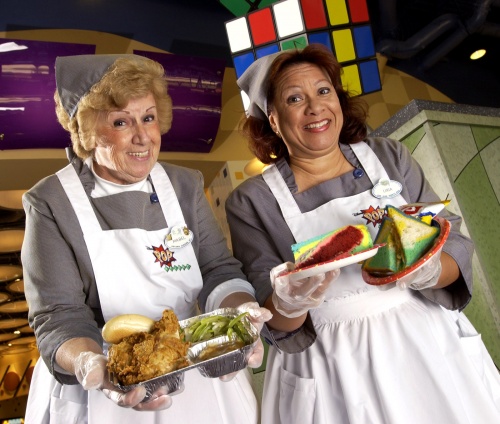 With so many choices to make when planning a trip to the Walt Disney World Resort, the most important one, in my opinion, is your resort.  We are fortunate to have so many options – resorts that will satisfy your budget, space requirements plus amenities.
So how do you choose a resort?  There are several things to consider: how many people in the family, what kind of food do you like, do you like a themed pool or a quiet one, do you mind a lot of noise or prefer quiet, does anyone in your party have food allergies, are there laundry facilities, to name a few.  Resorts at Walt Disney World are also equipped to keep guests with food allergies safe and healthy.
One of the best ways I've found to choose my next resort is to visit other resorts while on vacation.  It's really simple to do and a lot of fun.   Just take Disney transportation to the resort you want to visit from either a Park or Downtown Disney!  It's a snap!
A great thing to do while you're visiting other resorts is to try some of the food that resort has to offer.  Many offer different things that you can only get at that particular hotel.
For example, if you choose to visit one of the Magic Kingdom resorts, you have the ease of hopping on the Monorail and you can visit three very different locations in a short time.  You can have lunch at The Grand Floridian, coffee or a Dole Whip at The Polynesian and dessert at The Contemporary where you can sit outside under the Monorail tracks overlooking the Magic Kingdom.
The food served at each resort tends to correlate to the geographic area represented by the resort.  Would you like to tour the Caribbean?  Take the bus over to The Caribbean Beach Resort and enjoy the colors, the music and the food which are all representative of the area.  It's fun and lively.  Our trip over there included a torrential downpour one August and it's one of our family's great memories.