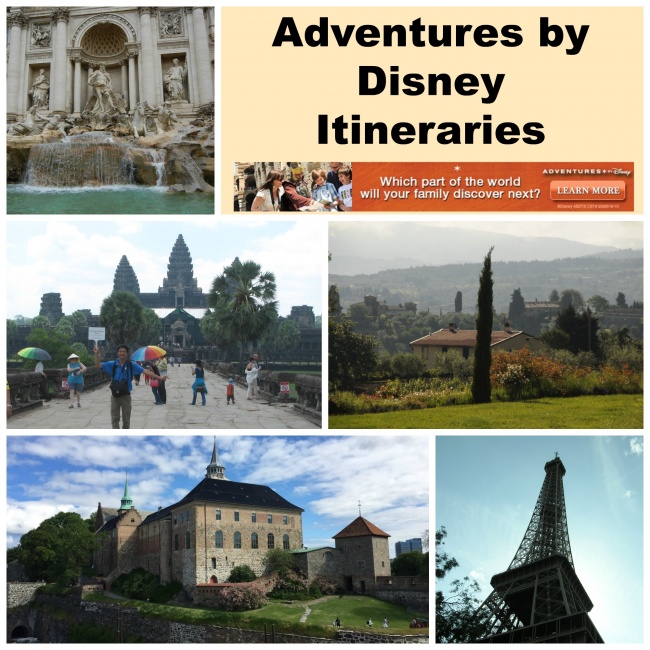 With over 30 destinations around the globe, there is an Adventures by Disney itinerary to meet everyone's needs.
Cruises Destinations For Adults Only Guaranteed Departure Program
Let an expert assist in planning your Adventures by Disney vacation.
The Magic For Less Travel
, an Authorized Disney Vacation Planner, offer complimentary concierge planning services. In addition,
The Magic For Less Travel
is offering an exclusive Adventures by Disney promotion that can help you save up to 5% of the of your Adventures by Disney vacation.

Adventures by Disney Cruises
River Cruise Adventure
Disney Cruise Line Packages
Adventure by Disney Destinations
North America Adventures by Disney Itineraries
Explore the wonders of North America with Adventures by Disney. Bike, hike, and cruise through Alaska. Witness the beauty of Arches National Park with the Arizona and Utah itinerary. Visit glaciers, glittering lakes, and thermal hot springs when you visit Montana and Alberta, Canada. Journey to the Old West in Montana. Enjoy Broadway shows in New York City and much, much more.
Central & South America Adventures by Disney Itineraries
Adventures by Disney Central and South America itineraries will take you on a journey into the mysteries of the region. Travel back in time in Peru to ancient cities and view the ruins of Incan civilization. View the natural wonders of the Galápagos Islands on two different itineraries and have the opportunity to see species only found in the Galápagos. Zip-line and river raft through Costa Rica on an adrenaline-raising adventure to explore the country. On all Adventures by Disney itineraries enjoy the immersion in the local with culinary adventures and traditional entertainment. Some itineraries include cruising on riverboats, yacht excursions, and canoe excursions. In some locations, visit exotic beaches with time to relax after exploring them on a guided walk.
Asia, Africa & Australia Adventures by Disney Itineraries
Adventures by Disney Asia, Africa, and Australia take you on a guided journey into the wonders of Asia, Africa, and Australia. The spectacular landscapes and natural wildlife in South Africa and Australia are not to be missed and just waiting for you to explore. In Africa, your adventure gives you the opportunity to see lions, leopards, elephants, rhinos, and buffalo in their natural habitat during a 3-night stay at a Game Reserve. Australian adventures take you the Great Barrier Reef and other natural marvels as well as the bustling city of Sydney. Explore the wonders of Southeast Asia from modern-day cities to ancient villages. While there, learn the history and traditions, but don't forget to soak up the atmosphere that makes the region what it is today. Your Adventure in China also takes you to ancient wonders like the Great Wall and modern wonders like Hong Kong Disneyland and Shanghai Disneyland.
See all Itineraries and dates on The Magic For Less Travel web site.
Rates for these itineraries CAN be combined with The Magic for Less Travel's Gift Card Offer. Vacations are all-inclusive for land-only. Adventures by Disney can book air separately.
Guaranteed Departure Program
Adventures by Disney now offers a Guaranteed Departure Program that allows guests to choose from select departures, deemed guaranteed for travel. These trips will not be canceled by Adventures by Disney less than 70 days prior to the scheduled tour start date.  Contact your Magic for Less Travel Agent or click on the button below for dates included.
Disney's Guaranteed Departures Can be combined with a special gift card offer from The Magic For Less Travel on qualifying vacations.