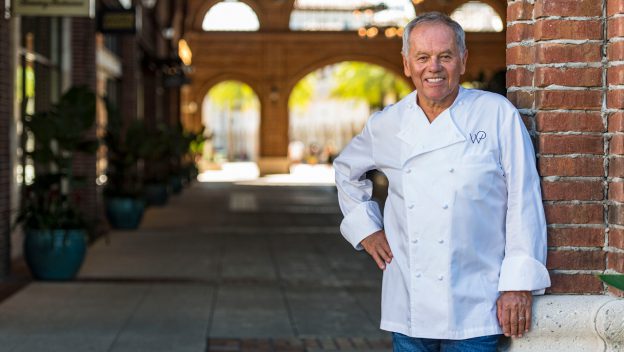 Do you love meeting celebrity chefs? Well, on August 20, if you visit Disney Springs, you may have the opportunity to meet Wolfgang Puck! He will be at his restaurant, Wolfgang Puck Bar & Grill, all day, for both lunch and  dinner.
According to General Manager, Sarah Leacock, "Wolfgang loves to meet and mingle with guests. When he's in town, it's not uncommon for him to visit with diners, offer menu suggestions, and snap photos! He is also debuting a new sparkling wine, so on August 20, we'll be celebrating that launch. We've also got cookbooks available for purchase, which he'd be happy to sign."
To make your reservations for the opportunity to meet the chef, you can do so via Disney's website or Open Table.
For vacation planning information, please visit our
Walt Disney World
planning section.