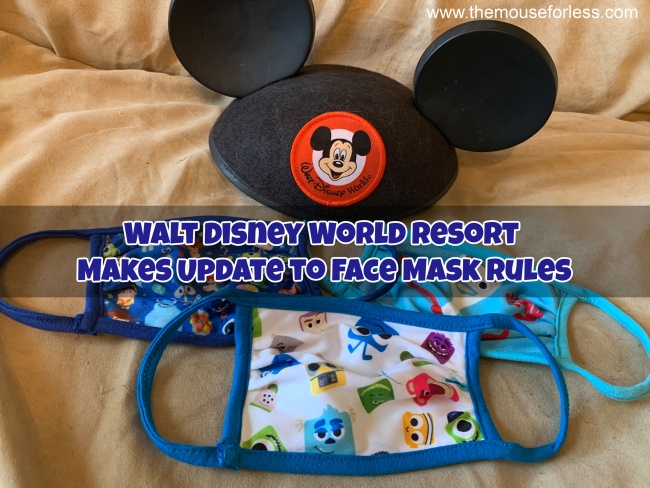 (Walt Disney World has lifted the last of its mask requirements, meaning face coverings will be optional for visitors at all locations on the central Florida Disney property.)
Guests who visit the Walt Disney World Resort have been required to wear appropriate face coverings in all attractions, shops, and while walking around the park. The only locations that Guests may remove their mask are while eating or drinking and while visiting clearly-marked "Relaxation Zones" that are located in all four parks. Now, the Walt Disney World Resort has closed a loophole where Guests did not have to wear a face mask while walking if they were consuming food or beverage items.
Since some Guests have been seen walking around without wearing masks for an extended amount of time while holding a beverage, the Walt Disney World Resort has officially revised its face covering requirement. Now, while masks may be removed while actively eating or drinking, Guests will need to remain stationary and maintain appropriate physical distancing. Guests will no longer be able to be seen just walking around with a food item or beverage in their hand and their masks down.
For a full update on Walt Disney World's face mask policies, click here.
For vacation planning information, please visit our
Walt Disney World
planning section.