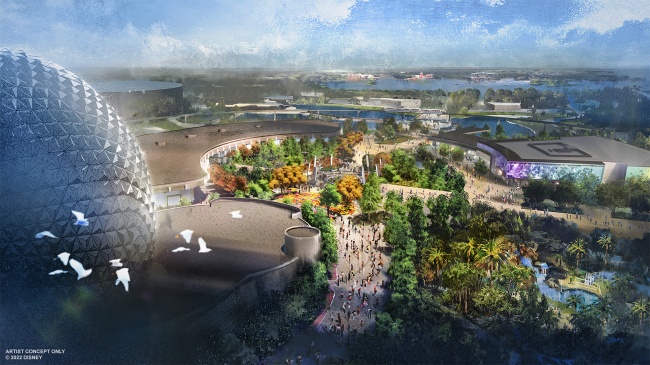 Ever since Disney announced that they would be reimagining EPCOT, we've been anxiously awaiting the finished product! Every time I walk around EPCOT I see all the walls that are up, as well experience the difficulty in getting around, due to said walls. I'm anxious to see what Disney has come up with for this park. Granted, we've definitely had a few delays and there's certainly been some changes to the plans (thanks COVID). But it still is exciting that work is continuing and the changes are still being made.
For example, the Connections Cafe & Eatery just opened and you've got the wonderful new shop to experience called the Creations Shop. Plus, there is the updated Club Cool. And who could miss the gorgeous new front entrance with that incredible fountain and sculpture? But, the middle section of EPCOT has definitely been a question mark. What will it finally look like?
Today, Disney has shared some updated concept art for some of the changes that are coming to the park.
EPCOT's World Celebration
World Celebration will offer a beautiful hub that is divided into several different gardens. In addition, there will be a central planter based on the five-ring EPCOT logo. The best thing about this new area and something that was a huge problem before, is that this new area will be filled with ample seating and shade. Each of these gardens will have their own identities, and they'll evolve along with the festivals throughout the year.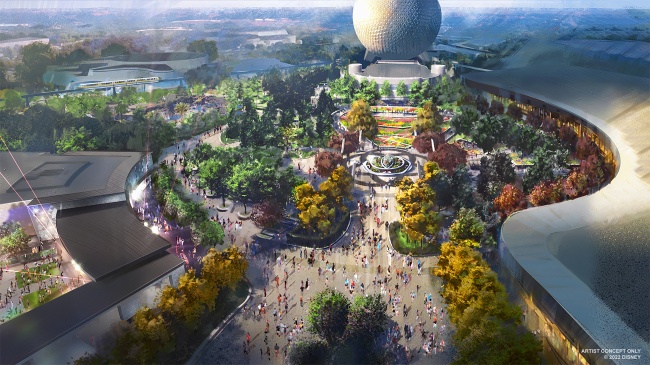 In addition, they will take on a whole new life at night. That's because the lighting will immerse Guests in an evening experience. They're designed to be enjoyed in the round, where lighting immerses you in the nighttime experience that will evolve through the seasons.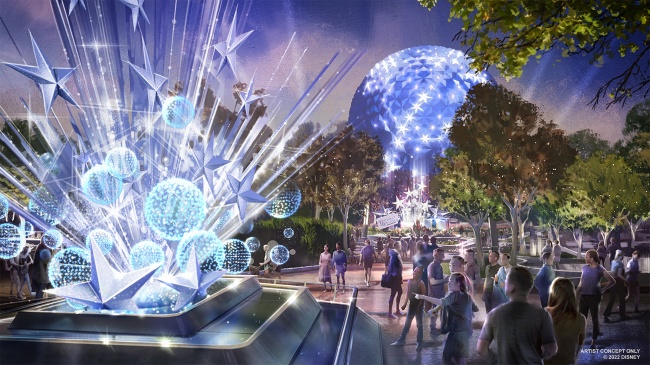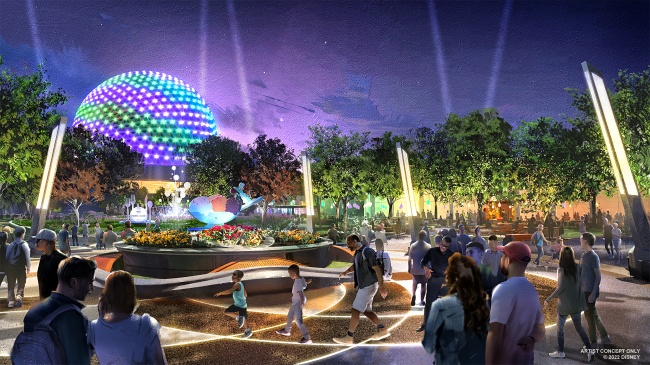 This all surrounds CommuniCore Hall and CommuniCore Plaza. This is a multi-use facility and outdoor event space. It will bring the park's international festivals to the center of EPCOT instead of just being in World Showcase exclusively. CommuniCore Plaza will have the flexibility to host intimate musical performances that extend out into the nearby gardens, as well as large-scale concerts.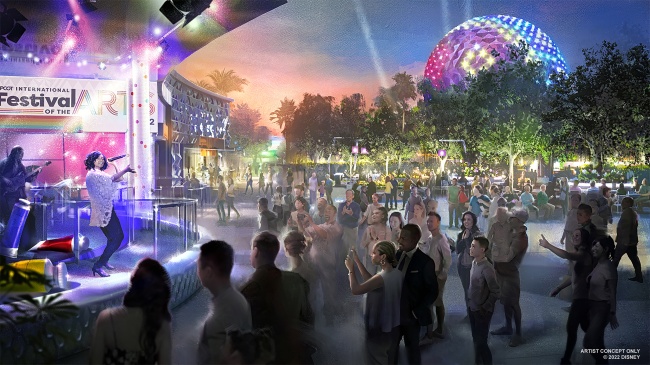 Over at CommuniCore Hall, Guests will find a flexible exhibition and gallery space. This space will offer a wide variety of experiences that highlight art, live music, food (yes, there will be a demonstration kitchen) and more. In addition, adjacent to CommuniCore Hall will be a new place where you'll be able to meet some of your favorite Disney pals.
This new facility is inspired by the original EPCOT aesthetic. Even the CommuniCore name reaches back to the origins of EPCOT while also emphasizing the park's central idea of community.
Journey of Water
The other area where we got to see a little deeper dive into what's going on with the upcoming Moana attraction called Journey of Water. This new attraction, which will be found in the World Nature section will be a lush exploration trail that will invite guests to meet and play with magical, living water.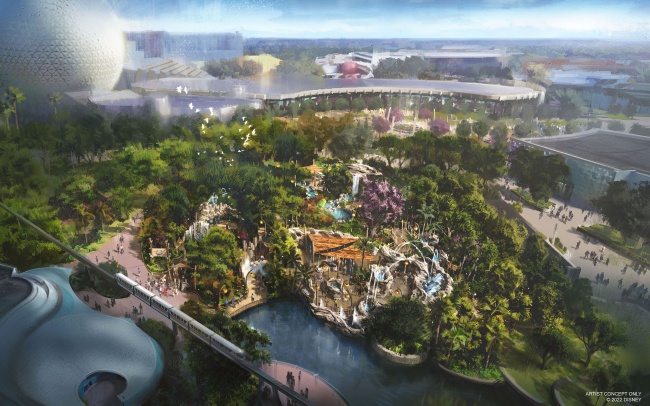 Take a closer look at the area zoomed in! It's WAY more expansive than I thought it would be.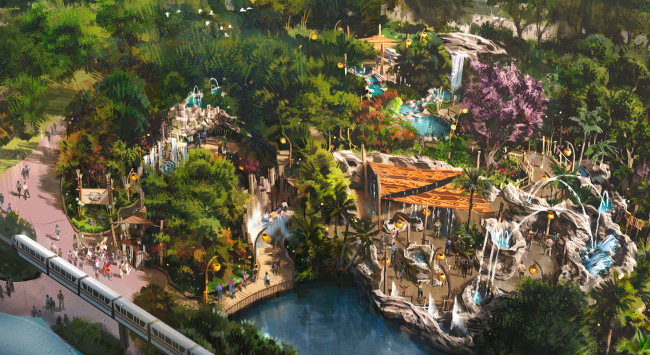 According to Imagineer Zach Riddley, in his post of the concept art on Instagram, Journey of Water will immerse guests in a lush environment. During the experience Guests will learn the story of the global cycle of water. This will be an outdoor interactive attraction for all ages, where Guests will play with water and the spaces and experiences have been inspired by Moana's relationship with water.
View this post on Instagram
Follow The Mouse For Less for more information about the latest EPCOT news.
For more Disney news and trip planning advice, follow The Mouse For Less on Facebook, Twitter, Instagram, YouTube, or TikTok.
For vacation planning information, please visit our
Walt Disney World
planning section.