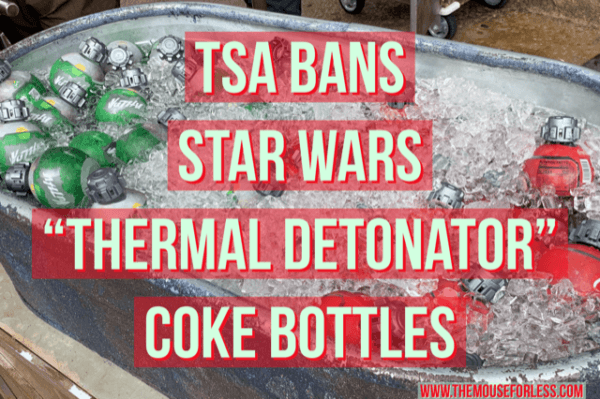 Oh no! If you were planning on buying one of the Coke bottles that looks like a thermal detonator when visiting the planet of Batuu, you better think again! Especially if you are flying!
These bottles that have you may have purchased at Star Wars: Galaxy's Edge will not be allowed in through airport security, no matter whether they are taken through as carry-on or packed in your checked luggage.
According to the TSA.gov website, "The issue concerning Star Wars Galaxy's Edge-themed soda bottles has recently been brought to our attention by the general public, as these items could reasonably be seen by some as replica hand grenades. We appreciate the concerns being raised, because replica explosives are not permitted in either carry-on or checked bags. While we continue to review this issue, TSA officers will maintain the discretion to prohibit any item through the screening checkpoint if they believe it poses a security threat."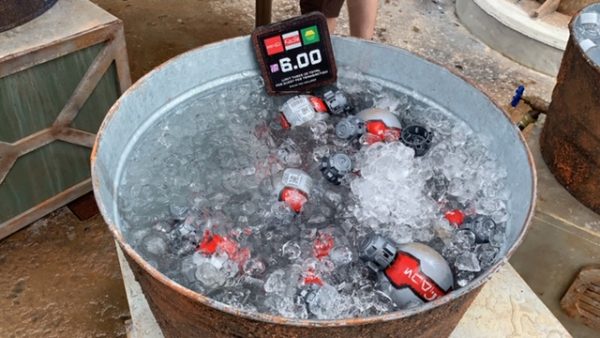 Coca-Cola and Disney partnered together in the creation of these Coke, Diet Coke, Sprite and Dasani water bottles, which are designed with logos written in Aurebesh.
Guests will still be permitted to bring lightsabers and droids sold at the Black Spire Outpost in carry-on, as well as checked bags.
Disney has declined to comment on the TSA decision.