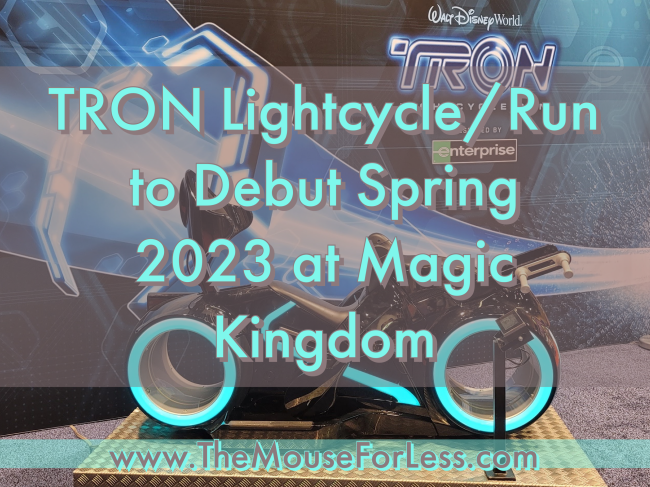 We've all been watching with anticipation, watching as TRON Lightcycle /Run has been built from the ground up in Tomorrowland at the Magic Kingdom. We now have an opening season of when this attraction will finally open at the Walt Disney World Resort. (And yes, my guesstimate was correct.) TRON Lightcycle/Run will officially open sometime in the spring of 2023!
TRON Lightcycle/Run is a duplicate of an attraction that was built as part of Shanghai Disneyland. With this coaster, Guests will be able to speed across a world with no horizons. This will be a high-stakes race based on the Disney sci-fi film TRON: Legacy. Guests will lean forward into the ultimate race of survival, as they leave the real world behind. Here they will join Team Blue in an epic quest across the Grid. There's no limit to the excitement.
With this attraction, Guests will climb aboard your very own Lightcycle and take off on a high-speed adventure. You will race against the Grid's most menacing Programs. Surge past your fierce opponents as you attempt to cross through 8 Energy Gates and secure your team's victory.
This ride is based on both the 1982 film, TRON, as well as the 2010 sequel TRON: Legacy.
Follow The Mouse For Less for more information about the latest TRON Lightcycle/Run and Disney D23 Expo news.
For more Disney news and trip planning advice, follow The Mouse For Less on Facebook, Twitter, Instagram, YouTube, or TikTok.
For vacation planning information, please visit our
Walt Disney World
planning section.