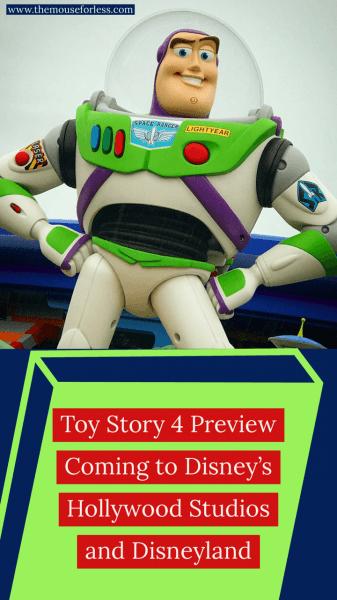 One of the movies I'm optimistic about this summer is Toy Story 4 and with the film hitting theaters soon, the Disney parks will be sharing a special sneak preview of the upcoming movie.
At Walt Disney World's Disney's Hollywood Studios, you can catch the preview as part of the Walt Disney Presents attraction. The film is located all the way in the back of the attraction.
Guests looking to catch the preview over at the Disneyland Resort can do so at Disneyland Park in the Tomrrowland Theater.
Disney shared a video of Tony Hale (who is the voice of Forky) to share more about this preview.
Both film previews begin on both coasts on May 24 and the film, Toy Story 4 hits theaters on June 21.
Are you excited to see this film in theaters? Let us know!