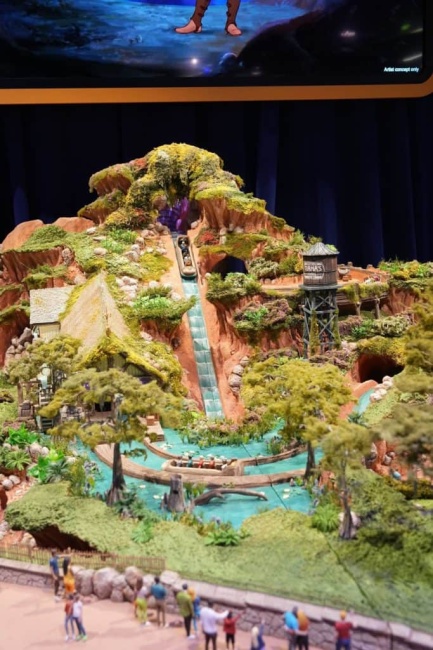 As you may know, Splash Mountain will be transforming on both coasts into a brand new attraction called Tiana's Bayou Adventure. This attraction is slated to debut at both Disneyland Park and the Magic Kingdom in late 2024. During the D23 Expo this weekend, you can see a model of the upcoming attraction, as well as new artwork.
Tiana's Bayou Adventure will take guests on a musical adventure inspired by the beloved story and characters from the fan-favorite film. Picking up where the film left off, Guests will join Princess Tiana, Naveen and alligator Louis through the bayou. They are getting ready to prepare to host a one-of-a-kind Mardi Gras celebration. Along the way, guests will encounter familiar faces, make new friends and travel through the bayou. They will experience original music inspired by songs from the film.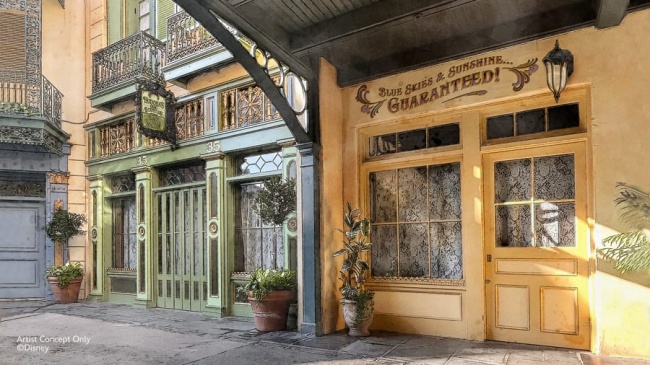 However, at Disneyland, Guests will find an all new retail store. This will open in New Orleans Square this year! Eudora's Chic Boutique Featuring Tiana's Gourmet Secrets will officially open beginning on September 20, 2022! Here, Tiana is collaborating with her mother, Eudora, to open this fantastic little shop, with accessories to create and serve masterful Orleans-style cuisine and more.
Follow The Mouse For Less for more information about the latest Disney D23 Expo news.
For more Disney news and trip planning advice, follow The Mouse For Less on Facebook, Twitter, Instagram, YouTube, or TikTok.