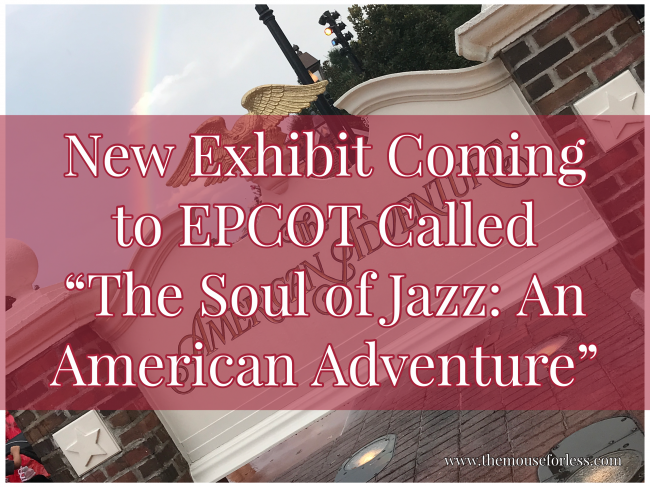 Recently announced, the brand new exhibit, The Soul of Jazz: An American Adventure has officially debuted at EPCOT. Guests can find this new exhibit in the American Adventure Rotunda. The Soul of Jazz: An American Adventure is an exhibit that celebrates this distinctly American musical art form. Originated by African Americans, jazz music fuses together the influences of many different cultures.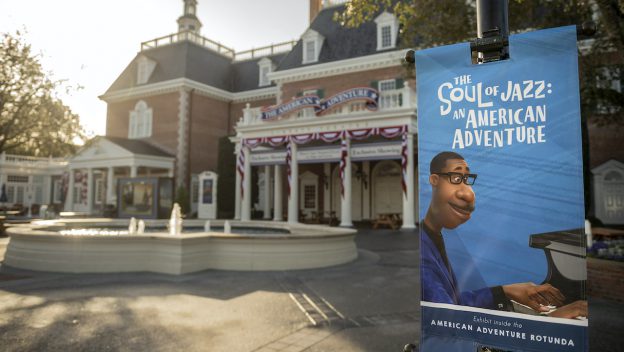 The Soul of Jazz takes its cues from the recent Pixar film, Soul. Joe Gardner, the film's main character, helps to share the rich history of jazz. Joe takes Guests on a musical tour of several influential American cities. These cities include Chicago, Los Angeles, New York, San Juan, and more.
Guests will also find artifacts from incredible jazz musicians. One such artifact includes the legendary Louis Armstrong's trumpet.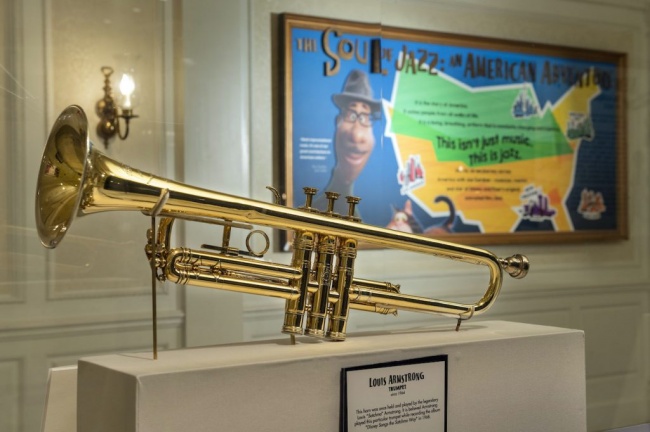 To create this exhibit, Disney worked with jazz experts and institutions across the country. This exhibit explores both the rich history, as well as the influence of this genre of music.
This exhibit has debuted this month as part of a celebration of Black History Month. There is no word on how long The Soul of Jazz: An American Adventure exhibit be available for Guests to see at EPCOT.
For vacation planning information, please visit our
Walt Disney World
planning section.