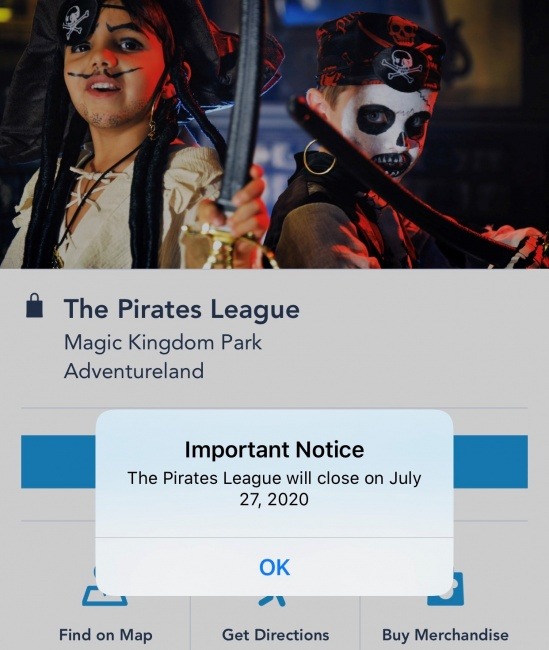 The Pirates League, found in Adventureland at the Magic Kingdom will be closing officially on July 27.
The Pirates League is similar to the Bibbidi Bobbidi Boutique experience where Guests are able to be transformed thanks to makeup and accessories, resembling a pirate or a mermaid. Guests who booked this package would receive hairstyle, facial effect and other special treasures. Finally, the Pirate Masters give Guests a unique pirate name.
Currently There are four different packages to choose from:
The First Mate
The Skulls and & Scurry
The Scurry Glam
The Pirate Redd
The experience wasn't specifically for little ones, like the Bibbidi Bobbidi Boutique is. (Bibbidi Bobbidi Boutique has an age cut off of 12.) The nice part is that Guests of all ages could participate. In addition, packages were more cost effective than the Bibbidi Bobbidi Boutique options.
Currently there is no reason behind the closure of The Pirates League.
For vacation planning information, please visit our
Walt Disney World
planning section.