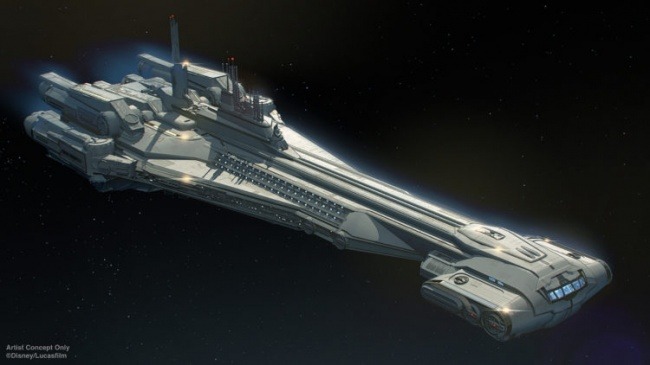 Exciting news Star Wars fans! The Star Wars: Galactic Starcruiser (Star Wars Hotel) will officially open in 2021 and now we know that reservations for this unique experience will be opening later this year.
This two-day and two-night vacation will be an all-immersive experience that will take you to a galaxy far, far away. Keep in mind that the Star Wars: Galactic Starcruiser isn't a traditional hotel, instead, this is a new type of vacation where you'll become the hero of your own adventure as you are surrounded 24/7 in Star Wars storytelling.
For those looking to visit this hotel, when Guests enter Walt Disney World property they will head to the Starcruiser Terminal where they will enter an exclusive launch pod for travel up to the ship, the Halcyon. Guests will then be able to participate in immersive experiences like wielding a lightsaber while facing off against a training remote and visiting the starcruiser's bridge to learn about ship systems, as well as how to operate them. Guests will also have a port of call visit to Black Spire Outpost, which is included in your itinerary, where special passenger transports will take you to the planet Batuu.
Stay tuned for more information about the Star Wars: Galactic Starcruiser.
For vacation planning information, please visit our
Walt Disney World
planning section.