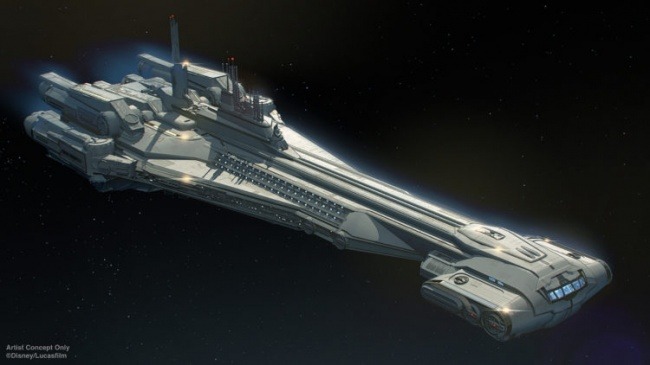 We know you are so excited for the Star Wars themed-hotel, the Star Wars: Galactic Starcruiser. We are too! Been living under a rock and don't know anything about it? Let me fill you in.
The Star Wars: Galactic Starcruiser will be found at the Walt Disney World Resort and will take you to a galaxy far, far away, quite literally. That's because it is an all-immersive, two-night vacation experience that goes beyond anything Disney has ever created before. And when we say all-immersive, we mean it. You're going to be living out every single Star Wars dream you've ever had.
I mean, Disney even shared that they've created a real lightsaber for this experience. Take a look:
Now, while the Star Wars: Galactic Starcruiser was supposed to open in 2021, of course, that's been pushed back just a bit. The hotel will now open in 2022. From the moment you arrive to the moment you depart, Guests will be plunged into a Star Wars story where your decisions and actions, even the casual conversations you may have, determine how your personal journey unfolds.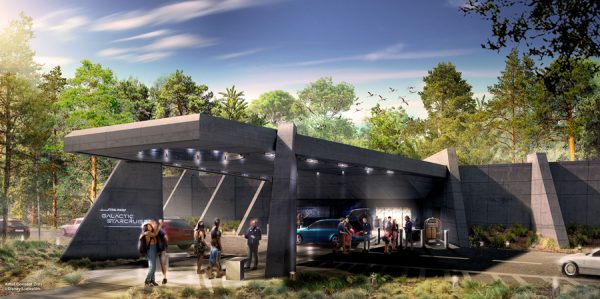 Your adventure begins at the Star Wars: Galactic Starcruiser terminal at Walt Disney World, where you'll gather with fellow passengers before departing for your destination. To get to the starcruiser, Guests will enter a special Launch Pod and make the jump to hyperspace to a galaxy far, far away. You'll even be able to watch through viewports as you approach the Halcyon starcruiser, which will be your home for the next two nights.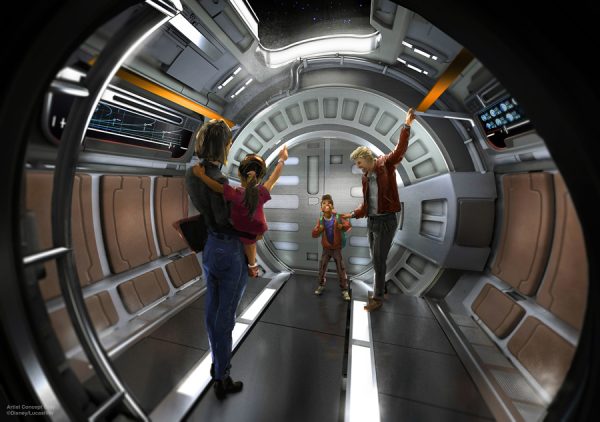 When the Launch Pod's airlock slides open, Guests will take their first step into a story that will comes to life all around you. During your stay aboard this ship, you may interact with an eclectic group of characters both familiar and new. You could meet the starcruiser's captain, a plucky ship's mechanic and a galactic superstar.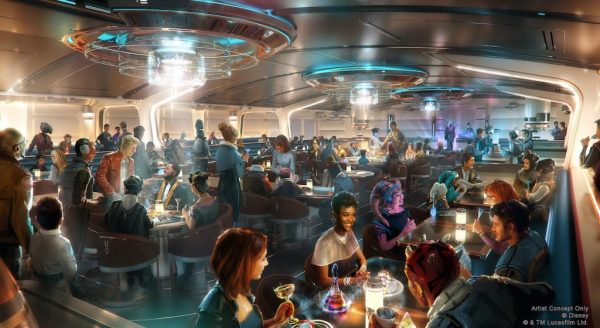 Guests will be entertained during dining experiences inside the Crown of Corellia Dining Room. The supper club's name is an homage to Corellia. The dining room is a bright and welcoming and it will offer breakfast and lunch. In the evening, it will transition into offering a multi-course menu.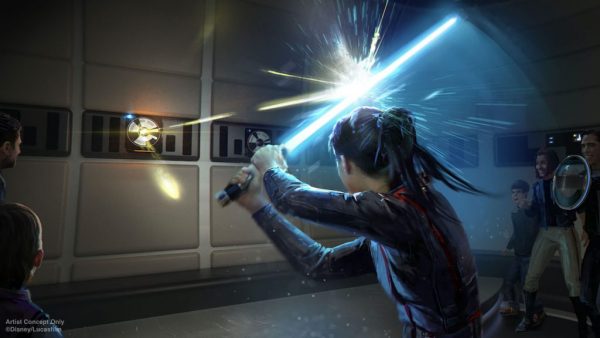 On your trip, Guests will have the opportunity to train in the ancient ways of the lightsaber. They will also be able to learn more about the inner workings of the Halcyon starcruiser. And yes, they can take a transport to the planet Batuu inside Star Wars: Galaxy's Edge.
Curious about what the cabins that you'll stay in, as well as what The Silver C Lounge and the Engineering Room look like, we've got the details in this article.
We will be sharing more details about the Star Wars: Galactic Starcruiser as details are released, but we feel that the force will be strong with this very cool experience.
For vacation planning information, please visit our
Walt Disney World
planning section.