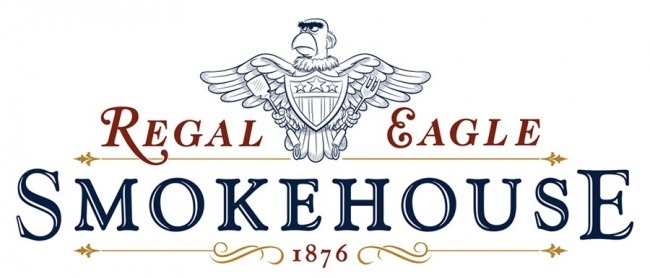 Are you anxiously awaiting the upcoming new quick service restaurant – the Regal Eagle Smokehouse? This new dining location that is replacing Liberty Inn at the American Adventure Pavilion will feature delicious BBQ favorites and one additional treat….Sam Eagle from the Muppets!
Sam will be featured prominently in this brand new restaurant, which itself is named after the famous bird Muppet. Combining perfectly the patriotism of the pavilion with the sense of duty and honor that Same Eagle is known for. According to Disney, Regal Eagle Smokehouse will be the site for "Sam's Centennial Cook-Off: A Salute to All Cook-Offs but Mostly Barbecue." Here, guests will be able to enjoy a variety of classic backyard barbecue selections from across the country to vie for Sam's top honor. You can find some of the menu items here.
Sam will be found as part of the décor at this new restaurant as well as incorporated into new merchandise that will be available exclusively at the Regal Eagle Smokehouse.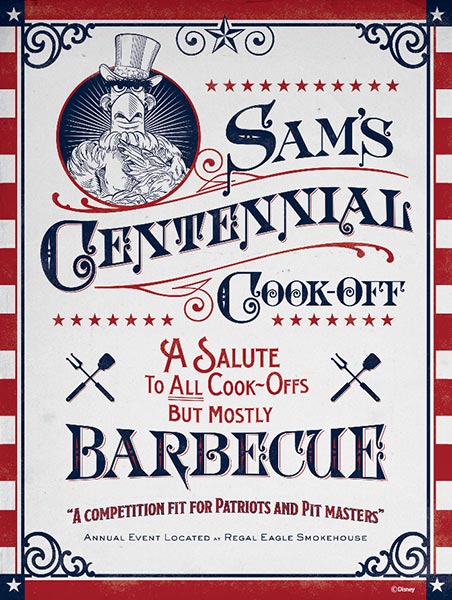 Want to see what the new restaurant will look like? Take a look at the new concept art. Guests who visit will smell the barbecue coming from a large smoker which will be located in the center of the outdoor bar and seating area. For those looking to dine here, you'll be able to choose to sit inside, or enjoy the redesigned patio.
There is no word on when this new restaurant will officially open, so stay tuned and we'll be sure to share as soon as we learn the details.
For vacation planning information, please visit our
Walt Disney World
planning section.