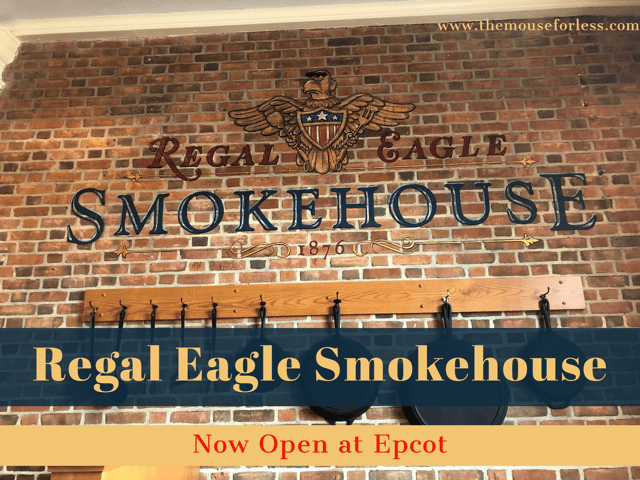 It's finally here! The new quick service dining location, Regal Eagle Smokehouse: Craft Drafts & Barbecue, which can be found in the American Adventure Pavilion at Epcot is now open!
My favorite part about this new dining establishment is that it features a Muppets-theme with the patriotic Sam Eagle taking front and center. The restaurant is named after the beloved Muppet who is prominently featured throughout. Regal Eagle Smokehouse is the location of "Sam's Centennial Cook-Off: A Salute to All Cook-Offs but Mostly Barbecue." Throughout the restaurant, Guests will find subtle artwork on the walls showing off fellow Muppets and their delicious submissions.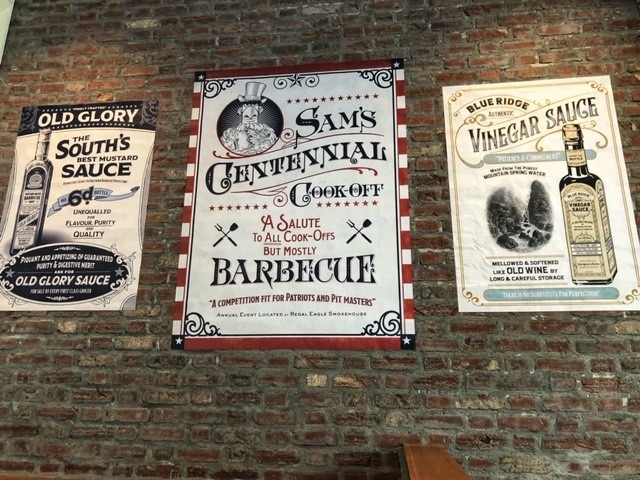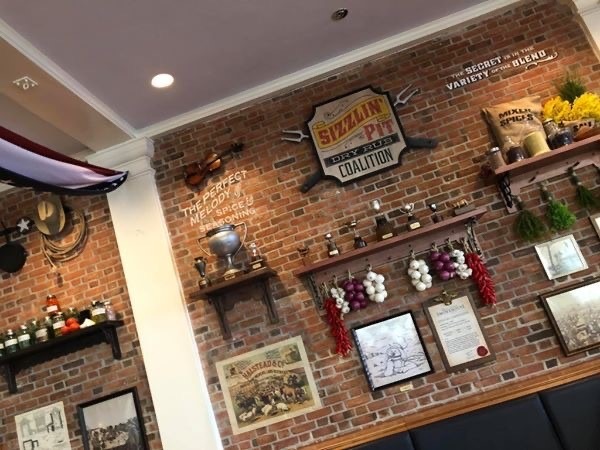 Regal Eagle specializes in delicious barbecue delicacies and great beer choices. Menu items include:
sliced Texas beef brisket sandwich with house-made spicy mop sauce on garlic toast
South Carolina smoked sausage sandwich with tangy mustard sauce and caramelized onions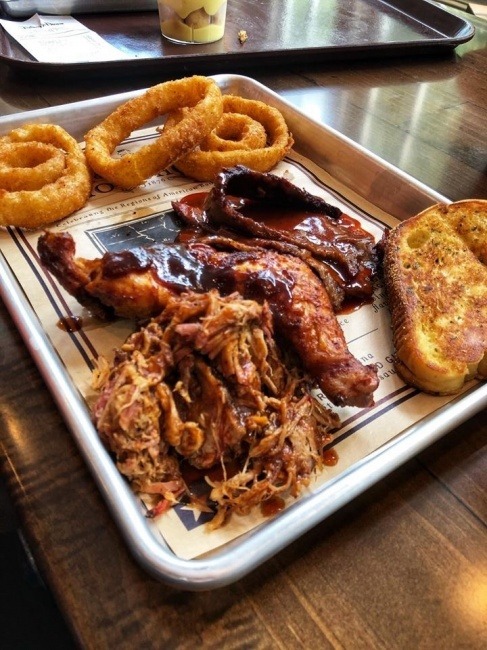 Kansas City smoked chicken platter
Memphis dry-rub pork ribs platter
North Carolina chopped smoked pork butt platter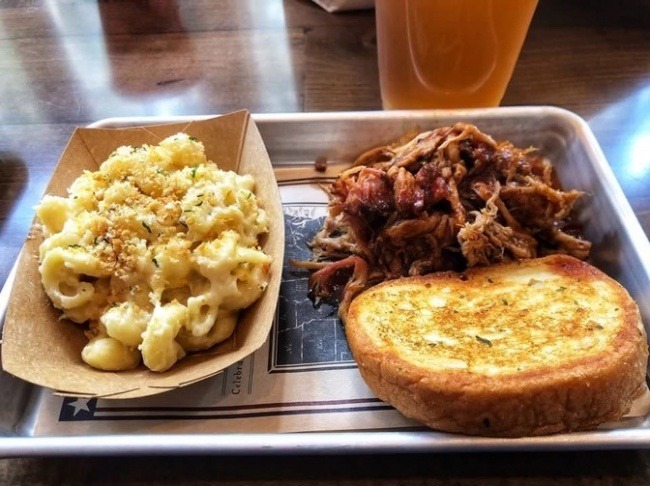 Power Greens Salad with chilled pulled chicken, fresh citrus, and a citrus vinaigrette
grilled burger topped with BBQ pork and a fried onion ring
plant-based BBQ burger featuring a plant-based patty topped with BBQ jackfruit served on vegan garlic toast
If you are looking for beverages, there will be a selection of beer and cider from around the country. There will also be wines from the west coast and specialty regional cocktails that will be available both with and without alcohol.
Desserts even include the staple, banana pudding, with Nila wafers!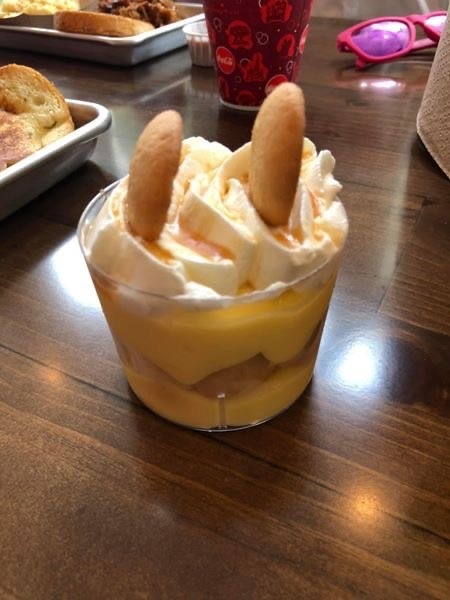 Guests will also be able to enjoy an outdoor bar with favorite craft brews on draft, and the outdoor seating area will be a great place to relax with a drink or a meal.
One nice addition is that Regal Eagle Smokehouse does participate in the Mobile Order option, so you can easily place your order ahead of time and not wait in long lines!
For the full Regal Eagle menu, click here.
Special thanks to Scott Gardner for photos of Regal Eagle Smokehouse. 
For vacation planning information, please visit our
Walt Disney World
planning section.