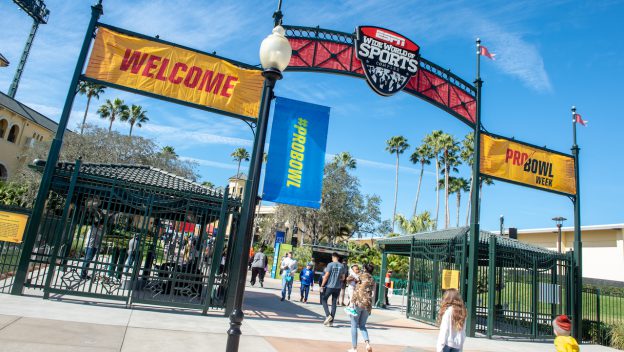 As previously mentioned, the Pro Bowl is taking place in Orlando this weekend and to celebrate, the Walt Disney World Resort is getting in on the action.
Over at the ESPN Wide World of Sports, Guests will be able to take part in the Pro Bowl Experience which opens Wednesday. This is an interactive outdoor area where you can test your football skills and see how you stack up against your favorite players. You can participate in activities like the 40-yard dash, passing, catching, kicking and the vertical jump, in addition to other immersive exhibits that will take you straight into all of the action. Throughout the week, Guests will also be able to see favorite players preparing for the game during NFC and AFC practices.
There's no admission cost to both the Pro Bowl Experience, which is open daily from Wednesday to Saturday, as well as the team practices. These are both open to the public with the NFL OnePass app.
Guests will also be able to watch the debut of the new Pro Bowl Skills Showdown at The Stadium at ESPN Wide World of Sports Complex beginning on Wednesday. Here several players will compete in challenges like Precision Passing, Best Hands, and Epic Pro Bowl Dodgeball, and the new Thread the Needle, where defensive backs will go head-to-head to stop opposing quarterbacks from completing passes. Tickets must be purchased for the Skills Showdown event.
You also won't want to miss the previously mentioned Pro Bowl Pep Rally at Disney Springs. Details about that particular event can be found here.
For more information about the fun events happening leading up to the game at ESPN Wide World of Sports visit here.
For vacation planning information, please visit our
Walt Disney World
planning section.