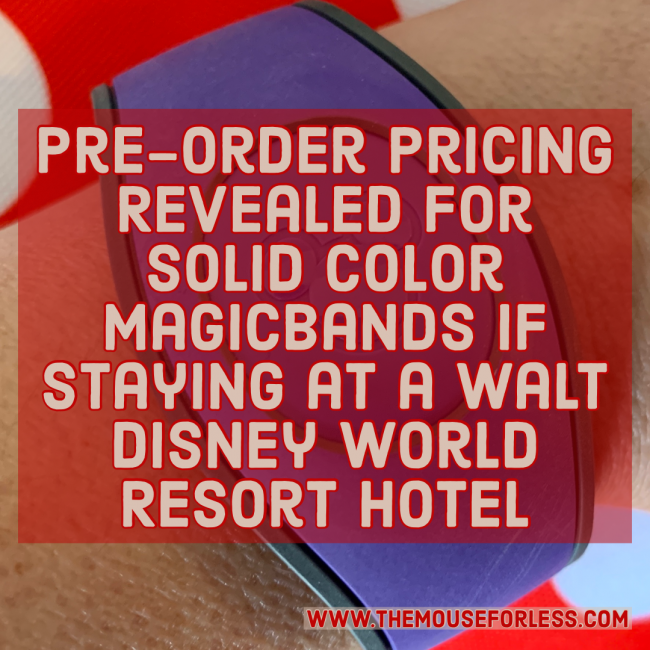 A few months ago, the Walt Disney World Resort shared that they would no longer be offering complimentary MagicBands for Guests staying at their hotels. This change officially goes into effect on January 1.
Previously, Guests who stayed at a Walt Disney World hotel would be able to choose to have a FREE, solid color MagicBand sent for use on their vacation. Guests could also choose to purchase a MagicBand with a fun design. Now we know the updated pricing for the solid color MagicBands beginning in 2021. Solid color MagicBands will now cost $5.00.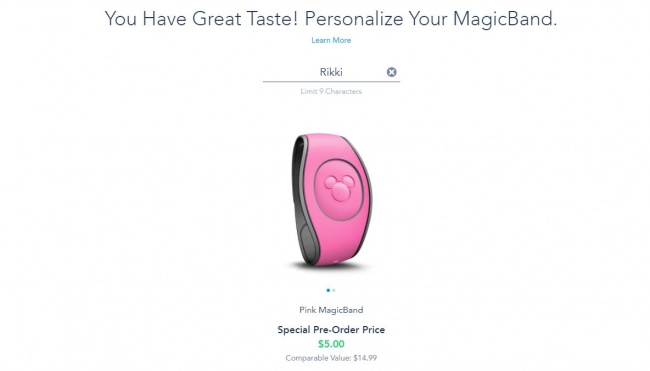 The MagicBands with designs will continue to range from around $10-20, with a few cheaper exceptions. (Usually around $7.00 for the discounted ones. For example, right now, a 2020 MagicBand is going to cost $7.00.)
So, why is Disney going to be charging for their MagicBands? Well, according to Disney, they will be unveiling an innovative new offering as part of the My Disney Experience app, which means that Guests won't NEED to necessarily use a MagicBand. (We'll share details on how all that works, as soon as it's released.) Guests who don't want to purchase a MagicBand, nor use the My Disney Experience app will be able to get a Key to the World card for their vacation from the front desk.
For those who don't know, MagicBands are your link between you and your MyDisneyExperience account. They are colorful bands that eliminate the need to carry cards and paper. They look like a bracelet or a sports tracker and are worn on the wrist. Here are some of the things a MagicBand can do:
Unlock the door of your Disney Resort room
Enter theme and water parks (with valid admission)
Check in at FastPass+ entrances (When FastPass+ is available.)
Connect Disney PhotoPass images to your account
Charge food and merchandise purchases to your Disney Resort hotel room (only available during your hotel stay)
Connects to your Disney's Magical Express reservation
So, for those of you who like MagicBands, never fear! You'll still be able to have one, if you would like. You'll just have to pay for it now, instead.
For vacation planning information, please visit our
Walt Disney World
planning section.