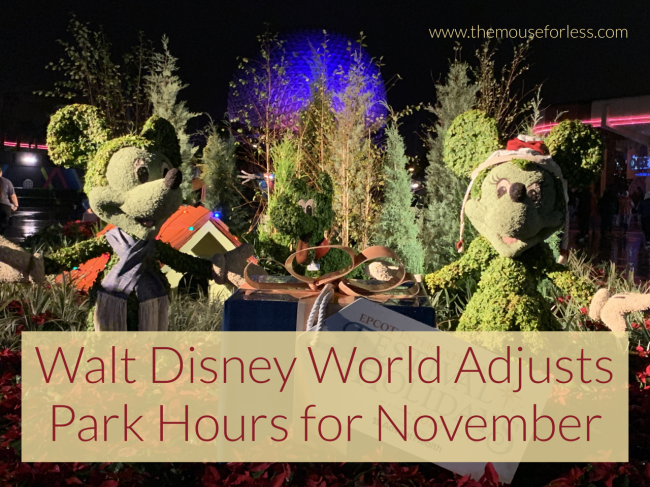 With the recent announcement of the holiday happenings at Walt Disney World, it would make sense that park hours would need to be adjusted for November. This is especially true since some of the holiday offerings will need to involve the evening hours, like the fun projections that will be shown on Cinderella Castle.
With that being said, the Magic Kingdom will see their park hours extended by one hour this November, beginning on November 6. Instead of the park closing at 6:00 p.m., the park will now be open from 9:00 a.m. until 7:00 p.m.
This isn't the only big change in park hours. You see, EPCOT will be shifting its hours back by an hour. This means that beginning November 26 (which is right in time for the EPCOT Festival of the Holidays) EPCOT will be open from 12:00 p.m. (Noon) until 8:00 p.m. This is a shift from currently being open from 11:00 a.m. until 7:00 p.m.
As of right now, it doesn't appear that Disney's Hollywood Studios or Disney's Animal Kingdom will see any adjustments to their park hours. Stay tuned to the site for any further adjustments, should they happen, at those two theme parks.
For vacation planning information, please visit our
Walt Disney World
planning section.