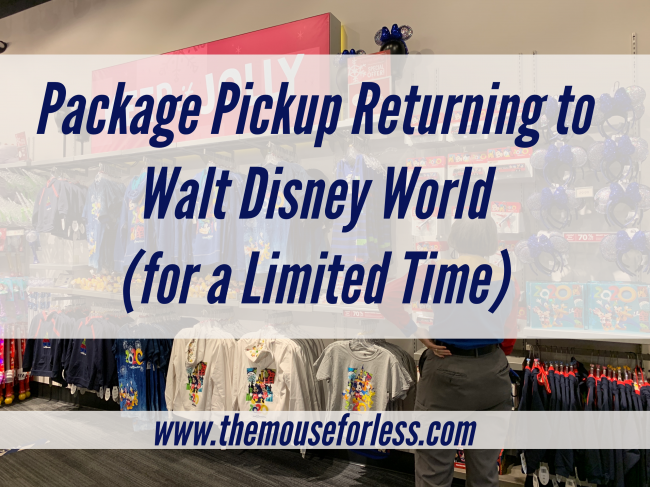 Tis the season for shopping and the Walt Disney World Resort is bringing back its convenient package pickup service at its four theme parks. Merchandise locations will provide this service at the Magic Kingdom, EPCOT, Disney's Hollywood Studios and Disney's Animal Kingdom. Keep in mind that this option is only available for a limited time. Right now, package pickup will only be offered from December 20 through January 2.
Guests who choose to use the package pickup option will be able to have their purchases delivered near the front entrance of the park for convenient pickup on their way out of the park for the day.
Here are the locations that will be offering the package pickup option:
Magic Kingdom: Chamber of Commerce
EPCOT: Gateway Gifts and World Traveler
Disney's Hollywood Studios: Oscar's Super Service
Disney's Animal Kingdom: Park arrival
Do keep in mind that at this time, resort delivery remains unavailable. So, unfortunately, for those staying at a Walt Disney World Resort Hotel and you don't want to carry your purchases with you all day, you will have to pick them up as you exit the park. Home shipping will continue to be an option for Guests, if they choose.
For vacation planning information, please visit our
Walt Disney World
planning section.