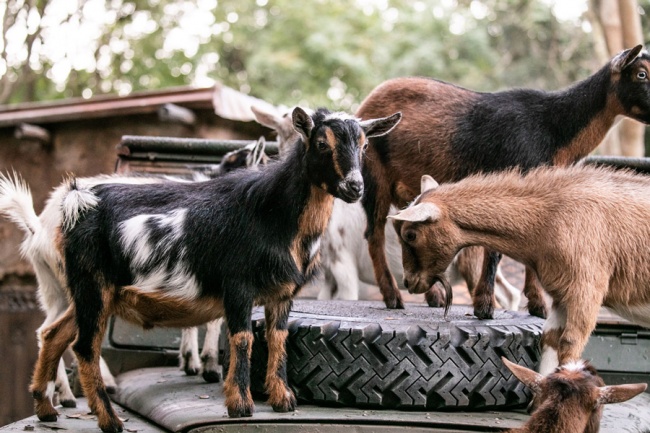 One of the best attractions at Walt Disney World has to be Kilimanjaro Safaris at Disney's Animal Kingdom. I mean, where else can you ride in a safari truck on the "African Savannah" and see real, live hippos, giraffes, zebras, tommies, lions, and more? The best thing about this attraction is its re-ridable factor, because there are real animals to see and you never know who is going to be the star of the show!
And now, there's a new potential star! You see, Guests will now be able to catch the Nigerian dwarf goats on the Harambe Wildlife Reserve in a brand new area. This area is themed after a warden's outpost. These miniature West African goats will chase, climb, and play. You'll be able to see them do it all on your ride-through of the attraction, which is located in the Africa section of the park.
In Nigeria, these goats are considered to be of high value because of the high protein milk they provide.
To see the playful Nigerian dwarf goats though you'll want to be sure to hop aboard Kilimanjaro Safaris on your next trip to the park.
In addition, if you want to get up close and personal with a goat, consider heading to Affection Section at Rafiki's Planet Watch, which has reopened for visits with goats, as well as other animals.
For vacation planning information, please visit our
Walt Disney World
planning section.