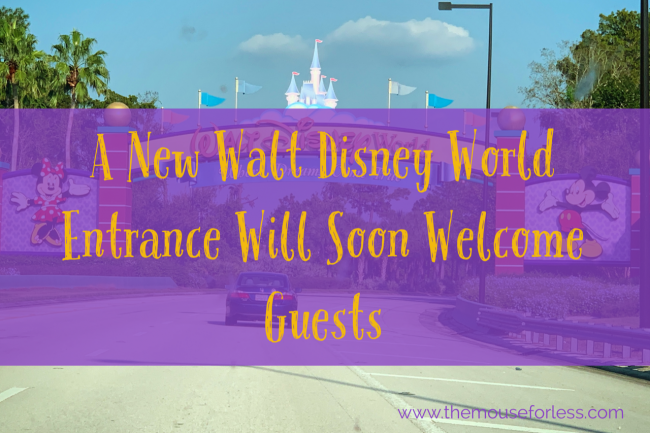 It's gotta be one of the most photographed things at the Walt Disney World Resort, I know personally that I take a photo of them just about every time – the various Walt Disney World welcome entrance signs – and soon, they will be getting a facelift making them look a little more classic.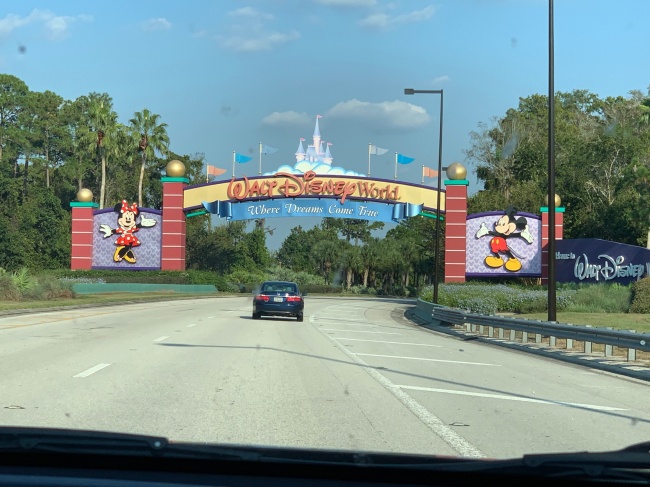 These Walt Disney World arching entrances are the gateways to the magic and tell you you've finally arrived and your vacation can officially begin. The archways currently match the colors that can be found around the resort on road signage, but the new look will be a little more modern.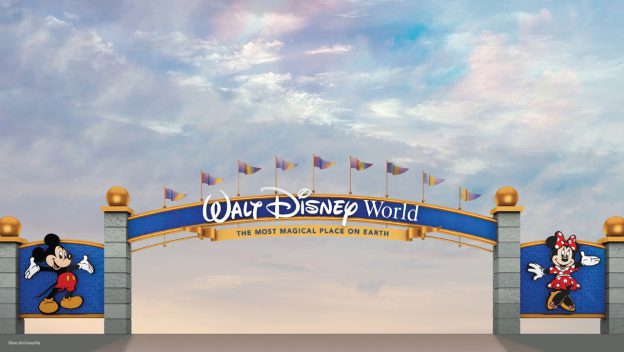 As you can see, via the concept art, the Walt Disney World entrance will soon sport a brand new color palette that complements the recent royal makeover of Cinderella Castle at the Magic Kingdom. As you can see from the rendering, the new color palette is simply stunning and it will also match the colors that will also be appearing  on the Magic Kingdom Park Auto Plaza, which is also seeing a refresh.
These refreshed Walt Disney World gateways are all part of the transformation of The Most Magical Place on Earth in preparation for the 50th anniversary of Walt Disney World.
For vacation planning information, please visit our
Walt Disney World
planning section.