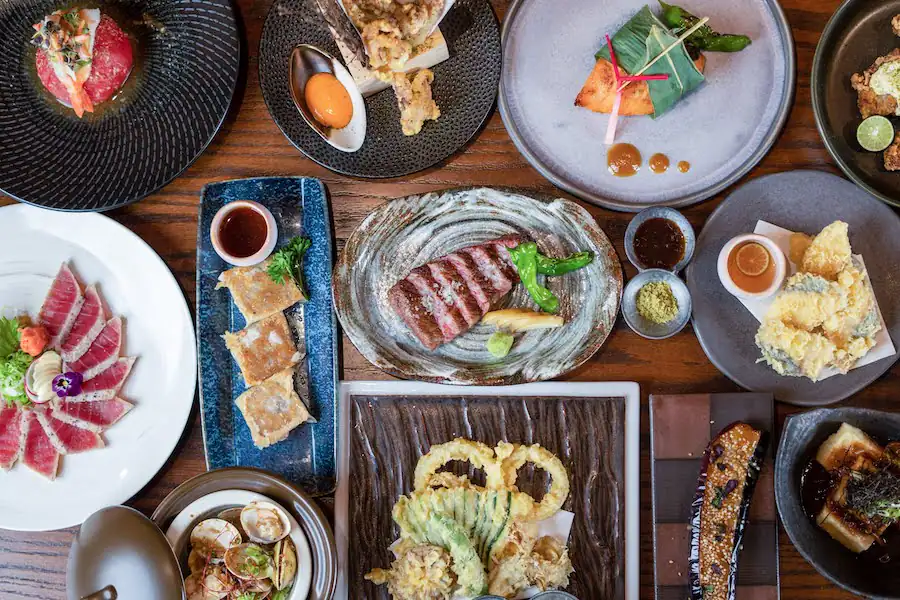 Sushi lovers – get ready! A brand new table service sushi restaurant will be coming to the Japan Pavilion at EPCOT. The restaurant called Shiki-Sai: Sushi Izakaya will offer a festive dining experience in a sharable Izakaya-style.
The atmosphere of the restaurant embraces the essence of Japan's seasonal festivals at the restaurant, where each month brings a new celebration to your table. Celebrations will include hanging tanzaku to celebrate Tanabata in July to savoring moon-viewing dumplings in September. There will be a cultural representative from Japan who will guide you through each unique experience. The restaurant will include beautiful, hand painted artwork and lanterns that highlight some of the natural wonders that Japan offers. There will be a magnificent trellis inspired by the roof of the Phoenix Hall in Kyoto.
The Menu
The full menu will include things like sushi and teppan items, plus there will be an open sushi bar and grill. Sushi will be made right before Guest's eyes by the chefs when sitting at the sushi bar. This unique spot provides a can't-miss dining experience. Here are some of the dishes that will be served up at Shiki-Sai.
Some highlights from the sushi bar will include the Kobore Sushi, Tokyo Negi Roll, Funamori, and The Monster Roll. Kobore Sushi translates to "overflowing sushi" and it features negi toro and nakaochi tuna elegantly paired with salmon roe and green onion. The Tokyo Negi Roll combines green onion tempura rolled with tuna tataki and topped with jalapeno aïoli, shredded carrot, and sliced jalapeno. The Funamori features sashimi and sushi arranged on a boat-shaped platter and is served with the festive pomp and the boat procession of the famous Tenjin Matsuri!
Guests will also be able to enjoy dishes from the world of Japanese Izakaya, a type of casual pub-style restaurant. One of the main highlights of Izakaya culture is the emphasis on sharing plates of food while enjoying drinks and conversation with friends. The menu at an Izakaya typically features a wide range of small dishes. From Karaage Chicken to Salmon Misoyaki, and even a Tomato Salad with Avocado.
The grill will serve up things like Okonomiyaki. This is a Japanese savory pancake that is made with a batter of flour, eggs, and water. It's then filled with shredded cabbage, and bacon, and topped with tangy okonomiyaki sauce, mayonnaise, aonori, bonito flakes, and pickled ginger.
More Details
Shiki-Ssai: Sushi Izakaya will be opening later this summer on the second floor of the Japan Pavilion. It will be replacing Tokyo Dining. This new restaurant will offer stunning views of EPCOT, as well as the World Showcase Lagoon. Oh and yes, it will offer views of the evening fireworks.
Follow The Mouse For Less for more information about the latest Disney Dining news.
For more Disney news and trip planning advice, follow The Mouse For Less on Facebook, Twitter, Instagram, YouTube, or TikTok.
For vacation planning information, please visit our
Walt Disney World
planning section.