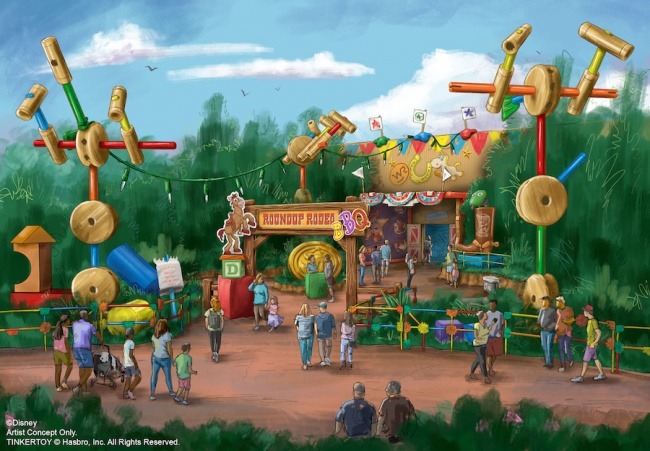 Take a look at the brand new concept art released today of the new table service location for Toy Story Land at Disney's Hollywood Studios. Roundup Rodeo BBQ will debut in 2020!
Those who enter this restaurant will be immersed with all their favorite toy pals in the western atmosphere of Woody's Roundup. The story behind the restaurant is that Andy has used cardboard boxes cut and taped them together to create a new rodeo arena using some of his favorite toys, games, and play sets.
Since this is Andy's world, Guests will find an assortment of toys that have been brought together to create a colorful mashup. Be on the lookout for favorite characters, like the toy Jessie who is riding a pull string Trixie, game board piece Prospector, Bo Peep with her sheep who are performing rodeo tricks, and Woody who has captured the Evil Emperor Zurg!
Stay tuned as we share more details about the Roundup Rodeo BBQ restaurant.
For vacation planning information, please visit our
Walt Disney World
planning section.