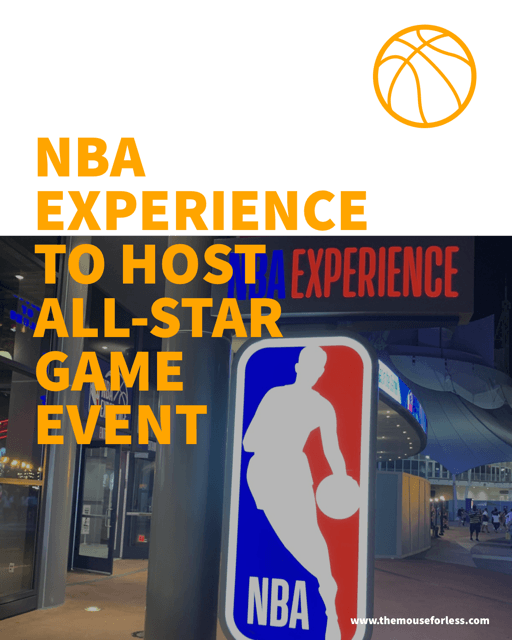 If you are a fan of the NBA, you'll want to visit the NBA Experience on the West Side at Disney Springs from February 14-16 for a very special event! That's because the entertainment facility that lets you live out your NBA fantasies will be celebrating the NBA All-Star Game with a very fun evening.
Starting at 6:00 p.m., all weekend long, the NBA Experience will feature a live stream in the atrium showcasing the full lineup of star-studded NBA All-Star events. There will also be a live DJ playing high-energy tunes.
Oh and if you are looking for NBA All-Star swag? The NBA Store has you covered with new merchandise supporting the weekend festivities, which will be available while supplies last.
Guests will also be able to head next door to the newly-opened City Works Eatery and Pour House (Keep in mind that as of this posting, this restaurant has yet to open and there is no official opening date announced, however it's clear that it will be open at the very least by February 14) to enjoy the impressive selection of craft beer and classic American cuisine while catching all the action on their massive TV wall.
Want to purchase tickets? Visit here.
For vacation planning information, please visit our
Walt Disney World
planning section.