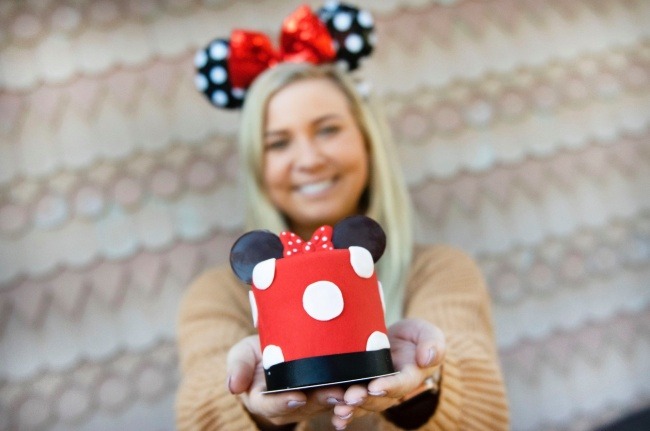 Did you know that National Polka Dot day is January 22? To celebrate, Guests are invited to Rock Their Dots with this adorable specially themed cake courtesy of Amorette's Patisserie found in the Town Center section of Disney Springs!
Of course, the petit cake looks like Minnie Mouse's dress! The cake comes with red fondant, white polka dots a black ribbon, and an adorable set of chocolate Minnie Mouse ears on top!
Amorette's Patisserie is a high-end pastry shop that features classic and contemporary pastries and custom cakes, as well as more. Cakes served at Amorette's are truly works of art and are just as delicious as they look!
This Minnie Mouse-themed cake is only available for a limited time! It leaves the bakery on January 31.
For vacation planning information, please visit our
Walt Disney World
planning section.