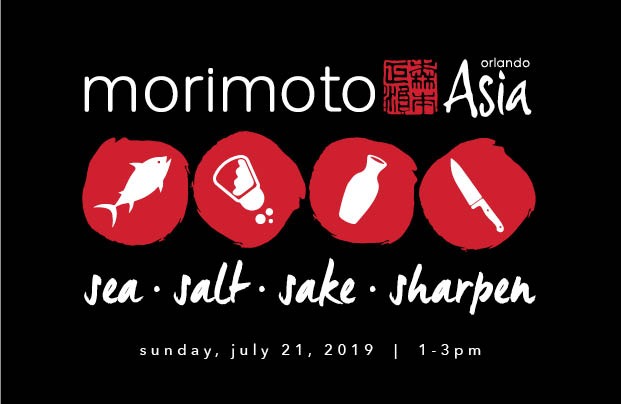 Morimoto Asia at Disney Springs is inviting guests to join them for Sea. Salt. Sake. Sharpen. The special event which will take place on July 21 from 1:00 p.m. until 3:00 p.m. will be a seafood-driven educational seminar and tasting. Sea. Salt. Sake. Sharpen. will feature demonstrations and food stations for Guests to learn the ins and outs of preparing fish from onsite experts, as well as provide Guests with the ability to sample the products.
During Sea. Salt. Sake. Sharpen., Guests will be able to learn how to master the elements of maximizing the whole fish, gain insight into the proper technique for sharpening kitchen knives, and sample a variety of flavors from Mackerel and Hamachi to Madai Snapper. These dishes will be thoughtfully paired with a selection of beers, sakes, and shochus. The goal of each different beverage will be to complement the style and texture of each dish that's served.
To attend this event at Morimoto Asia, the cost is $50 per adult and Guests must be 21 or older to attend. Prices excludes tax & gratuity. Keep in mind that pricing excludes tax & gratuity. If you are wanting to attend this interesting afternoon, you can purchase tickets here.
For vacation planning information, please visit our
Walt Disney World
planning section.