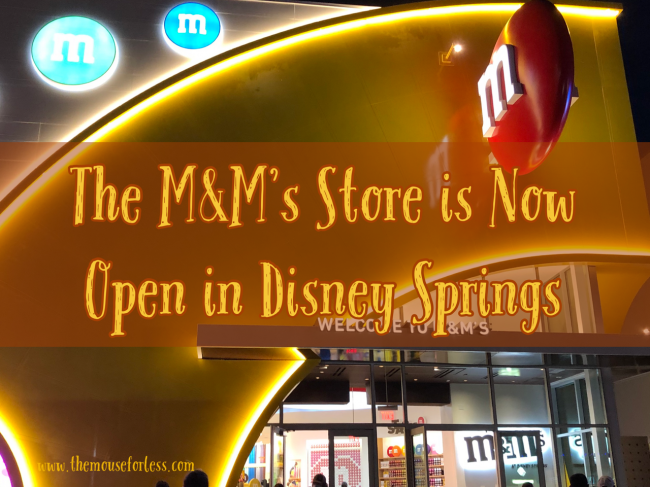 If you are like me and are a choco-holic, then the news that the new M&M's store at Disney Springs has officially opened is huge! This new store can be found on the West Side, near Splitsville Luxury Lanes. If you're looking for the store, you won't be able to miss it! Outside, you'll see a giant depiction of the circular candy treat with its trademark "m". The outside is incredibly colorful, just like the candies are.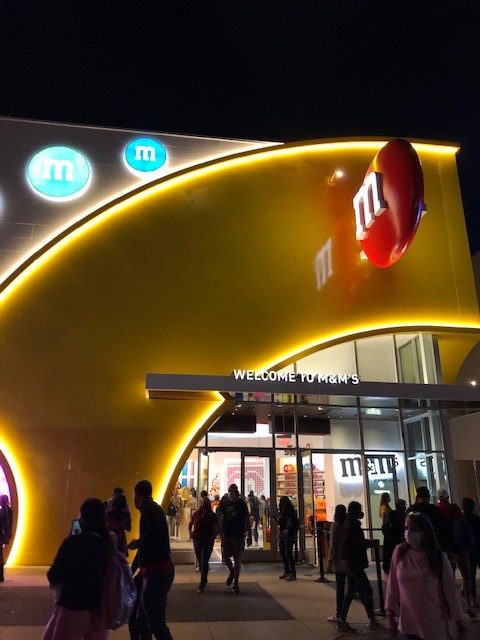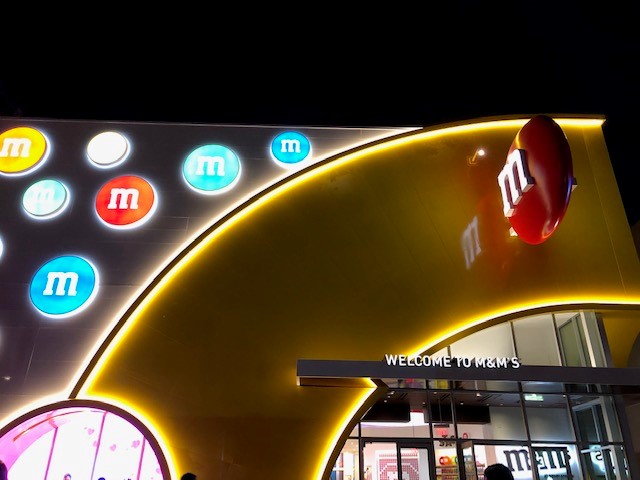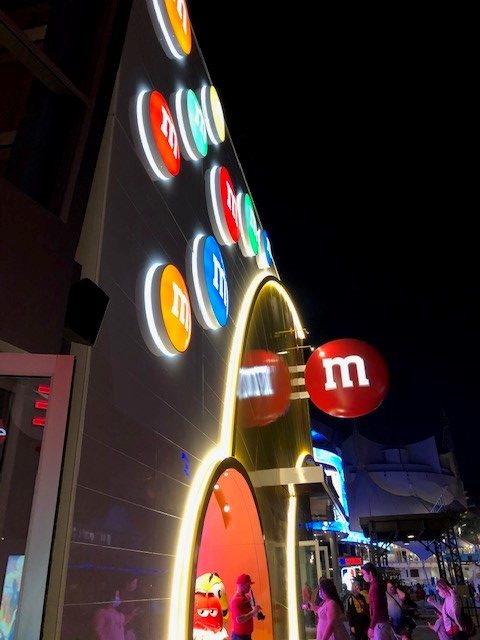 Inside the store, Guests will find unique photo ops with life-size characters, including Red and Yellow, as well as unique decorations that signify that this is a Disney/M&M collaboration!  There are also unique interactive experiences available in-store.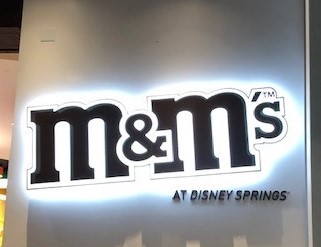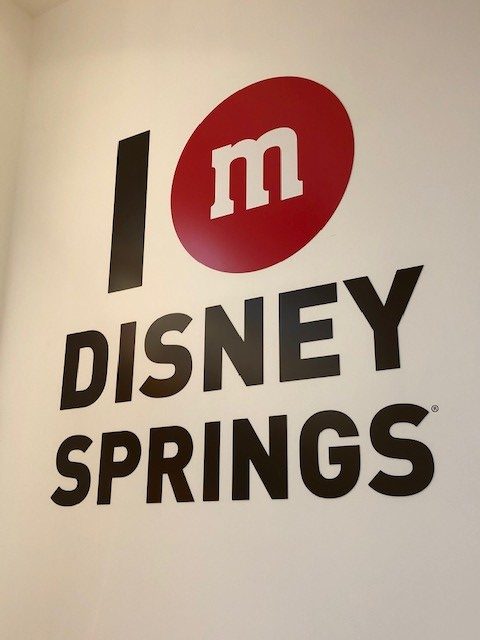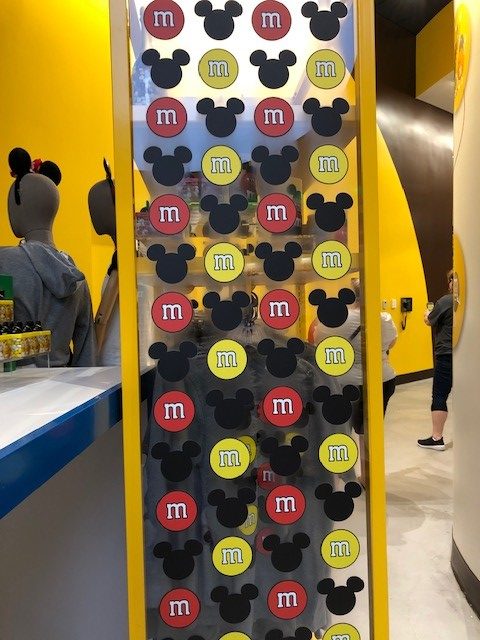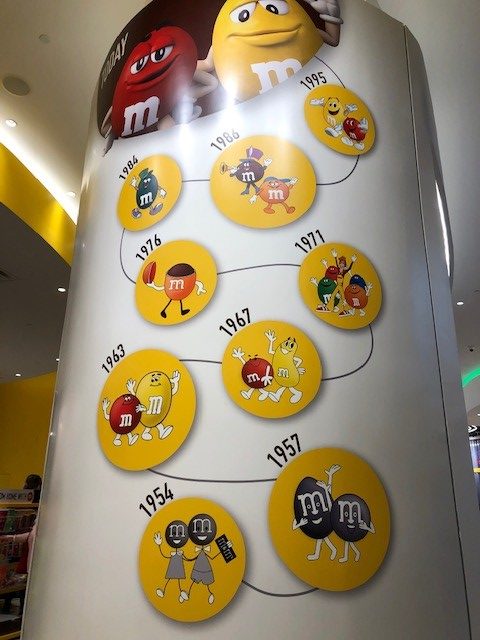 Of course, M&M's offers Guests the opportunity to purchase its signature chocolate candies. The fun part is that every color of the rainbow is here!  M&M options include milk chocolate as well as white chocolate, peanut, caramel, crunchy mint and more.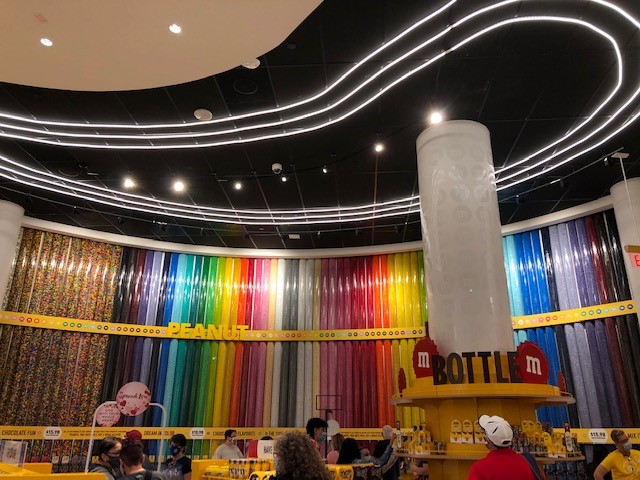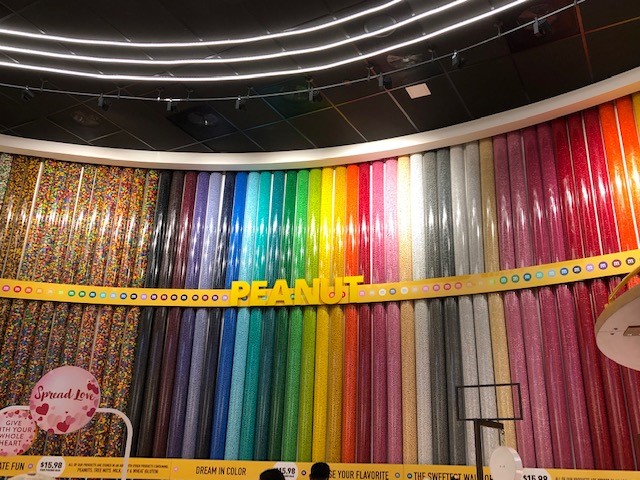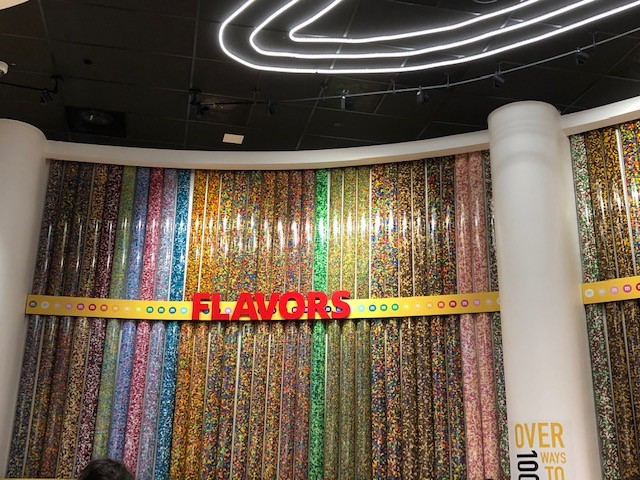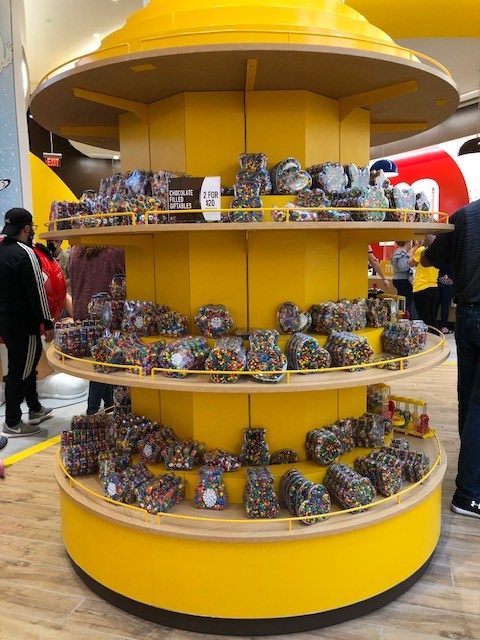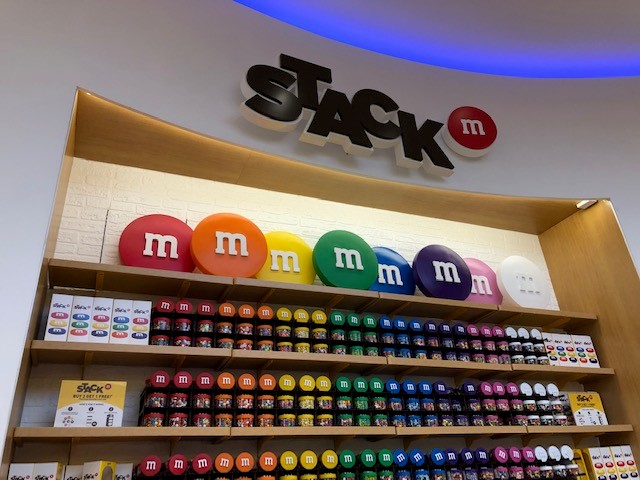 If you're looking for M&M merchandise that includes apparel and accessories, you're in the right place.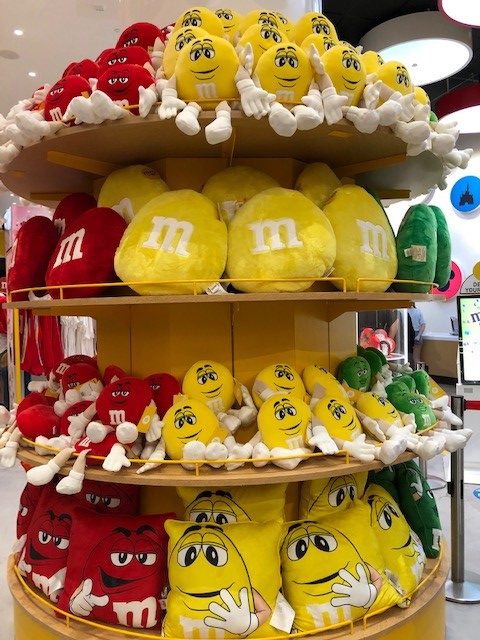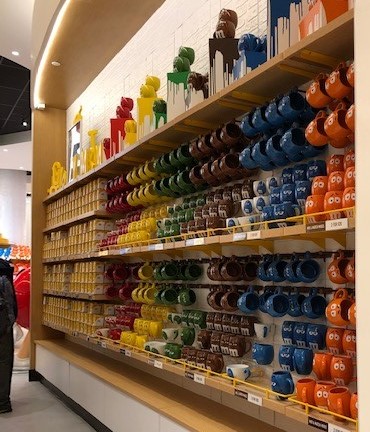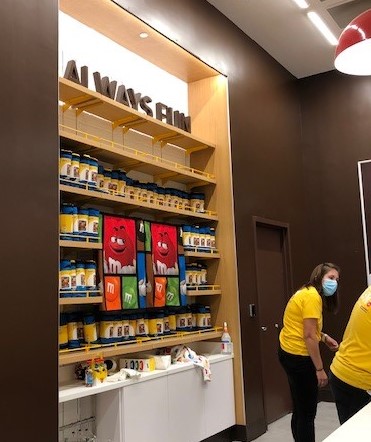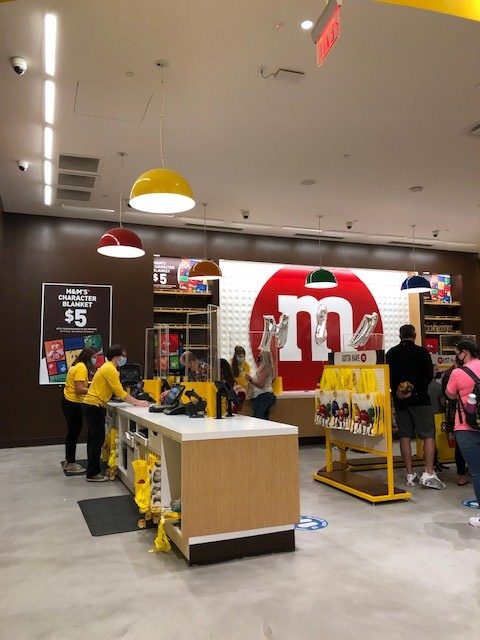 Speaking of apparel, there is even a line that is available that ties in the love of both M&M's, as well as Disney! Guests will find items ranging from beach towels, to tumblers, to bags to clothing. There are even kitchenware options available!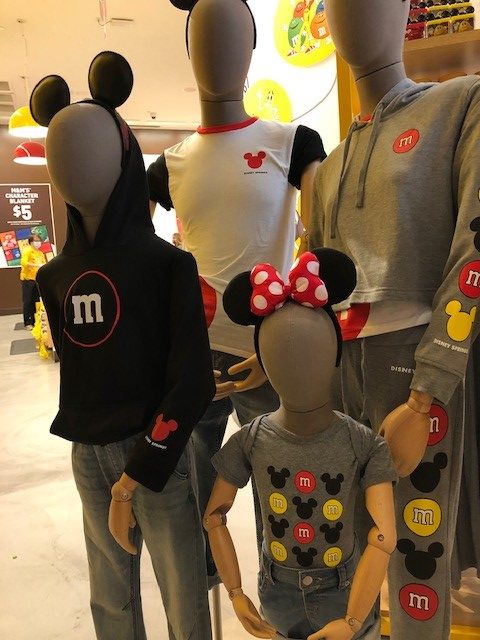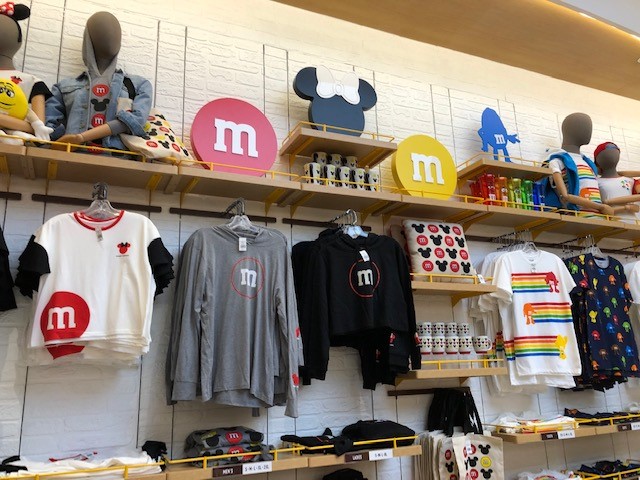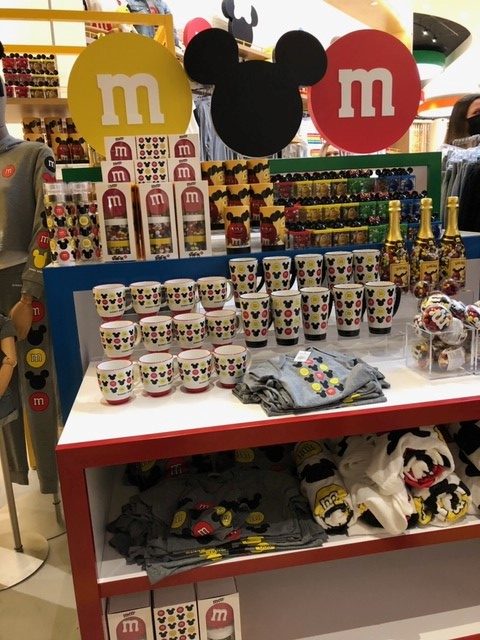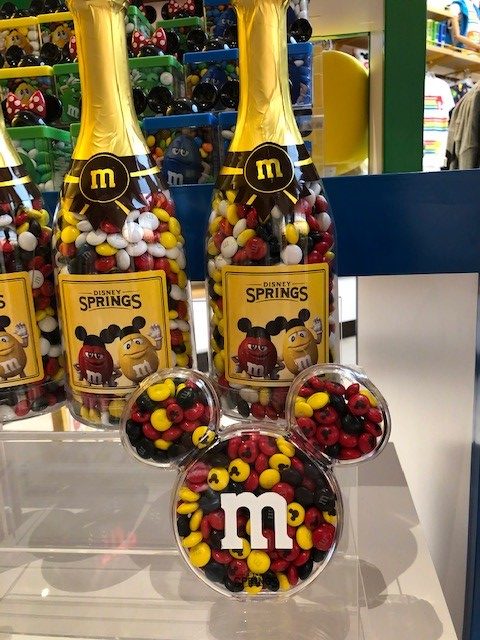 One unique thing that Guests can do is to put their face on the candy shell of these candies! Guests can personalize their M&Ms with on-the-spot photos, graphics or text making for one-of-a-kind gifts! This makes these M&Ms the perfect souvenir for those family members still at home!
This new shop is a must stop for those with a sweet tooth, as well as those who just love all things M&M's. We know we can't wait to create "melt in your mouth" memories at this all-new immersive store!
Special thanks to Julie Dobrin for the photos. 
For vacation planning information, please visit our
Walt Disney World
planning section.