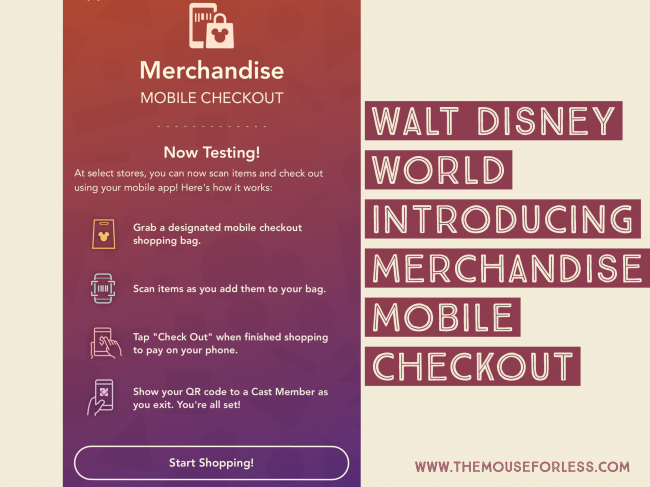 Currently, the Walt Disney World Resort is testing a brand new way that they handle the shopping experience with the new Merchandise Mobile Checkout tool! Wait…what is this new option for Guests to be able to use while shopping at their favorite stores at the Resort? Well, it allows Guests the ability, while shopping at select locations, the ability to scan items while shopping and then check out without heading up to the cashier, but instead by using their very own mobile device!
How does the whole process work?
To get started, click the + sign at the bottom of the My Disney Experience app and click the Shop in Store option. (Right now it says it's testing.)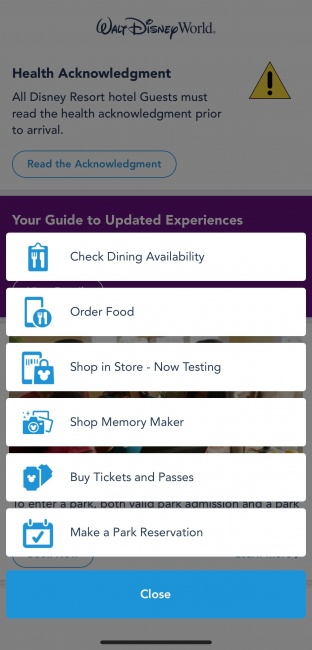 This screen then pops up indicating how the process works.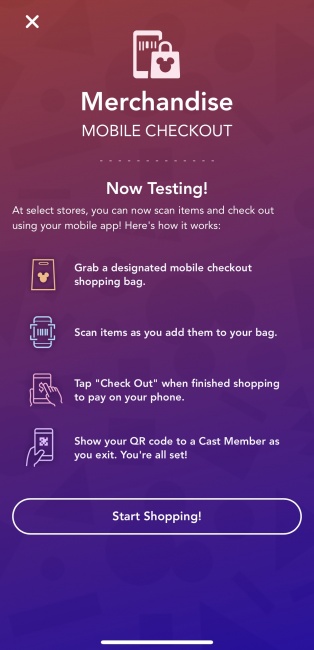 First, for those wishing to take advantage of this new tool, Guests will select which store they would like to shop in and find shopping bags in the store designated to be used for the Merchandise Mobile Checkout option.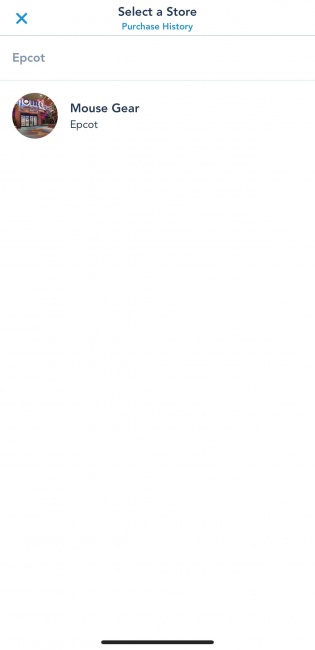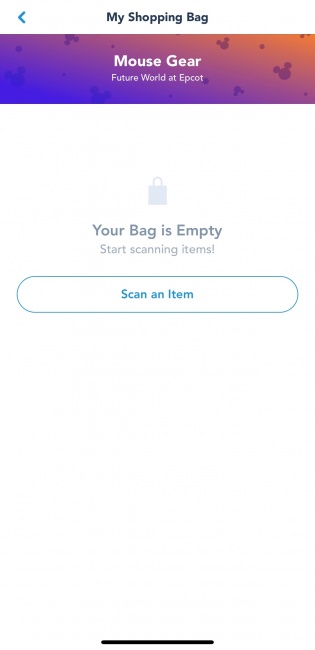 While shopping, you will be able to simply scan the barcode for the items they would like to purchase using the app and add them to your shopping bag.
Now, while I'm not at Walt Disney World today, I do have some merchandise at my house, so I picked up one to test it!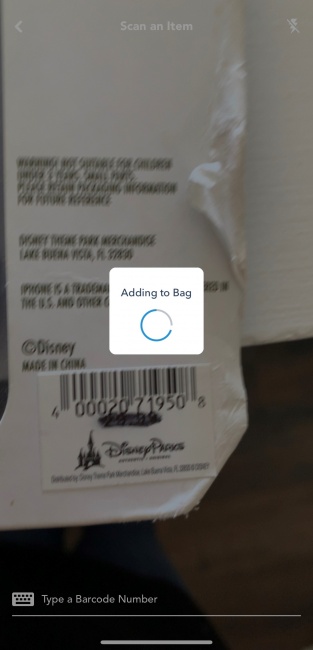 Low and behold! It worked!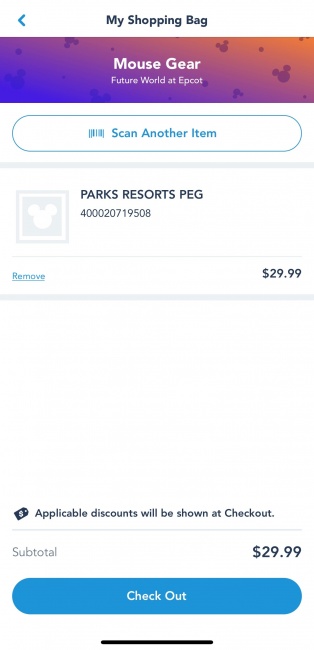 You can then choose to continue shopping and scan additional items. Or if you want to change your mind and not make a specific purchase, just click the remove button.
When you are all ready to check out, you simply tap the "Check Out" button in the app and you'll be able to pay for your items by using your phone. Guests will be able to pay using a Disney gift card, Disney Rewards Redemption Card, or their credit or debit card. The good news, all of your applicable discounts will be taken into account!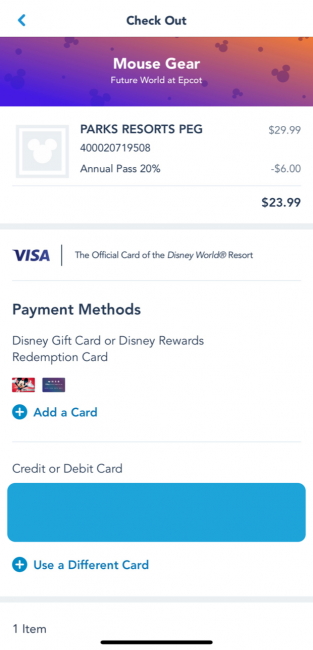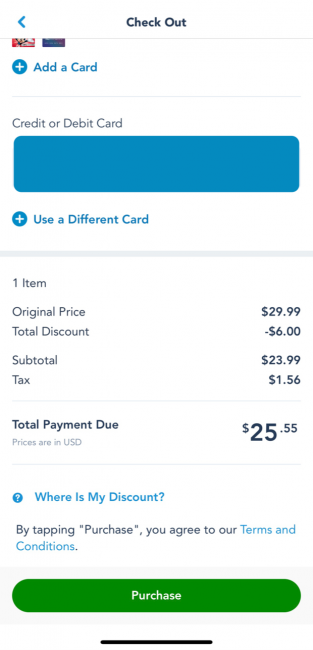 From there, you tap "purchase" and you are all done! You'll be given a QR code as a confirmation, which you will then need to show the Cast Member as you exit.
Currently right now, while everything is still in testing mode, Mouse Gear at EPCOT and Everything Pop at Disney's Pop Century Resort are the only stores that are offering the Merchandise Mobile Checkout option, however I suspect that this will be rolled out to most of the stores at the Resort in no time!
For vacation planning information, please visit our
Walt Disney World
planning section.