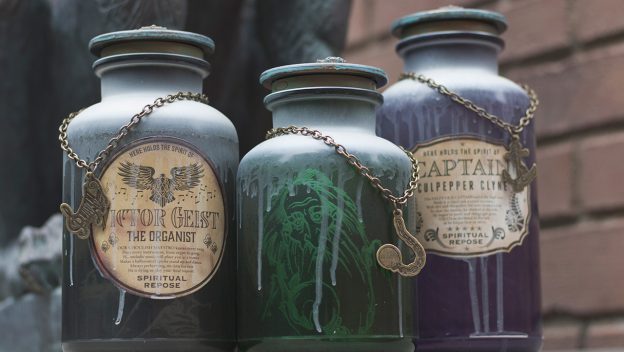 Grim Grinning Ghosts are coming out to socialize this month as The Haunted Mansion celebrates its 50th anniversary! The attraction debuted on August 9, 1969 and to celebrate this spooktacular event, both the Walt Disney World Resort and the Disneyland Resort (where the attraction debuted first) will be offering unique merchandise for Guests in order to celebrate!
Let's star with what's available at Disneyland first.
One of the coolest things is the Host A Ghost. With a simple tap on these jars, dearly departed souls will appear, including Professor Phineas Plump, The Hatbox Ghost, Constance Hatchaway, and others. You can purchase your Host a Ghost at the dedicated cart in New Orleans Square.
There will also be commemorative items such as tee shirts, an ear hat, and other ghoulish gear.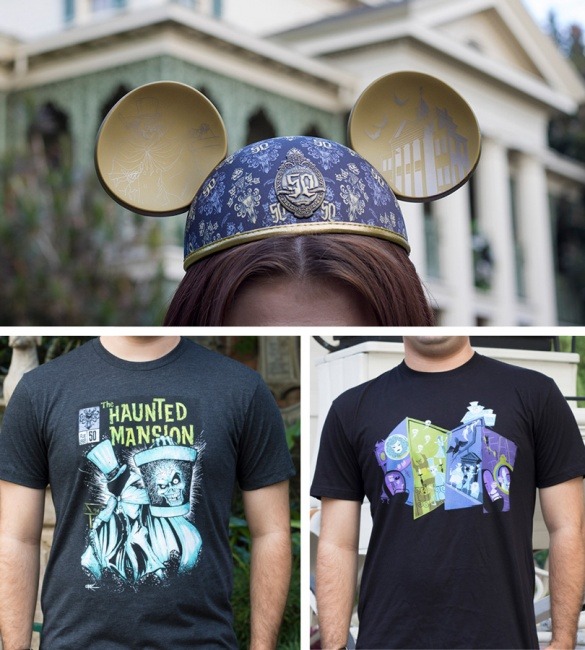 You'll also find a lots of great Haunted Mansion-inspired jewelry and accessories. PANDORA is releasing three new Haunted Mansion-inspired charms, including a limited-edition anniversary charm. In addition, ALEX AND ANI is celebrating with a "50 Years of Happy Haunts" charm. You'll be able to pick up these charms at La Mascarade d'Orleans. There will also be a variety of anniversary-themed pins will be available.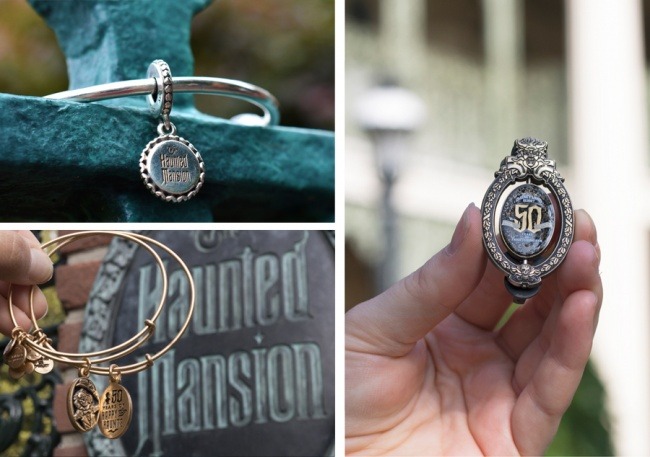 Moving to Walt Disney World,  Memento Mori in Liberty Square will be your go to stop. You'll be able to pick up the Host-A-Ghost collection here too. You can also find commemorative items such as an ear hat, ornament, magnet, mug, and even a toy replica of the doom buggy vehicle. There will also be an ALEX AND ANI bracelet, light up headband and 50th anniversary apparel. For those who love PANDORA, you can pick up a charm set at Uptown Jewelers on both August 8 and 9.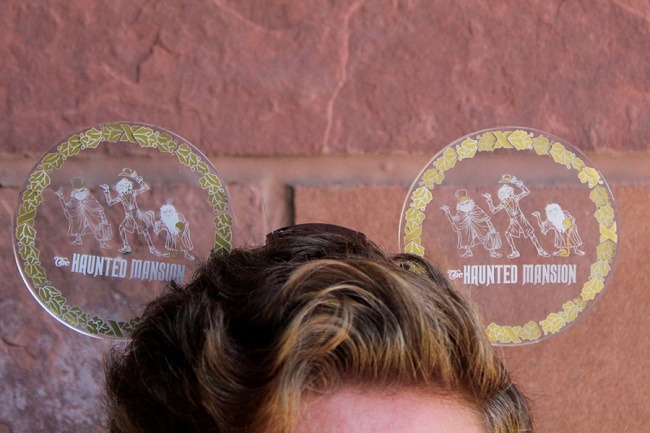 At Ye Olde Christmas Shoppe, you can find a Haunted-Mansion inspired Dooney & Bourke collection including a tote and cross body bag, including a special Passholders satchel.
Frontier Trading Post will offer commemorative "day of" pin, mystery pin collection and a glow in the dark Madame Leota Funko Pop!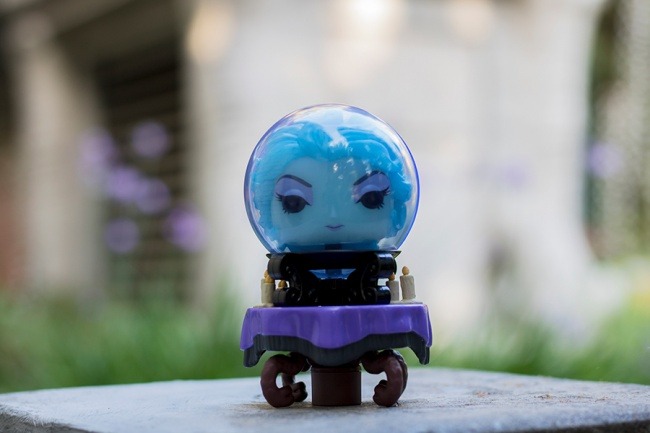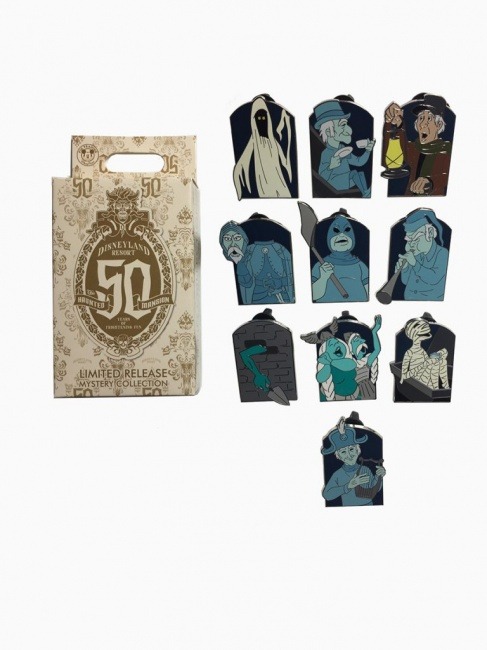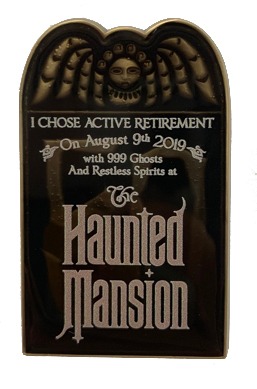 And it's not a celebration without a cupcake! Make your way to the Haunted Mansion ice cream cart for the Host-A-Ghost chocolate cupcake made with a dark chocolate truffle filling, crispy pearls, buttercream icing, and milk chocolate decoration.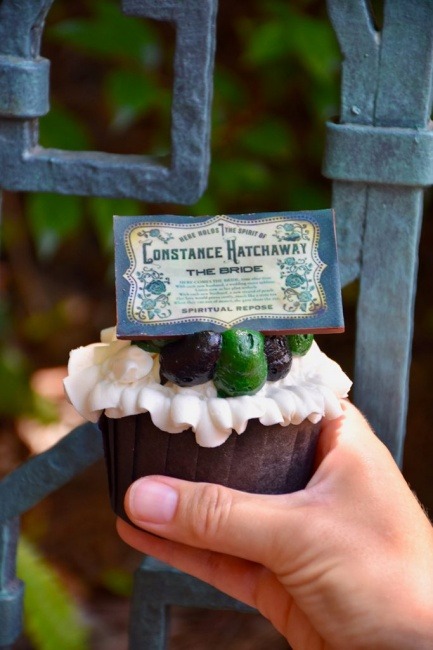 The Magic Kingdom will open at 7:45 a.m. for those looking to purchase any of these items. During this time, Guests will also have early access to the Haunted Mansion.
For those looking to purchase some of these items early though, you'll be able to do so at the Disney Villain After Hours on August 8.