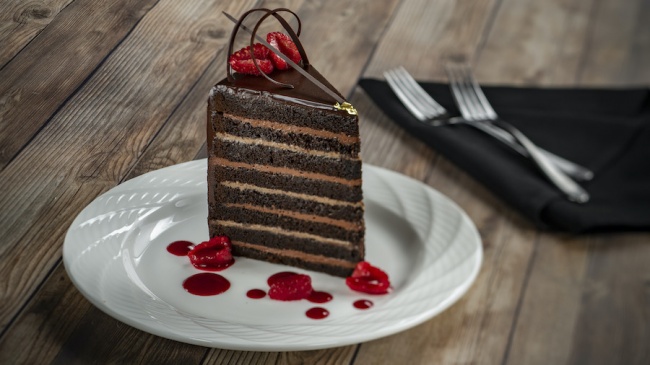 Officially opening on October 1, Steakhouse 71, which will be found on the first floor of Disney's Contemporary Resort, will feature a dinner menu that includes delicious steakhouse offerings, as well as great breakfast and lunch choices. In addition, Guests will be able to enjoy a great new lounge, called the Steakhouse 71 Lounge. This spot will offer some great alcoholic and nonalcoholic options.
Menu Offerings at Steakhouse 71
For breakfast at this Walt Disney World Resort Hotel, Guests will be able to enjoy options like fresh-baked Pastries, Avocado Toast, Walt's Prime Rib Hash and Eggs Benedict! Beverage options will include things like the Steakhouse Bloody Mary and the Bourbon Cold Brew (Joffrey's Coffee Cold Brew, bourbon, maple, vanilla bean cream), as well as espresso, cappuccino, latte, freshly brewed coffee, assorted teas, and juices.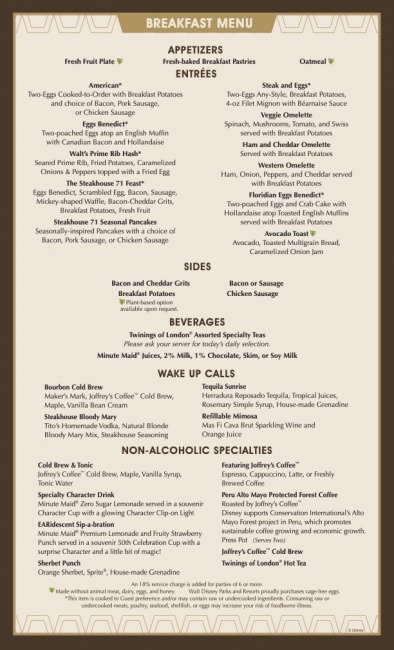 For lunch, there are some great items, including my favorite dish, the bacon and eggs! (Yay!!! It returns!)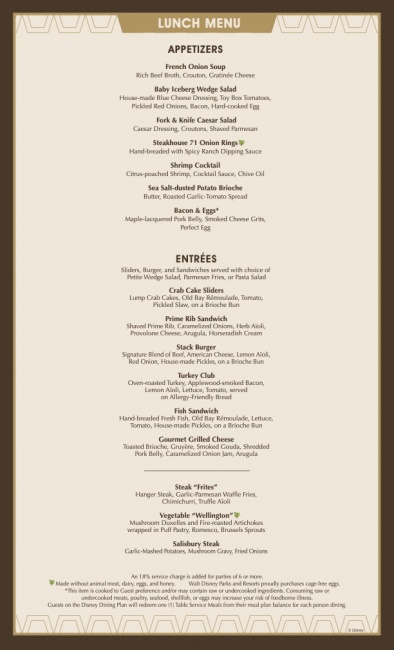 For dinner, the traditional steakhouse comes alive. Guests will be able to customize their steak with a choice of a side and sauce. Steakhouse 71 will also offer fish, chicken, and plant-based offerings as well.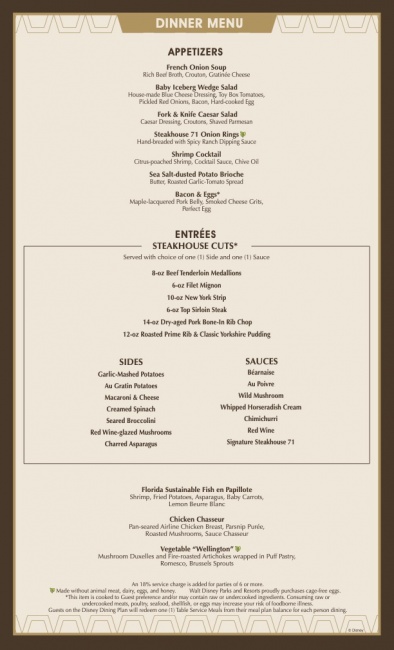 For dessert, there is the Steakhouse 71 Chocolate Cake. It is 15 layers of whiskey-infused chocolate cake, chocolate mousse, and raspberries. (One layer for every floor at Disney's Contemporary Resort.)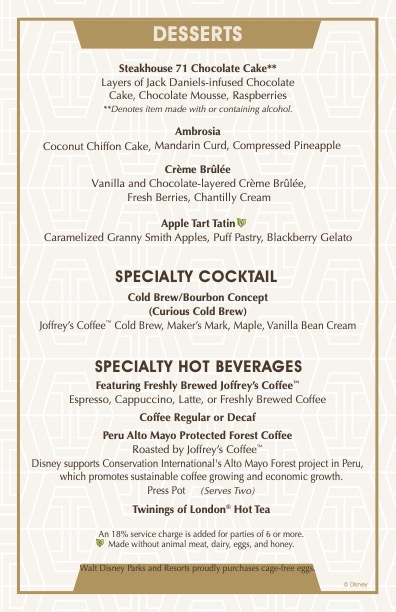 Steakhouse 71 Lounge
As far as the Steakhouse 71 Lounge goes, it will offer comfortable seating at the large rectangular bar. Guests will be able to enjoy cocktails like the Citrus Grove Cocktail (Italian bitter, green herbal liqueur, citrus juices, simple syrup, and orange bitters) which evokes the scents of fresh oranges and citrus groves. They can also try the Steakhouse 71 Vodka Gimlet (vodka, green herbal liqueur, herbal blend, lime juice, simple syrup, and Minute Maid Premium Lemonade) which is a fresh and herbaceous cocktail inspired by the Florida wetlands. he "Lily" pad garnish is in honor of Lillian Disney. Or enjoy a Tequila Sunrise, which will feature a modern twist with tequila, tropical juices, rosemary simple syrup, and house-made grenadine. There will be a sharable Tequila Sunrise available for lunch and dinner that serves 2-4 guests.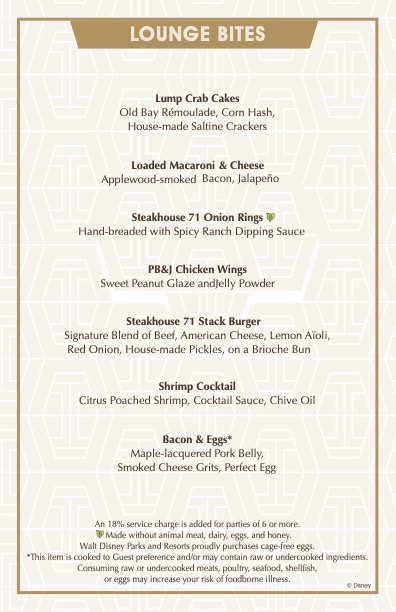 Steakhouse 71 will also offer a selection of "Disney Family of Wines," which is a diverse collection of wines with a personal connection to the Disney name. The wineries display qualities long identified with Walt Disney and The Walt Disney Company – passion, innovation, and quality.
Details About This Dining Establishment
Reservations for this new table service dining option are available beginning September 16 via the Walt Disney World Resort website.


Steakhouse 71, which replaces The Wave, gets its name from the year the resort opened. The restaurant will feature a sleek yet comfortable décor with design elements from the '70s and hints of Florida heritage.
For vacation planning information, please visit our
Walt Disney World
planning section.